This post contains references to products from one or more of our advertisers. We may receive compensation when you click on links to those products. For an explanation of our Advertising Disclosure, visit this page.
If you're heading to Miami in January 2019, The Centurion Lounge at Miami International Airport will be temporarily closed for upgrades. But, that doesn't mean you have to spend time in the general lobby. During the closure, there are a few alternatives you can relax at.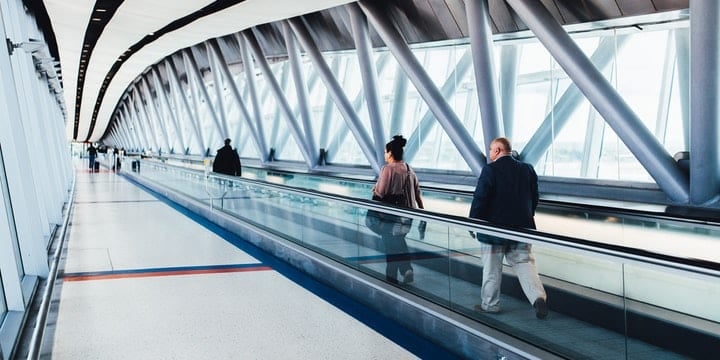 The Miami lounge location is closing for upgrades and space expansion. Once the lounge reopens, you can enjoy spa therapies, shower suites, locally-inspired cuisine, and dedicated wifi service.
Alternatives to The Centurion Lounge Miami
This is the statement you will see on The Centurion Lounge Miami website:
The Centurion Lounge at Miami International Airport will be temporarily closed for a short period in January as we work to upgrade and expand the space. Please visit one of our partner lounges including Delta Sky Club® when flying Delta, or a Priority Pass™ Select lounge once enrolled.
As a Platinum Card® from American Express cardholder, you also have free access to these four alternatives:
Corona Beach House, Concourse D
Air Margaritaville, Central Terminal, Concourse E
Viena, Central Terminal, Concourse E
Delta SkyClub, South Terminal, Concourse H & J Connector
You can visit the first three lounges with your Priority Pass Select membership. The Delta SkyClub is also an option if you're flying Delta. With either lounge program, you must enroll in either Priority Pass or Delta SkyClub before you can gain entrance.
The Centurion Lounge at Miami International Airport is located in Concourse D near gate D 12. Since this lounge is in the North Terminal, you may try the Corona Beach House first since it's the closest alternative. If you visit one of the alternative lounges in either the Central Terminal or South Terminal, you will have to go through security again.
While the lounge experience might not be as enjoyable as The Centurion, it's better than nothing.
If you remain in the general terminal, don't forget that one of the American Express Platinum perks is free Boingo wifi. You can still enjoy high-speed internet without visiting one of the four alternate lounges.