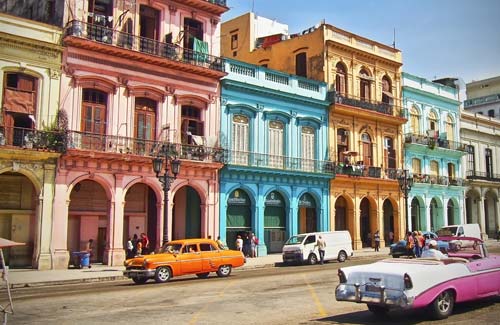 This week marked a major milestone for the Carnival Corporation, as its newest brand Fathom was approved by the Cuban government to operate seven-day sailings from the US to Cuba starting in May 2016. This news marks the first time in more than 50 years that a cruise operator has been approved to travel from the US to Cuba. The "social impact" brand received approval from the US government in July 2015. Cuba's approval was the last legal obstacle before service can begin.
"We are excited about Cuban approval and are ready to take travelers there through an extraordinary guest experience," said Arnold Donald, CEO of Carnival Corporation. "This is a historic opportunity, and we know there is pent-up demand amongst Americans who want to experience Cuba. Everyone who sails with Fathom to Cuba will have a very special, rewarding and enriching experience [the] brand."
The seven-day itinerary to Cuba on the 704-passenger ship MV Adonia will sail to Havana, Cienfuegos and Santiago de Cuba. Guests will be offered cultural experiences and immersion activities including Cuban music as well as Cuban-inspired menu options.
Special onboard programing will include learning Cuban history, culture and even learning Spanish. We've written about the onboard experience and sample itinerary here.
The first seven-day itinerary will begin May 1 and include Havana first for two days, then a day of traveling. Next it will be Cienfuegos for a day and Santiago de Cuba on the fifth day, followed by travel days en route back to Miami. The ship will depart Port Miami on Sundays at 4:30 pm ET and return back home to Port Miami at 7:30 am ET the following Sunday.
Prices start at $1,800 per person excluding Cuban visas, taxes, fees, and port expenses and including all meals on the ship, onboard experiences and several on-the ground activities.
---
This is a sponsored post. All opinions expressed are my own. For more on Fathom or to book a cruise, call 1-855-9FATHOM or visit fathom.org.