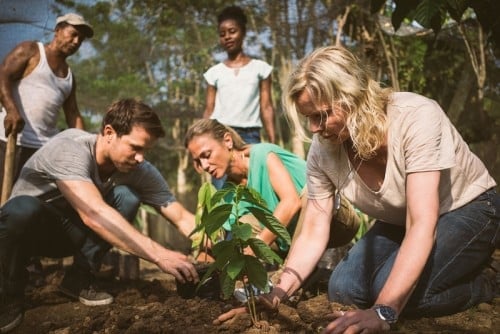 Carnival Corporation plans to start trips from Miami to Cuba beginning in May 2016. The company has just been approved by the US Department of the Treasury and the US Department of Commerce to travel to Cuba.
The company will launch seven-day tours via the Fathom brand, a new social impact brand providing purpose-oriented, social impact experiences. You can read more about Fathom here. Carnival Corporation says it will run travel itineraries directly to Cuba for "people-to-people" experiences with the purpose being to providing cultural exchanges between Americans and Cubans.
The Fathom brand's first tour with cultural experiences will be in April 2016 with volunteer vacations to the Dominican Republic.
"We are excited about receiving U.S. approval as the very important first step to ultimately take travelers to Cuba under the existing 12 criteria for authorized travel," said Arnold Donald, President and CEO of Carnival Corporation. "We know there is strong demand from travelers who want to immerse themselves in Cuban culture, so this is a historic opportunity for us to enable more people to experience Cuban society.
Carnival Corporation joins other organizations like CheapAir that have made plans to book US travel to Cuba since the Obama administration announced steps in restoring diplomatic regulations with Cuba back in mid-December 2014. Prices to Cuba will start at $2,990 per person (excluding taxes, port and other government and related fees). The price includes all meals on the ship, onboard social impact immersion experiences, and select cultural immersion activities.
---
This is a sponsored post. All opinions expressed are my own. For more on Fathom or to book a cruise, call 1-855-9FATHOM or visit fathom.org.