Growing up in Canada, my mom often shopped at Marks & Spencer, the British department store whose imports she herself had grown up with. There was always something special about Marks & Spencer – maybe simply the fact that it was British. But to this day, I hold dear memories of the matching dresses my mom would buy for me and my sister and the delicious biscuits we used to nibble alongside a cup of tea, biscuits for which there was never any real North American comparison. Have you had a Custard Cream before? A Dark Chocolate Jaffa Cake? If not, you're missing out!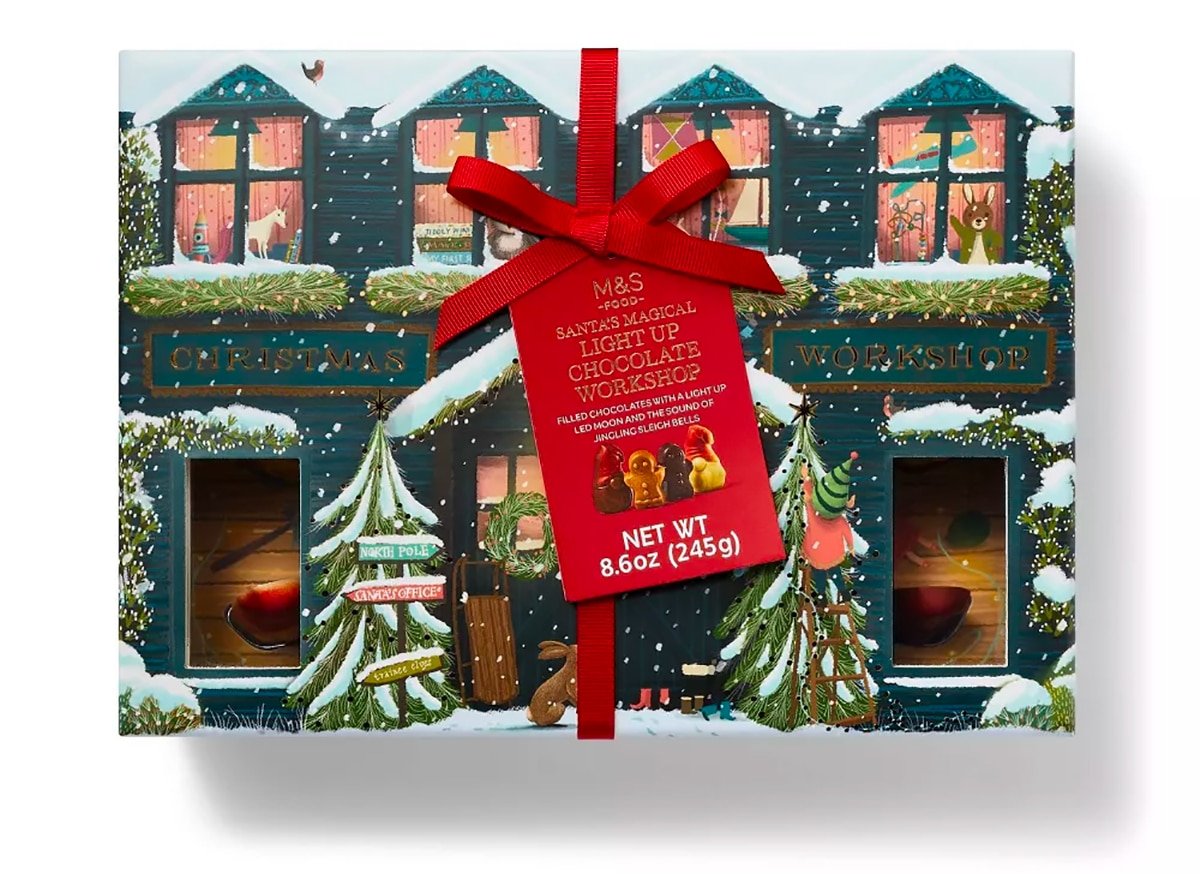 This post contains references to products from one or more of our advertisers. We may receive compensation when you click on links to those products. For an explanation of our Advertising Disclosure, visit this page.
Marks & Spencer announced that they were shuttering all of their Canadian locations back in 1999 and it was a disappointment for many a Canuck who shopped there regularly. Since then, Marks & Spencer treats have only been possible on trips across the pond. The last time I was there, I stocked up on all my favorites, many of which are rich with nostalgia.
So, imagine my surprise when an email from Target popped up in my inbox with the subject line: Coming Soon: Marks & Spencer Food. I screamed in delight and my husband was so startled he nearly fell off the couch.
RELATED: A Lady in London Shares Her Best London Travel Tips
A Target x Marks & Spencer collab is one that I had no idea I needed but … I definitely do! If you're not familiar with Marks & Spencer, it's a British department store much like Target, making this partnership one that makes perfect sense.  Marks & Spencer sells everything from clothing and household items to beauty products, furniture and food.
The Marks & Spencer Food Hall is the best part of the store, in my opinion. While you can find all your groceries there, the feeling is more market than grocery store. And the variety of foods is enough to make your mouth water.
Fortunately, we don't have to just dream about it. Marks & Spencer Food will be available in Target stores and online at Target.com starting November 16 and lasting throughout the 2022 holiday season. The small but carefully curated collection of treats represent some of Marks & Spencer's signature offerings.
Here's a sneak peek at what to expect:

M&S Collection Belgian Chocolate Luxury Cookies

M&S Collection After Dinner Mint Chocolate Box

M&S Gingerbread Musical House Tin

M&S Santa's Magical Light Up Workshop Chocolate Box
As you can tell, there's a significant emphasis on packaging, making every item in the collection beautiful for gifting over the holidays. And with most items priced between $9.99 and $14.99, I know what my kids' teachers will be getting for Christmas this year.
Whether you feel nostalgia like I do for British treats, especially over the holidays, or whether you're new to the brand, mark November 16 in your calendar and either head to your local store or shop online at Target.com. As of right now, this collaboration is temporary but hopefully it will be successful enough that we can expect to see more Marks & Spencer items available in Target stores across the country, throughout the year. KEEP READING: The Secret Ted Lasso Biscuit Recipe