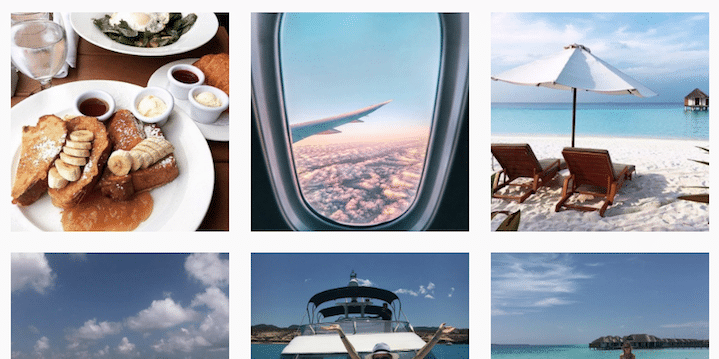 Bridie Wilkins (bridiewilkins)
An article in Travel + Leisure caught my attention this week. It was titled "How a 23-Year-Old Saves $800 a Month for Luxury Vacations." In the story, a 23-year-old fashion blogger from London named Bridie Wilkins revealed that she skimps on just about everything in her life, including on food and daily transportation, just so she can afford to travel the world in style. I'm not saying that her approach is healthy or that other people should do it, but what her example does show is that where there's a will, there's a way. If you follow her on Instagram maybe she can be some kind of inspiration or motivation.
I'm always trying to figure out ways to afford travel and I have been for the last 20 years. Some of my tricks include going out to fancy restaurants at lunch time or during restaurant weeks; not ordering appetizers, alcohol or dessert; using miles and points; and signing up to credit cards that have amazing perks and large sign-up bonuses. (Very important: Travel credit cards aren't worth it if you can't pay your bills on time as they often come with high APRs. But if you can, they're a fantastic way to travel for cheap!)
Like this feature? Check out past Travel Instagrammer of the Week posts and Travel Webcam of the Week posts!