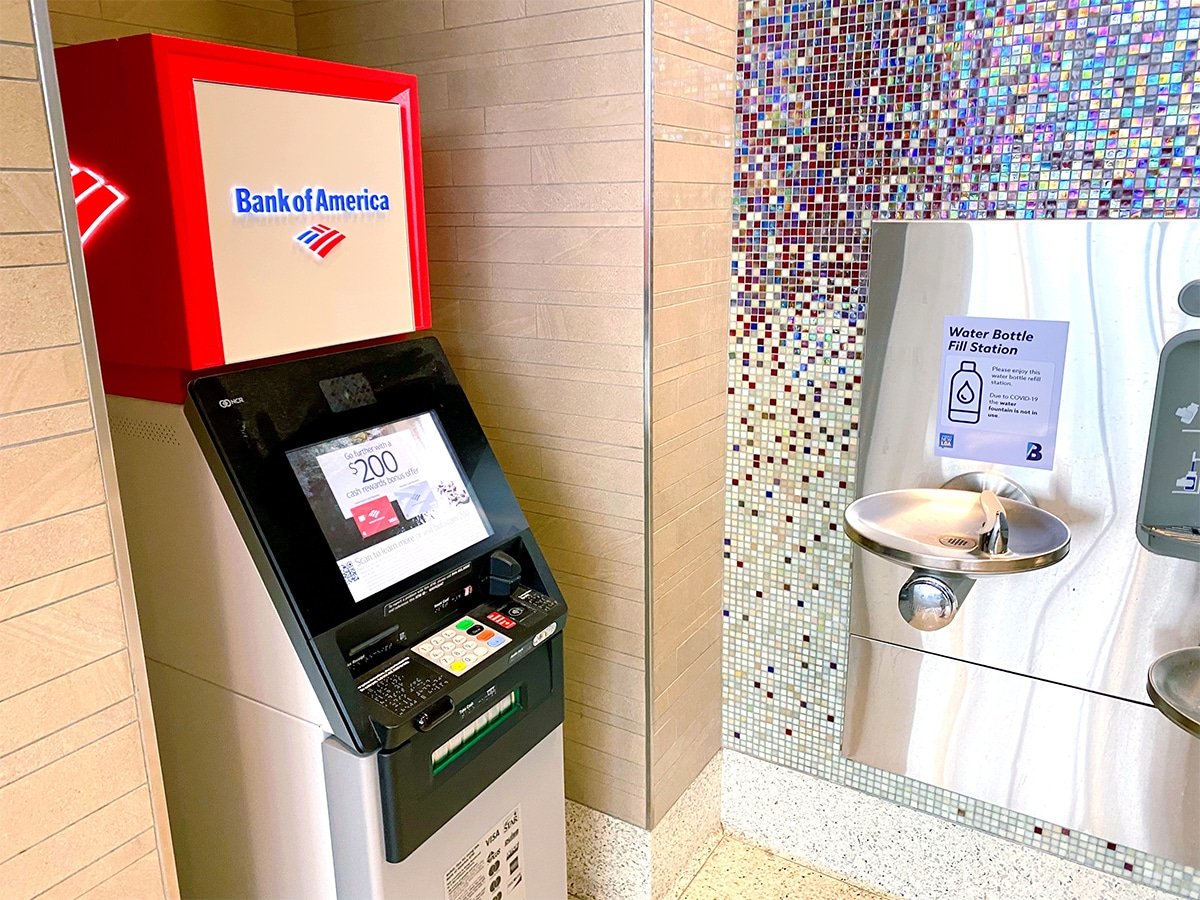 Unfortunately, fraud is something we all need to be on the lookout for, both at home and abroad. From email phishing scams to fraudulent phone calls, people really need to be on their toes. When you're traveling and even here at home, you also have to be careful to avoid credit card skimmers. In the last few months, both California and New York police have issued warnings to the public. According to KTLA, "The Garden Grove Police Department arrested two men who were installing a credit card skimming device on a bank ATM last week, and now police are warning the public to look out for signs that a credit card reader may be compromised by thieves."
Garden Grove is a city in northern Orange County, California and on Instagram, the Garden Grove Police Department shared some tips to help protect the unsuspecting public and also showed what the installed credit card skimmer looks like (scroll through all three images):
View this post on Instagram
The Garden Grove Police Department says: Because these types of crimes are on the rise, here are some tips to lower your chances of becoming a victim, when using an ATM:
• Be aware of your surroundings, and (people) shoulder surfing.
• Don't say your pin out loud, some skimming devices can audio record.
• Use one hand to cover the other hand, when you enter your pin, to obscure camera recording.
Earlier this year, officers from the NYPD 121st Precinct talked to local bank customers about protecting their money and detecting ATM skimming.  They shared similar tips in the tweet below:
Neighborhood Coordination Officers visiting local establishments to instruct customers and employees about detecting and preventing ATM skimming!

✅ Be aware of surrounding
✅ Protect your pin
✅ Inspect machine before use pic.twitter.com/U1sjhvMC6g

— NYPD 121st Precinct (@NYPD121Pct) February 3, 2022
This is great advice and a good reminder for all of us. If your credit or debit card is scanned by a skimmer, the card's information will be collected and used for fraudulent purchases later. It's definitely a headache and potentially a nightmare so being savvy and knowing how to spot credit card skimmers is critical.
Both examples above pertain to credit card skimmers in the U.S. but you have to be careful when you travel, as well. Ben Tedesco, who works for a security software company, was on vacation with his family in Vienna, Austria, when he spotted a credit card skimmer. Check out the video below, where he shows exactly what the skimmer looks like:
I've heard about skimmers being placed inside of ATM readers (see this story about Mexico's ATM problems), but I didn't know they could take the form of covers as in the video above. As you can see, checking the ATM's card reader paid off for Ben. Going forward, I'll be double checking and continuing to cover my password with my hand just in case anyone (or a camera) is watching. It's also a good idea to use an ATM machine inside a major bank instead of a random one.
RELATED: Cybersecurity and Fraud Expert Shares Tip on How Not to Get Scammed When You're Traveling
GOOD TO KNOW: You can avoid foreign transaction fees with this popular travel rewards card.