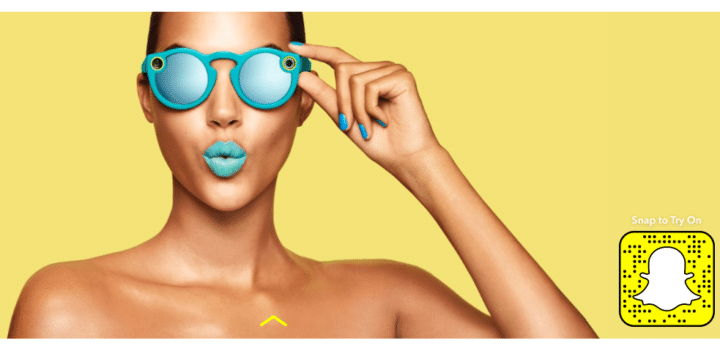 Let's face it, gift buying for the hard-to-please traveler is a tough job! So we've rounded up some great suggestions. Tech gifts are a great idea because they make life easier on the road and they simplify life at home. Check out this list of tech gifts that will make any jetsetter beyond excited this Christmas.
Navdy
Your favorite road warrior will never have to pick up their phone again with Navdy. Navdy sits on your dash and uses Head-Up Display technology to work with your phone apps, projecting your maps, calls, messages, and music directly in front of you, which you control with the steering wheel dial and swipe of the hand. Here's to staying safe on the road, getting there quicker and keeping your hands on the wheel. From $33/month, purchase here.
Ricoh Theta S Digital Camera
The Ricoh Theta S Digital Camera can keep up with travelers need for capturing the moment with its 360-degree panorama images. It also boasts spherical videos of up to 25 minutes. You can transfer videos quick and easy too. Upload directly to your mobile without a computer in full HD video. From $336.98, purchase here.
Ring Stick Up Cam
When a traveler is away from home, the Ring Stick Up Cam can be on watch. The wireless outdoor security camera can see, hear and speak to anybody who visits your home. It easily connects to your smartphone to provide a great sense of security. The Ring with HD video and two-way audio provides peace of mind about what's going on at home so the traveler can enjoy his or her time away. From $198, purchase here.
eero
Who doesn't hate weak Wifi? This one is meant to maximize your Wifi signal while at home in between travels. We all love uninterrupted WiFi but sometimes there are dead zones in a house or even an apartment where the Wifi is poor or nonexistent. With eero, your WiFi problems are gone because it covers every corner of every room in fast, reliable WiFi. Just download the app and plug an eero directly into your existing cable or DSL modem. From $199, purchase here.
Kindle Voyage
Be prepared with lots of reading material on those long airplane rides with the Kindle Voyage. With a high-resolution 300 ppi display, this e-reader reads just like a printed page without any harsh glare. And this battery lasts weeks, not hours, so it's easier to take all over the place. From $199, purchase here.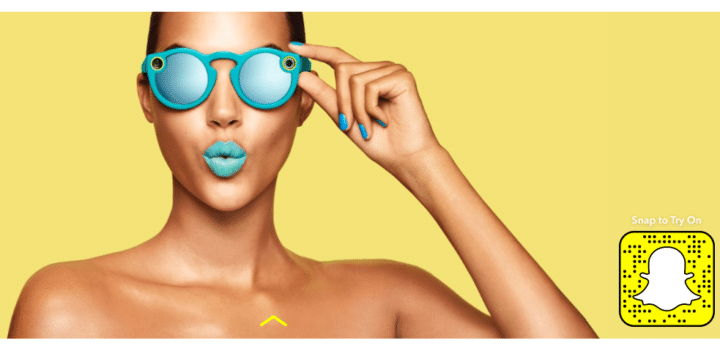 Spectacles
Put these magical SnapChat glasses on and just press the button to make a 10-second 'snap'. The lights on the sides of the glasses indicate to people you are 'snapping'. Then you can wirelessly add your snaps to Memories on SnapChat. Genius. Now the big issue is finding them to purchase. According to Business Insider, Snapchat's parent company, Snap Inc., is only selling pairs through a pop up vending machine called the Snapbot. Also Spectacles are being sold at 5 E 59th Street in New York City across from the Apple store. But be prepared for massive lines!

Echo Dot
Keep your traveler informed and able to rock out no matter where they are! The hands-free, voice-controlled Echo Dot makes a great gift for travelers because it connects to the Alexa Voice Service to play music, provide information, news, sports scores and weather – wherever you are. It also connects to speakers or headphones over Bluetooth to deliver stereo sound. From $49.99, purchase here.
Mophie Powerstation
A solid external battery is an absolute must when you are in and out of places that don't make it easy to recharge a phone. The Mophie Powerstation external battery is not just your average external battery. It charges your devices quickly, it's really thin and easy to pack, allowing an uninterrupted experience exploring the world … and documenting it with a smartphone. From $69.20, purchase here.
Nest Learning Thermostat
The thermostat in your house controls half your energy bill – more than appliances and more than electronics. And in fact, independent studies show the value of  the Nest Learning Thermostat. It saves an average of 10-12% on heating bills and 15% on cooling bills. By using the Nest and controling it on the app, travelers can control the temperature whether at home or away on the road, saving them enough to pay for an extra trip or two! (This also means you can warm up your house in preparation for your arrival — score!)  From 215.98, purchase here.

DxO ONE
This powerful little DxO ONE is like a high-end camera but at a size your traveler can easily carry with them on-the-go. And even in low light this thing captures details. The advanced image processing automatically enhances the images and it has its own battery so it won't take away from talk time or instantly sharing adventures to social media. From $499, purchase here. 
Samsung Gear VR – Virtual Reality Headset
The Samsung Gear can make anyone feel like a world traveler as it transports you to a beautiful new world.  The virtual reality headset is light weight and the precise head-tracking and low latency make the world come to life with thousands of 360-degree panoramic photos. Whether you are a traveler or not, you'll feel like a world traveler with Samsung Gear VR. From $59.99, purchase here.

Yuneec Breeze Flying Camera
On the road or at home, capture photos with your Yuneec Breeze Flying Camera, a smart drone with high def video. The drone is compact and is controlled by your iOS or Android device with the Breeze Cam app. It weighs just under 1 pound, so it's plenty light weight to take on all of the traveling adventures. And in case you were wondering, it's safe to fly indoors or outdoors. From $399, purchase here.
Save
Save
Save
Save
Save