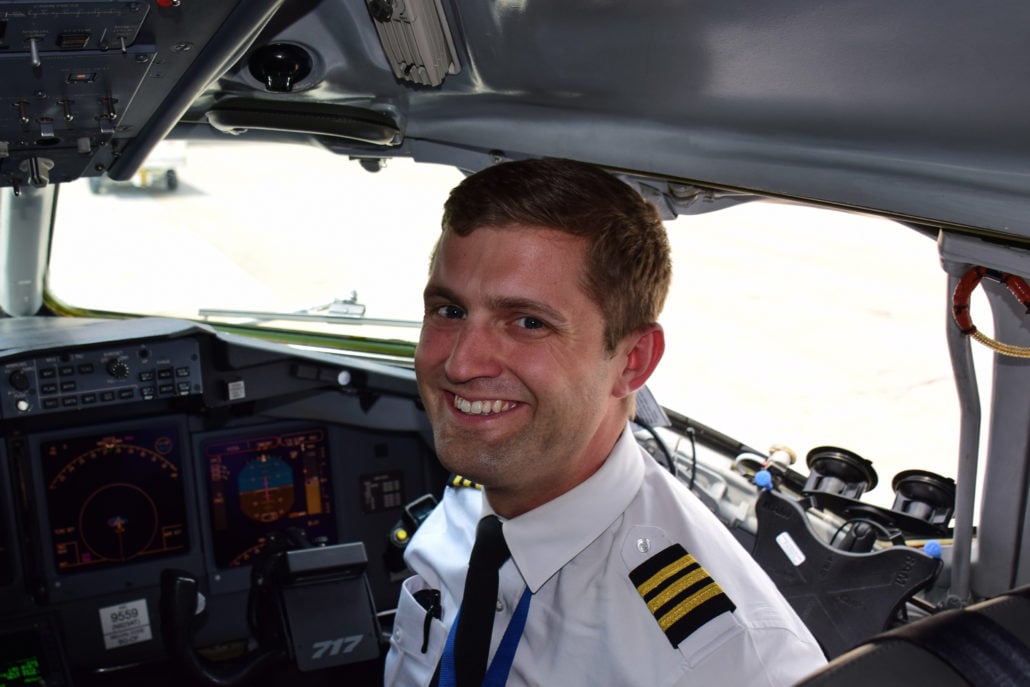 In our Ask a Pilot series, pilot Spencer Marker answers one of your aviation-related questions each week. See past installments here and submit your own to Whitney@johnnyjet.com.
The question
Hi Spencer, what are some of your favorite airports to fly into across the country?
—Sam
The answer
Hey Sam. Thanks for writing in for this week's Ask a Pilot. Since I spend so much time in them, people often ask me for my favorite airports across the country. And to be honest, I like a lot of them, often for several reasons. For instance, I may love one airport because of the food options (pilots do have to eat, after all) but may not really care for the cramped terminals or runway layout.
I will preface this article by stating that, as a pilot, I always make my connection (the plane can't leave without its pilots). However, I can relate a bit of my experience with flights running on time and how these airports handle adverse weather. That being said, the two major airports that seem to have a knack for running on-time in bad weather are Denver International Airport and Detroit's Metro International Airport.
Denver International Airport
Denver International Airport is one of the most well-designed and efficient airports in the country. As anyone who is familiar with the history of Denver area airports knows, this wasn't always the case.
The $4.8 billion airport was constructed in a rural area northeast of downtown Denver to replace the aging and delay-prone Stapelton Airport. When it opened in 1995, the 54-square-mile facility was the second-largest airport in the world by land area. Nearly twice the size of Manhattan!
The airport's three terminals are modern and have an underground train running between them. The Jeppesen Terminal, the airport's airy main terminal, was named after aviation safety pioneer Elray Jeppesen and features a fabric roof designed to mimic the nearby Rocky Mountains.
The airport features a pedestrian bridge connecting the Jeppesen Terminal to Terminal A. At a height of 45 feet, it's the only bridge where aircraft can safely pass underneath! A great spot to watch airplanes on a layover. The city also recently opened a light rail line connecting the airport with Denver Union Station, located downtown.
In designing the airport, serious consideration was given to arranging the runways to achieve maximum efficiency with respect to weather patters in the Denver area. What the designers ended up with is six runways; four north-south parallel runways and two east-west parallels. This allows for simultaneous departures and arrivals in adverse weather and keeps the airport running on-time. The airport boasts the longest commercial runway in North America at 16,000 feet (over three miles). United Airlines, Frontier Airlines and Southwest all have a large presence at DIA.
Detroit Metro International Airport
Detroit is also one of my favorite airports. The airport is the 16th-busiest in the US and was named JD Power & Associates' "Best Large Airport" in 2010. It's easy to see why.
The terminals are airy, beautifully designed spaces. The airport's southern terminal, dubbed the Edward H. McNamara Terminal, was opened in February of 2002 and is home to Delta Air Lines' sizeable hub operation. Delta's SkyTeam partners also occupy this terminal. Travelers entering the terminal through security are greeted with a unique water feature and a huge picture window looking out on to the airline ramp. Connecting the A concourse with the B concourse is an underground walkway that features a light show rhythmically paired with music. It's something to experience.
The airport's North Terminal opened in the fall of 2008. All non-SkyTeam airlines are located here, including Lufthansa and Royal Jordanian's international service.
For a pilot like me, it's the layout of the airport that really makes a difference in maintaining an on-time operation. Like Denver, the airport features six runways. There are four northeast-southwest oriented runways built in parallel and are the primarily runways used to support takeoffs and landings. The two remaining east-west parallel runways are rarely used in air operations. The efficient layout of the runways permits multiple takeoffs and landings from the airport at one time. This allows the airport to continue a normal flow of traffic, even if the weather doesn't cooperate.
To sum up
Thanks for the excellent question, Sam. I have flown to many domestic airports in the US during my time as an airline pilot. They are all slightly different from one another and possess certain qualities that make traveling through them a joy, or a pain. Both Denver and Detroit airports stick out in my mind as great options when connecting and both make for pleasant stopovers.
I intend to follow this article up with others, highlighting airports that share certain qualities that travelers may enjoy—such as: "airports with best food options" and "airports to avoid when making a connection." Thank you for sparking what I hope to be an informative series!
Do you have a favorite airport? If so, tell us where and why in the comments section! And if anyone have a burning aviation question or something you would like cleared up, drop us a line at Whitney@johnnyjet.com to get your question featured in an upcoming Ask a Pilot column.
Tailwinds,
—Spencer