My wife and I were in Cambodia as a guest of Anantara Angkor Resort & Spa. The hotel is plush but the real reason you'll want to go to Siem Reap is for its proximity to the magnificent Angkor Archaeological Park, a UNESCO World Heritage Site of ancient Khmer Empire ruins. The most famous is Angkor Wat, which is labeled the Eighth Wonder of the World. The park is only 20 minutes from the hotel and they can arrange a reputable guide and driver for just $25 for a half day.
To gain entry into the park is $20 USD. One of my bills was rejected since it had a slight tear and they take pictures of each person to put on your ticket so you can't share. I was told that the whole park is run by a Vietnamese guy, which the locals aren't too happy about.
We were there in the low season, which is July to late September so it was rainy and not crowded. High season is October to February and is busy every day. The temperature in the low season can go down to 15C (59F) and the hottest months are April to June and temps are 40C (104F).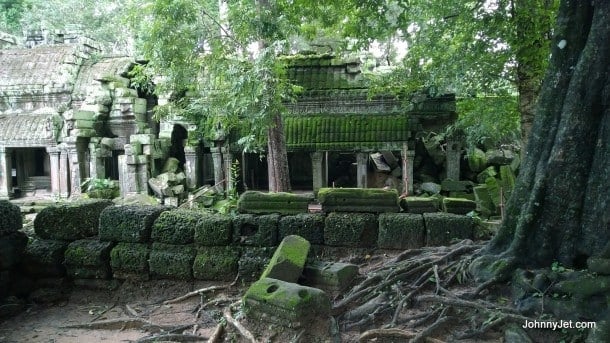 The Angkor Archaeological Park is an absolute must-see. It's truly spectacular and it's huge, too. You can easily spend a whole day at Angkor Thom, Ta Prohm and Angkor Wat. See photos below in the gallery.
Good to know: CDC health page on Cambodia