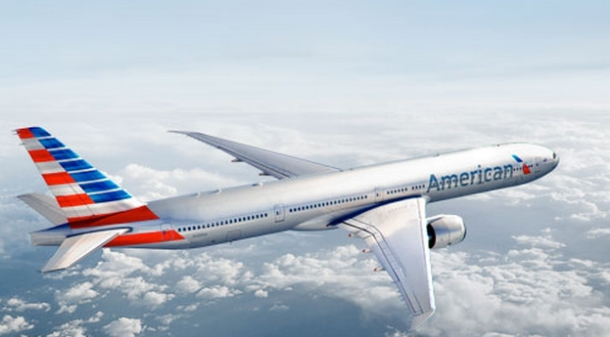 I was just asked to participate in a conference in San Francisco later this week and when I went to purchase my tickets on AA.com, I discovered something very interesting – they've eliminated the free 24-hour hold option for tickets booked within seven days or fewer of your scheduled flight. See screenshot below.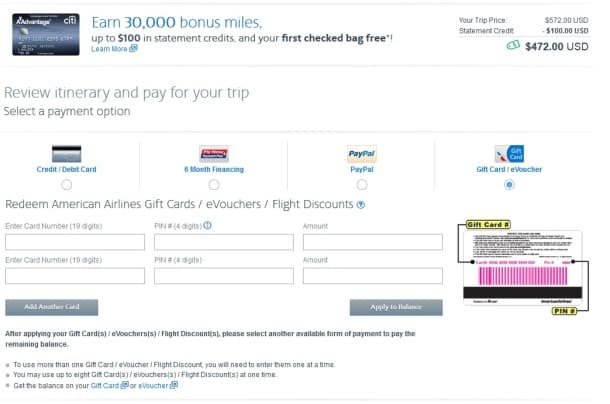 Although the Department of Transportation's (DOT) rule applies to all reservations made seven days or more prior to the flight's scheduled departure time, American Airlines has had their free hold option available ever since the rule was mandated in 2011 until this week (at least that's when I noticed it had disappeared). That's a huge disappointment since I use this option often — especially when I'm using miles for reward tickets as their inventory changes drastically on last-minute tickets.
The good news is that American and all U.S. and foreign carriers have to allow consumers the ability "to hold a reservation at the quoted fare for 24 hours without payment or allow a reservation to be cancelled within 24 hours without penalty." But if you're booking a ticket with less than seven days before you fly, this rule doesn't apply. See link to the DOT's full rule (PDF).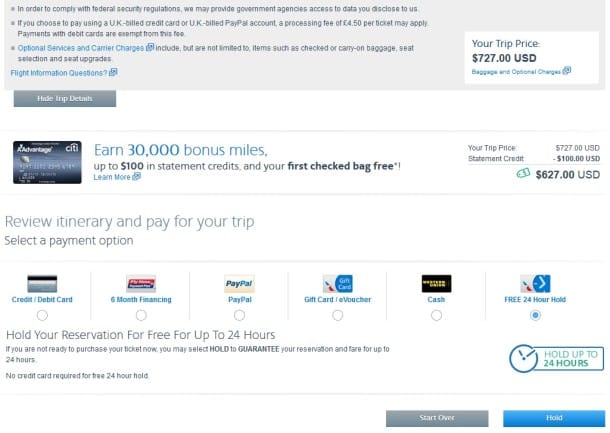 Note: American Airlines is the only airline that I'm aware of that allows consumers to hold a reservation without a credit card for 24 hours, making it much easier to cancel.