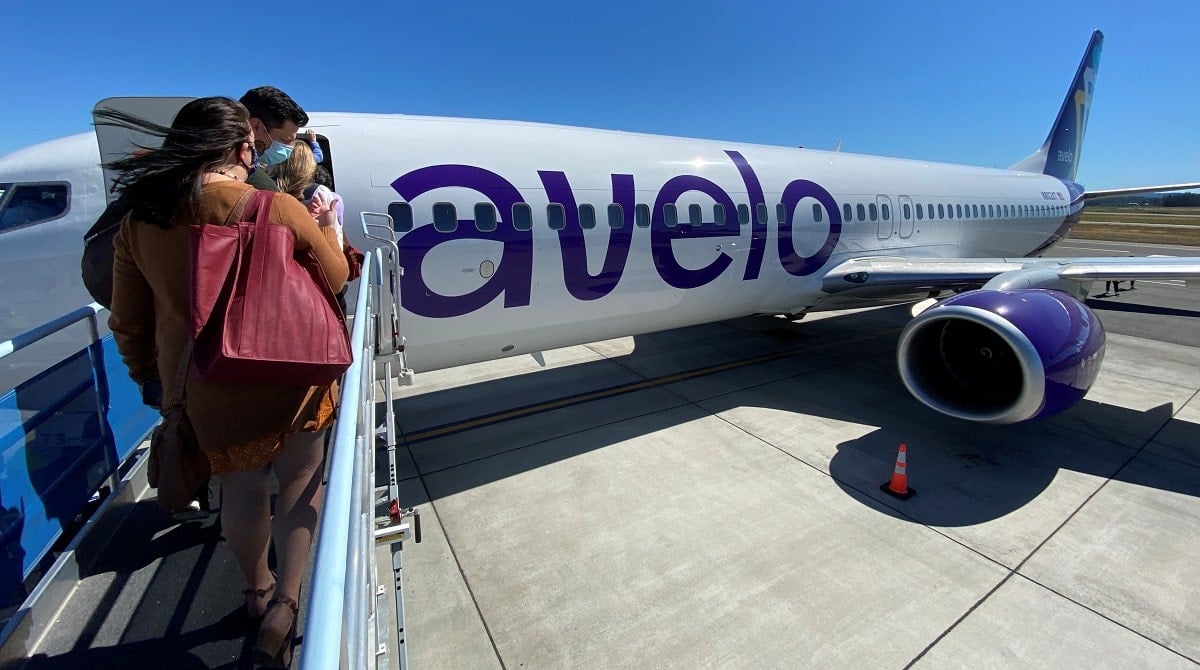 Whenever an airline, or any business for that matter, offers a sale, it means they're having trouble selling the product. Right now, there are at least four US airlines offering fall sales, which implies they're having difficulty filling seats on either certain routes or days of the week (hence some of the sales are for off peak days like Tuesdays, Wednesdays and Saturdays.)
Here's an example: I didn't see Clorox putting their wipes on sale last year since they were flying off the shelves. But once the CDC said we don't really have to worry about surface contamination, all the stores had stocked shelves and in some places I shop, they were on sale. It's all about supply and demand.
This time of year, airlines historically do put fares on sale because kids are going back to school and leisure travel drops off a cliff, which is another reason, besides great weather, that September is the best month to travel.
But I don't know if it's just me  but this year, it feels like people are getting skittish about travel with the Delta variant running rampant around the world. Sadly, my dad is currently in the hospital with COVID-19. So that might be another reason for the sales.
There's also the fact that a lot of business travel isn't coming back next month like most people had hoped. Here's why.
The best deal out of the four airlines below I think is Avelo Airlines. If you haven't heard of Avelo, it's because they're a brand new airline that began flying in April (I was on their first-ever flight and here's what flying them is like). Avelo is a great little airline based out of Burbank, California and (supposedly) soon opening a second base in New Haven, Connecticut. Coincidentally, both airports are 40 minutes from either where I live or grew up.
Avelo Airlines slashes fares up to 50%
Customers can book one-way fares starting at $29 at AveloAir.com. Flights must be booked by August 31, 2021 for travel in September 2021. One-way fares to and from Burbank Airport (BUR). Here are the destinations and fares:
-Redding, California: $29 (51% off)
-Santa Rosa / Sonoma County, California: $29 (51% off)
-Arcata–Eureka, California: $39 (43% off)
-Eugene, Oregon: $39 (43% off)
-Medford, Oregon: $39 (43% off)
-Redmond / Bend, Oregon: $44 (36% off)
-Salt Lake City / Ogden, Utah: $44 (36% off)
-Pasco / Tri-Cities, Washington: $49 (34% off)
-Bozeman, Montana: $59 (25% off)
Alaska Airlines: Save up to 30% on your next flight
Discount code is valid for up to 30% off coach or 10% off First Class base fare levels published at alaskaair.com. Fare basis code information can be found in the section entitled "View Fare and Baggage Rule" on the Itinerary and Price Summary page. Fare types that are ineligible for this discount may be lower than other fares with discount code applied. One discount allowed per reservation. Discount not valid on all fares, including but not limited to Mileage Plan Award Reservations, tour or contract fares, and many privately filed fares. Any Discount Code value remaining after purchase is forfeited.
Advance Purchase: Discount may be subject to a 14-day advance purchase requirement.
Purchase By: August 18, 2021
Travel Valid From: August 30, 2021
Travel Complete: November 17, 2021
Blackout Dates: Per fare rules
Southwest Airlines: $49 sale fares just arrived. 3 days only!
Southwest.com: 21-day advance purchase required. Purchase from August 17 through August 19, 2021, 11:59 p.m. Central Time. Continental U.S., continental U.S. to/from Hawaii, and international travel valid September 7 through December 15, 2021. Travel to/from San Juan, Puerto Rico valid September 7 through December 9, 2021. Continental U.S. travel blacked out November 19-20, November 23-24, and November 27-29, 2021. Continental U.S. to Hawaii travel blacked out November 18-20. Continental U.S. from Hawaii travel blacked out November 26-30, 2021.
JetBlue: $49 one-way & up. Too cool for school
JetBlue: Travel for September 1 to October 30. Book by August 19 (Tues/Wed & Sat travel only)
So there you have it. If you're looking to get away this fall, it's a great time to take advantage of the deals. Just be sure to buy them before the deals expire.