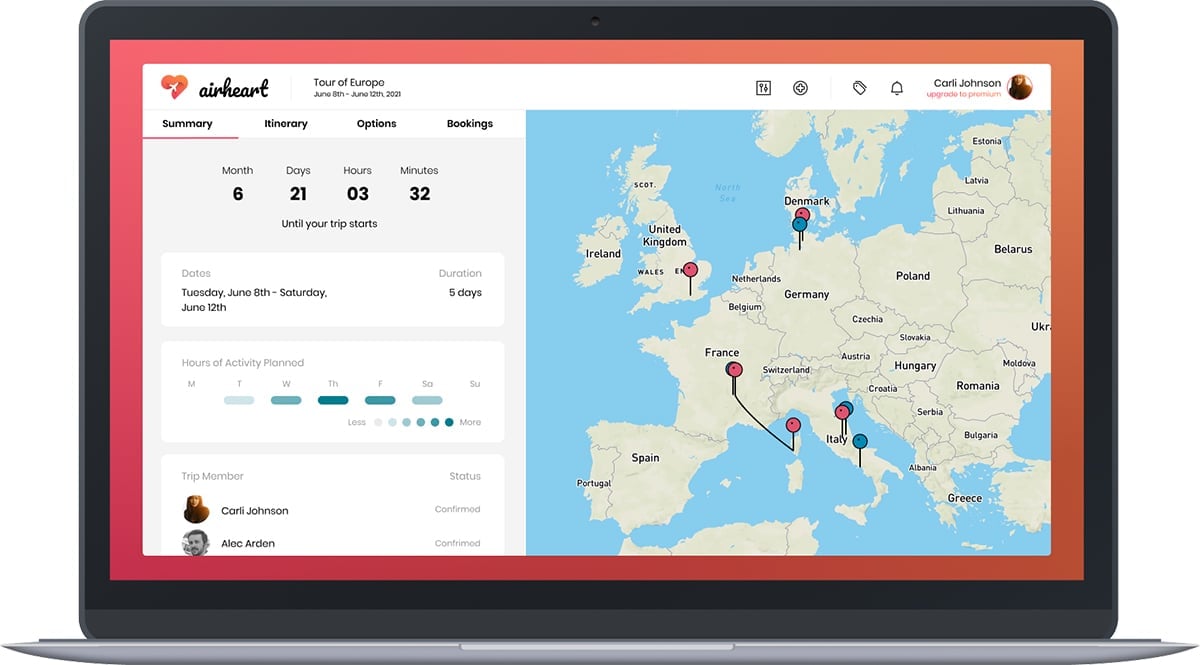 I'm not sure about you but my head starts spinning when someone asks me what the entry requirements are for certain countries. It's almost impossible to keep up with changing rules and regulations. I recently wrote about a website to find COVID entry requirements for travel. That one was powered by Sherpa, which many travel companies use. Well, here's one that's similar … but on steroids.
The newest website to bookmark is Airheart's free tool called Explorer. Its goal is to help people travel again, safely. Travelers can now discover which destinations are accessible and what's required for their trip, all through one user-friendly platform.
Airheart's data is aggregated from official sources by their data partners, including Sherpa. Then, Airheart further distills and organizes it into a searchable, scannable, easy to understand format, to help travelers figure out what's required of them when they travel.
Key Features: 
Discover which destinations – international and domestic – are accessible for travel based on your origin location prior to the booking engine phase where you need to be destination specific.
View government policies and COVID19-risk data for your destination.
Filter by what's required of you – quarantine, COVID19 test, masks in public (and soon by your vaccination status).
Receive notification when policies and restrictions change.
See COVID19 transmission rates per destination.
View local guidelines for what to expect on-location at bars, restaurants, shops and more.
Pin routes and create a short-list of places on your wish list.
Now more than ever, navigating restrictions and policies for travel is overwhelming. Crowd-sourcing information from friends and family and visiting countless tourism or government sites is a lot of work and highly error prone. Airheart eliminates that guesswork for you.
KEEP READING: United Airlines Interactive Map Helps You Navigate Travel in the US