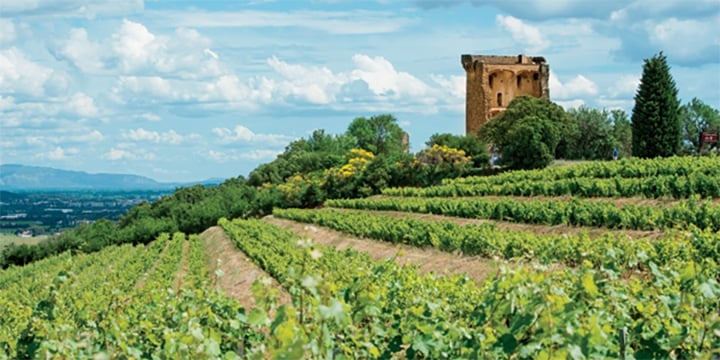 River cruising is one of the best ways to visit multiple destinations in Europe. You'll get the chance to see spots that are only accessible by boat and you won't have to pack and unpack as you head from one destination to the next. This increasingly popular way of traveling has lots of benefits, including the opportunity to really customize your travel experience. If you have a passion for history, you can choose a cruise with an itinerary that places an emphasis on visiting historical landmarks. If health and wellness is a top priority, then choose a cruise that offers walking tours, hikes and cycling … and an onboard spa, of course! Here are 5 special interest Vantage river cruises through Europe that I think you'll love!
1 Culinary
Amsterdam > Cologne > Koblenz > Mainz > Strasbourg/Kehl > Basel
For me, food is a big part of travel. When you experience the tastes and flavors of a particular destination, you really get a sense of what it's like to be a local and what their day-to-day meals are like. I absolutely love discovering new foods and one of my favorite things to do in a new country is visit a local grocery store. I just love seeing all the different things they offer! If you're a foodie, a culinary-focused cruise is a great way to incorporate your love of cuisine into your travels. The Rhine Culinary Discovery cruise will take you from Amsterdam to Cologne to Koblenz to Mainz to Strasbourg/Kehl and end in Basel. Along the way, you'll get the opportunity to take intimate cooking classes with world-class chefs and learn how to prepare local delicacies. And of course, cooking is only half the fun … the other half is enjoying what you've made! Plus, this cruise also has a 'Culinary Bites and Strasbourg Sights' tour and you'll get to sample Heidelberg's traditional chocolate, the Heidelberger 'Studentkiss'.
For more information: Rhine Culinary Discovery 2017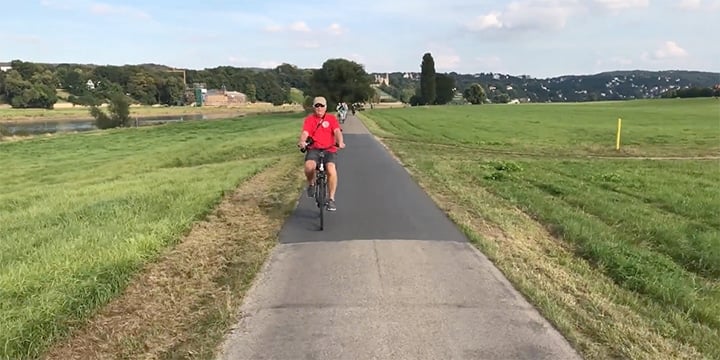 2 Cycling
Austria > Germany > Hungary > The Netherlands
River cruises are typically a low-key, low-impact way to travel but if you want to stay active and get your exercise (to work off the calories from all the incredible food you're eating!), then a cruise with the option to take cycling tours is the perfect choice. And what better place to cycle than through Europe's gorgeous countryside? The Majestic Rivers of Europe: Castles, Cathedrals & Fairytales cruise offers up the most picturesque settings for biking and the best parts is that cycling tours allow you to see parts of a town that you wouldn't otherwise be able to see on a bus tour. Cycling lets you ride through valleys and vineyards and explore a place from a different perspective. On a Vantage river cruise, you'll have access to their high-end bikes and helmets and don't forget to bring the collectible Vantage water bottle from your stateroom!
For more information: Majestic Rivers of Europe: Castles, Cathedrals & Fairytales 2017
3 Health & Wellness
The Netherlands > Germany > France > Switzerland
Vantage river cruises offer passengers plenty of opportunities to care for themselves and put their health and wellness first. So if this is one of your top priorities, then choose a cruise that lets you focus on you, while still enjoying everything else it has to offer. The Switzerland & The Heart of The Rhine & Moselle cruise mixes lots of health and wellness options into its itinerary. To stay active, take one of the active walks and hikes offered, like the hike up to Reichsberg Castle or step up your activity level with a self-guided biking tour in Mainz. There's an onboard gym and you can even partake in daily health and wellness activities such as morning stretching and yoga. You'll have healthy dining options at every meal but perhaps best of all, there's an onboard spa so you can unwind with a relaxing massage.
For more information: Switzerland & The Heart of The Rhine & Moselle 2017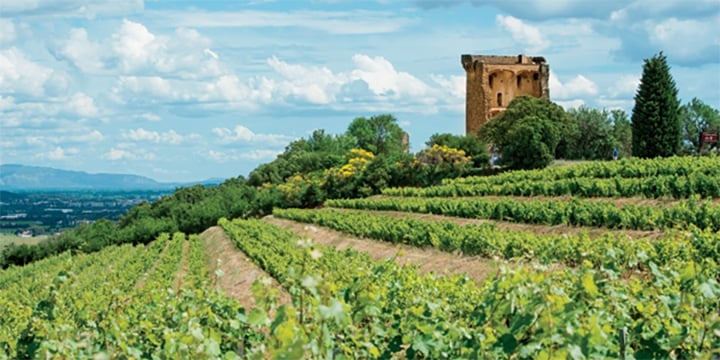 4 Wine
Vernon > Giverny > Rouen > Honfleur > D-Day Beaches of Normandy > Les Andelys
The right river cruise can be an oenophile's paradise! If fine wines are an important part of any dining experience, then you'll want to opt for a cruise that places an emphasis on this. Try the Culinary Delights & Historic Treasures on The Seine cruise that will take you from Vernon to Giverny to Rouen to Honfleur and Normandy, ending in Les Andelys. It's the perfect choice since the French know their wines! On this itinerary, you'll have the opportunity to visit the Rhone Valley to taste the 'king of wines', Chateauneuf-du-Pape. At dinner, you'll also get to enjoy local wines that are perfectly paired with that evening's meal.
For more information: Culinary Delights & Historic Treasures on The Seine 2017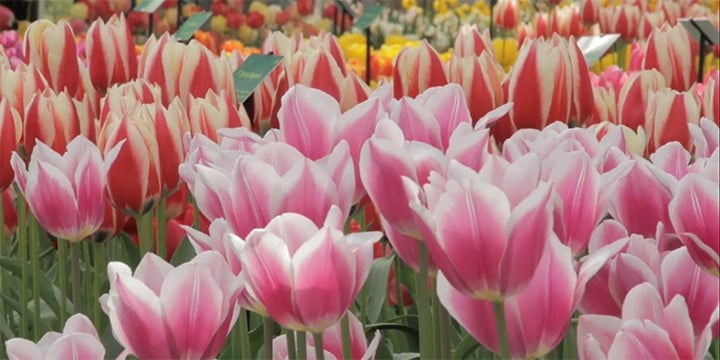 5 UNESCO and Historical
Amsterdam > Enkhuizen > Arnhem > Kinderdijk > Rotterdam > Middleburg > Zelzaate > Antwerpen
Europe is so rich with history that virtually any place you visit or any cruise you take will offer up myriad historical treasures to explore. The Essential Holland: Tulips In Spring cruise is packed with ways to enjoy history in The Netherlands. On this cruise, you'll have the opportunity to visit the 19 working windmills built in Kinderdijk during the early 18th century, take a walking tour and canal cruise in Bruges, said to be one of the best preserved medieval cities in Europe, and cruise along Amsterdam's 17th-century canal ring. Plus, there are onboard lectures that will provide even more fascinating history about the places you're visiting.
For more information: Essential Holland: Tulips In Spring 2018
WIN A RIVER CRUISE
Ready to hop on a river cruise? You could win a free deluxe river cruise for you and a friend with a value of up to $10,000! You'll enjoy the rivers, culture and cuisine of Europe on an unforgettable trip. Click here for full sweepstakes details, terms and conditions. Good luck!
This is a sponsored post but all opinions expressed within are my own.