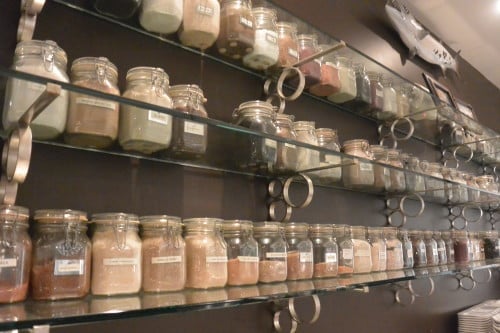 Naples is part of what's known as Florida's Paradise Coast, along with the Everglades and Marco Island on the southwest part of the state. You won't believe the emerging culinary scene in Naples. There are new restaurants and bars opening everywhere, all led by young, energetic chefs, elevating the Naples dining experience.
Here are five of my choices to dine at in Naples:
1. Osteria Tulia — 466 5th Avenue South; 239-213-2073
Osteria Tulia's rustic environment makes you feel like you're dining in a beautiful, restored Italian farmhouse. Chef Vincenzo Betulia has created an Italian restaurant competitive with the best
Italian restaurants in the States. Chef was born in Sicily but grew up in Wisconsin. And the fresh, house-made pasta and cheese will keep you more than satisfied.
I sampled almost everything on the menu and, well, you can't really go wrong. If I had to choose one standout item, it was the garganelli pasta with braised lamb neck and sheep's cheese. If you're looking for appetizers, try the warm house-made ricotta, caramelized brussels, Lake Meadow deviled egg with trout roe, and crispy fried pig ears.
Tip: Chef Vincenzo's restaurant became so successful that he just recently opened up Bar Tulia next door, southwest Florida's first Italian gastropub. In the evening, it was bustling with an eclectic crowd—a crowd of trendy, young professionals and people of every age.
2. The Local — 5323 Airport Pulling Road N; 239-596-3276
The Local is a gem! This lunch and dinner spot has a casual ambience with blackboard specials and super-friendly staff. Owner/Chef Jeff Mitchell uses grass-fed beef, meats from sustainable farmers, local seafood, and the freshest local produce in Naples and southwest Florida to appeal to carnivores as well as vegans and vegetarians.
My favorite items were the shrimp ginger and mushroom soup, the garden veggie flatbread (with house-made ricotta, pesto and white truffle oil) and the lamb kibbeh burger (with tzatziki, feta, lemon, cucumber, tomato and onion).
Tip: The house-made blended fruit juice changes daily and is simple yet amazing. We had the tangerine agua fresca and asked for two refills. It was that good.
3. Mereday's Fine Dining — Naples Bay Resort, 1500 5th Avenue South; 239-732-0784
Mereday's is an elegant, waterfront restaurant inside Naples Bay Resort that serves contemporary cuisine. Water views on both sides face harbors where fishing boats and yachts are kept. Chef Charles Mereday has experience in Europe and the Caribbean and he has a dedicated pastry chef that creates desserts each day. You can choose a two-, three- or four-course dinner with a complimentary dessert or order from an a la carte bar menu.
Here are some yummy must-have items from the menu:
Escargot, Pistou Cream
Roasted Heirloom Beets, Goat Cheese, Mint, Thai Basil Oil
Stuffed Quail, Pancetta, Mirepoix, Rosemary, Braised Tokyo Turnip
Black Grouper, Roasted Parsnip and Carrots, Citrus Baby Fennel Salad
Dessert: White Wine Poached Pear, Goat Cheese Ice Cream, house Made Streusel
4. Sea Salt — 1186 3rd Street S; 239-434-7258
Arguably my favorite experience in Naples was the night at Sea Salt. We had the pleasure of sampling some of the wines from the Naples Food & Wine Festival (held at the end of January) paired with some small plates created by the amazing Sea Salt Chef/owner Fabrizio Aielli and Chef Jason Goddard.
Chef Fabrizio, native of Venice, boasts a wide array of rare salts from around the world, which are actually on display at the restaurant and used in various dishes and cocktails, including Mayan Sun (El Salvador), Pyramid (Bali) and Murray River Pink (Australia). Diners begin their meal at Sea Salt with a selection of breads and a trio of salts and extra-virgin olive oil to sample.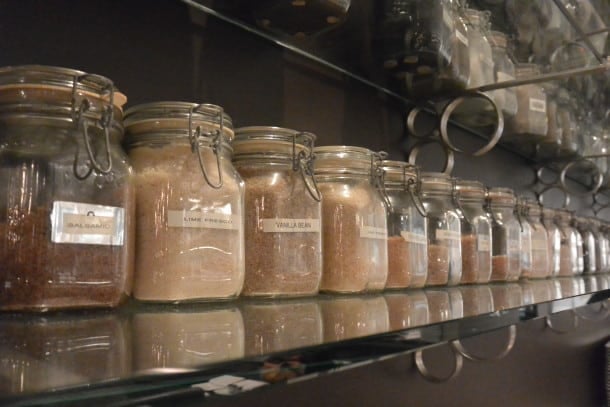 The menu changes daily but among my favorites that tend to end up regularly on the menu: prime black diamond NY strip with espresso rub and asparagus and the octopus with crustacean sauce, truffle jam, and smoked potato.
Tip: Have you ever had a funnel cake with foie gras? While it doesn't appear regularly on the menu, you might get lucky one night and be able to sample the foie gras funnel cake with beets and blackberry-nasturtium preserve. Words really can't describe how tasty this was.
We dined with Grace Evenstad, who owns Domaine Serene with her husband Ken in Dayton, Oregon, and Jeff and Valerie Gargiulo, who own Gargiulo Vineyards in Napa Valley, sampling some wines from this year's Naples Winter Wine Festival held at the end of January. The festival raised $12.1 million this year for children in the local area.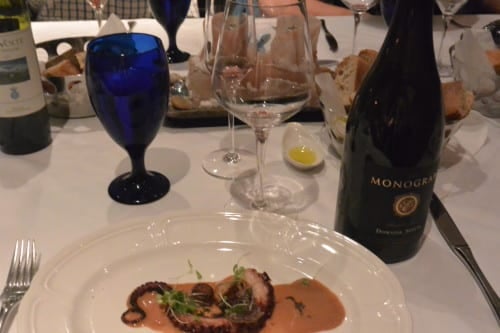 The best pinot noir we tasted was the 2005 Domaine Serene Pinot Noir Monogram. My next adventure will be getting to this winery, because they've clearly perfected the pinot noir. The only one you can buy now is the 2011 Domaine Serene Monogram Pinot Noir.
We sampled several other amazing wines including:
Gargiulo Vineyards GMajor 7 Cabernet blend
2010 WindRacer Russian River Valley Chardonnay
2009 Marchesi Antinori Guado al Tasso Bolgheri DOC Superiore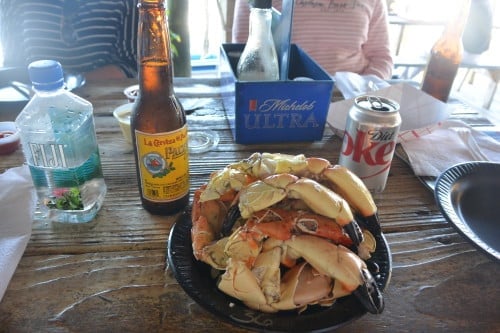 5. City Seafood — 702 Begonia Street, Everglades; 239-695-4700
Here's a great day trip from Naples! About an hour from Naples, the Everglades is a must-visit. And this little shack on a fishing village in Everglades City is owned by friendly locals and located right on the docks, so you can watch the airboats as you eat. The open-air seating is perfect for a lazy afternoon lunch of stone crabs and fried shrimp. (They have some of the most reasonable prices on stone crabs in the area.) And you can't miss their homemade key lime pie for dessert. We still want that recipe!
Tip: You must try the yum yum sauce, a tangy honey mustard sauce that's great on everything there!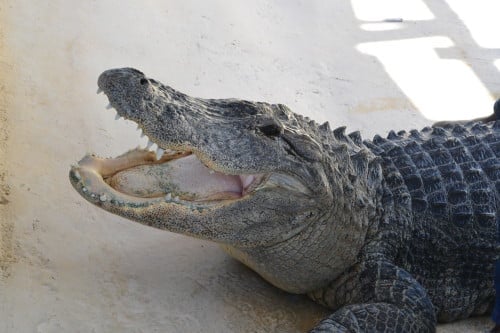 And you can't leave the Everglades until you go for a ride on an airboat (try Wooten's Everglades Airboat Tours) and go on a nature walk at Big Cypress Bend Boardwalk to see gators.
Where to stay
Edgewater Beach Hotel — 1901 Gulf Shore Boulevard N; 239-403-2000
This casual luxury boutique hotel just completed a massive renovation and is located directly on the beach, with great views overlooking the hotel pool and the Gulf of Mexico. Each room is a suite, so there's plenty of room to stretch out for the whole family. Edgewater Beach Hotel is also a member of Opal Collection, an exclusive ensemble of luxury resorts and hotels.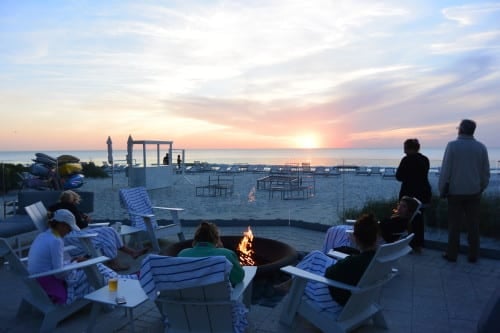 Tip: Make sure to see the sunset while you're here. Head out early enough to snag a fire pit in front of the pool, order some rock shrimp tacos from the hotel restaurant, Coast (the pool bar serves them), and enjoy a perfect yet simple night.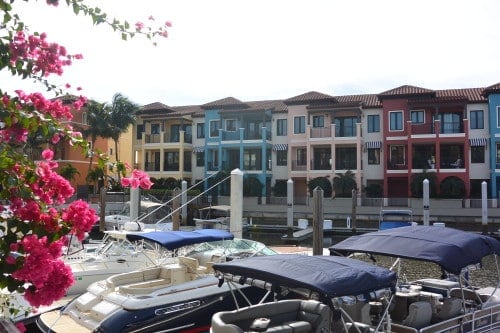 Naples Bay Resort & Marina — 1500 Fifth Avenue S; 866-605-1199
The Naples Bay Resort has its own marina—and if you're lucky, you can get a room overlooking its tranquil waters. Guests can take boat rides departing from the marina to see dolphins, go fishing, kayak or paddle board. Guests also have full access to resort amenities, including five swimming pools, jacuzzi, lazy river, tennis courts, fitness center, locker rooms with steam and sauna, hot tubs, and spa.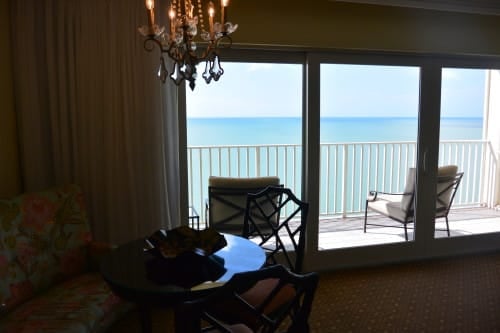 La Playa Beach & Golf Resort — 9891 Gulf Shore Drive, Naples; 800-237-6883
This is a luxury hotel that has true elegance and a wait staff that will pamper you. The rooms are gorgeous and overlook the beautiful blue water. It's part of the Noble House Hotels & Resorts. Spend your days relaxing at SpaTerre, oceanfront dining at BALEEN Restaurant or in one of the hotel's four pools.
Tip: The lobster cobb salad was fantastic at BALEEN Restaurant. The restaurant also makes a tasty Bloody Mary.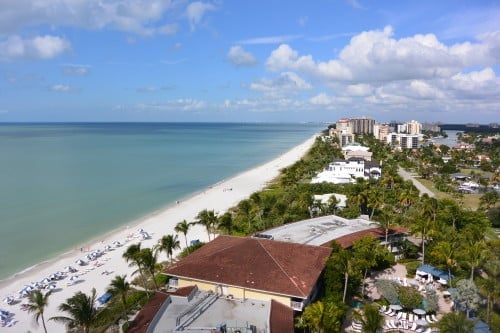 Florida's Paradise Coast is a great getaway spot filled with great food, outdoor activities, and hotels. It's an especially nice escape now when much of the nation is experiencing cold temperatures and bad snowstorms!
For more information visit paradisecoast.com.
Photos courtesy of Caitlin Martin.