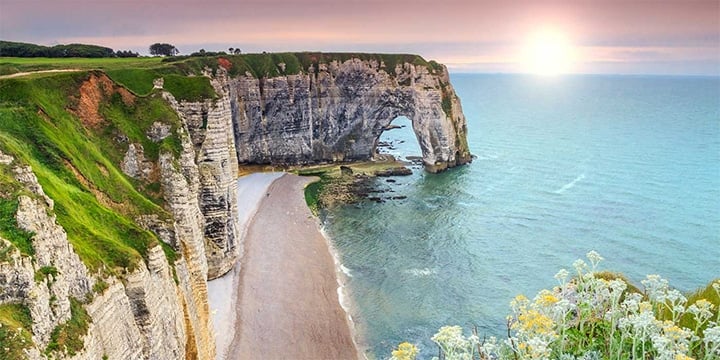 Now that I'm a new dad, things have changed and everywhere I go, I try to take my family with me. Travel is just no fun without them! Of course, not every trip is family-friendly but when I'm planning out my travels, I'm always looking for options that are suitable for all of us. I can't wait to show my son the world and to see everything again, as though it's for the first time, through his eyes.
If you're looking for some great family travel ideas, check out Vantage Travel's family-friendly trips.  They have lots of options, from river cruises to small ship and adventure trips. There's so much to see and do with your family, whether you're traveling with the kids or doing a multi-generational trip that includes grandparents, too. To take a closer look, check out these five family trips from Vantage Travel.
1. Wild West Adventure: Yellowstone, Grand Teton & U.S. Monuments
If the wild, wild west seems like a fantasy straight out of a Clint Eastwood movie, turn it into a reality and discover this incredible part of the United States for yourself. This eight-day land tour will take you from Jackson Hole, through Yellowstone National Park and end in Rapid City. Along the way, enjoy a float trip on the Snake River, attend the longest-running and only nightly rodeo in the world in Cody, Wyoming and visit impressive Mount Rushmore while it's illuminated at night.
2. Heart of the Canadian Rockies: Banff, Jasper & Lake Louise
The strong US dollar makes Canada an attractive destination for travelers who are looking for a bargain. And the fact that Canada is home to some pretty spectacular scenery makes it extra attractive! This eight-day tour through the Canadian Rockies offers a guided tour of Banff National Park, with a stop at the breathtakingly beautiful Lake Louise, a gondola ride to the top of Sulpher Mountain and the chance to spot Canadian wildlife like elk, moose and bears.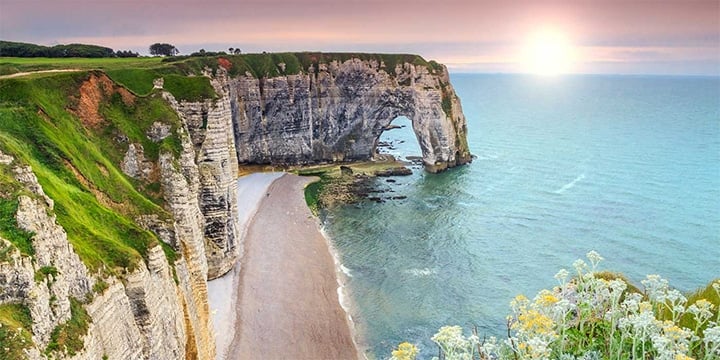 3. France Culinary Delights: Paris to Normandy
Take an unforgettable journey along France's famed Seine river from Paris to Normandy and enjoy the culinary delights of French cuisine along the way. This 13-day journey is jam-packed with things for passengers with a variety of interests. Art lovers may choose to visit Giverny where they can see Claude Monet's famous gardens and history buffs are sure to appreciate the full-day tour of the beaches of the Normandy Landing. On-board the ship, all passengers can enjoy cooking demonstrations and learn how to make regional dishes.
4. Coastal Norway: The World's Most Beautiful Voyage
No parent would ever admit to having a favorite child but I can't help but suspect that Norway is Mother Nature's favorite. Norway's scenery is spectacularly breathtaking and has some of the most incredible views I've ever seen in my life. This 14-day tour will showcase some of the region's coastal beauty by taking passengers on an unforgettable journey through the Norwegian fjords with stops in Bergen, the medieval town of Trondheim and Tromso, the gateway to the Arctic.
5. Best of Africa: South Africa, Zimbabwe, Botswana & Namibia
Don't take your kids to the zoo to see animals in cages. Instead, let them discover wild animals in their natural habitat on this 15-day tour through South Africa, Zimbabwe, Botswana and Namibia. Enjoy game drives where you can see hippos, elephants and crocodiles and do walking safaris led by experienced guides. Plus, this trip offers the opportunity to do a bush dinner, visit Nelson Mandela's early home in Soweto and visit children in a local school.
WIN A RIVER CRUISE Ready to hop on a river cruise? You could win a free deluxe river cruise for you and a friend with a value of up to $10,000! You'll enjoy the rivers, culture and cuisine of Europe on an unforgettable trip. Click here for full sweepstakes details, terms and conditions. Good luck!
This is a sponsored post but all opinions expressed within are my own.