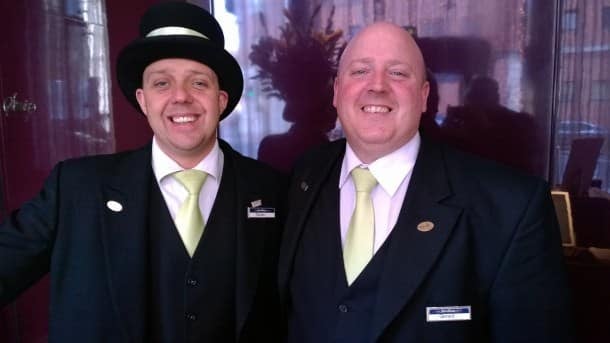 Before I even got there, I knew Northern Island was going to be a special place—specifically the moment the passenger sitting behind my wife and I tapped our friendly seatmate on the shoulder to tell him that the restaurant he just suggested to us was crap. "Tell them to go to Coppi instead," he said in his thick Irish accent. The short, 50-minute flight up from London on British Airways turned out to be an eye-opener in the ways of Irish and Northern Irish culture. My seatmate explained that the Irish are friendly and noisy people. "Usually, the Irish start conversations with each other, using the weather as an icebreaker," he explained.
When we arrived at Belfast City Airport, we ran right into the opinionated bloke who had been sitting behind us. He warned us not to take one of the airport taxis, saying they're a rip-off. Instead, he offered to call us a cab, which he said would be a lot cheaper and take just five minutes. ValueCab (028 90 80 90 80) showed up minutes later to the right of the airport entrance, where all the other locals were catching rides from family and friends and competing taxi companies. We hopped in with our new friend, Raymond McArdle (@mcardle_23), who offered to drop us off at our hotel as he was going that way and wouldn't take any money for the £7 ($11), eight-minute ride. Turns out, Raymond is a famous chef from Northern Ireland who's going to be on BBC's the Great British Menu TV show in January.
Below are 10 places that we visited while in Belfast for a short but very packed 45-hour trip. Some of these things were recommended to us by Raymond, while some we stumbled upon ourselves.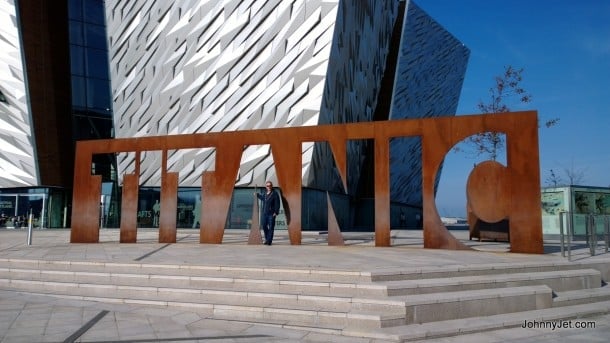 1. Titanic Museum
The newly opened Titanic Museum is located in the Titanic Quarter, which is about a mile from downtown Belfast. Natalie and I walked since it was such an unseasonably warm and sunny early autumn day. The museum's exterior is beautifully designed, with the corners resembling the ship's bow. If you're scratching your head wondering why there's a Titanic Museum in Belfast (considering that the ship sank sailing from Southampton, England to New York), it's because Belfast is where the RMS Titanic was built. If you're asking why a city would be proud of building the most famous ill-fated ship ever, the answer you'll get is this: "She was alright when she left Belfast." As city officials reminded us, it was human error that sank Titanic, not poor craftsmanship.
The museum does a really good job bringing the Titanic to life. I had no idea, for example, that if the staff on iceberg watch hadn't been so busy sending telegrams for rich passengers to earn some extra money, they would've heard the 80—that's 80—incoming iceberg warnings.
The museum's walk-up price is £14.75  ($24), but if you buy your ticket in advance on their website you'll save 5%. For more information, visit TitanicBelfast.com.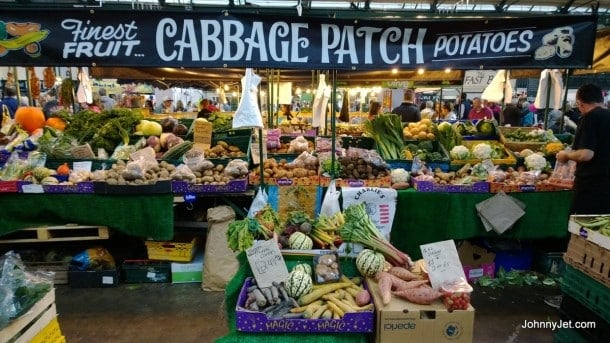 2. St. George's Market
There has been a Friday market on this site since 1604! The present St. George's Market (12-20 East Bridge Street) was built in 1890 and is one of Belfast's oldest attractions. We just happened to stumble upon it walking a few blocks after attending Sunday Mass. The market is a popular place with locals and tourists alike as its vendors sell fresh produce, arts and crafts and there's live music. It's open Friday (6am-2pm), Saturday (9am-3pm) and Sunday (10am-4pm. For more information, visit Visit-belfast.com/st-georges-market.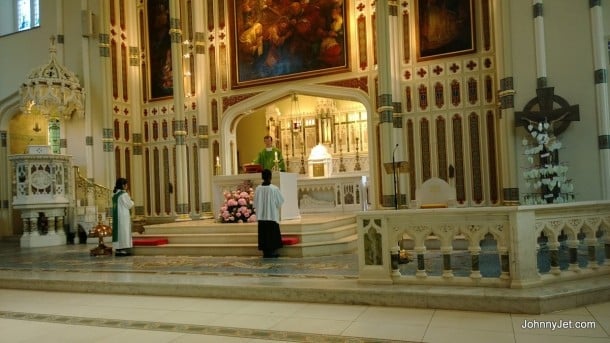 3. Mass at St. Malachy's or another local church
If you are religious in any way, it's always interesting to go to mass in another country. You get a real sense of place and get to be a part of something that's familiar yet very different.
Natalie and I found St. Malachy's just by asking our hotel concierge if there were any Catholic churches nearby. St. Malachy's was about five blocks away from our hotel (The Fitzwilliam) on Alfred Street. Built in 1844, the Elizabethan-Gothic-style church is beautiful on the inside and its ceiling is modeled after that of Saint Abbey's Cathedral in London. The first line in the priest's homily was about welcoming visitors, which was very apropos. Good to know: Sunday Mass lasted 43 minutes but daily mass is only 20 minutes. There's no music except during the Saturday evening mass.
4. High tea at The Merchant
One of Natalie's favorite things to do is have afternoon tea. Since it was her birthday, I decided to take her to tea at the best place in town: The Merchant Hotel. All afternoon teas are served in the traditional manner, which includes a selection of finger sandwiches: cucumber and mint, roast ham and mustard, chicken and rocket (arugula) and smoked salmon. There was also a selection of delicate pastries and scones with clotted cream—and of course, an extensive tea menu.
Afternoon tea is served daily at The Merchant from 12-4:30pm. But I recommend going on Fridays, Saturdays and Sundays when there's a live pianist. Prices per person: Sunday – Friday: £19.50 ($31) and Saturday: £26.50 ($42). For more information, visit Themerchanthotel.com.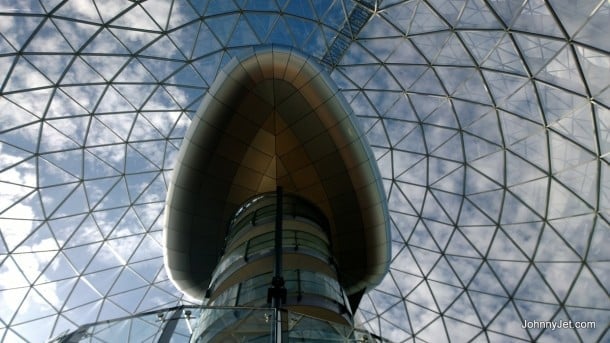 5. Victoria Square lookout
If you want a bird's-eye view of Belfast you don't have to go far, or even pay a fee. Just ride the elevator (or take the stairs) to the top of the Victoria Square dome, which has panoramic views of the city. Victoria Square is billed as the number one shopping destination in Belfast. There are four levels of shops including a House of Fraser department store. There's also a movie theatre complex.
6. Shopping
Most of the shops in Belfast are close to each other. The main shopping complex is (again) Victoria Square but if you aren't into malls, just walk the streets surrounding it. You'll find everything from high-end shops to family-owned businesses, designer boutiques and markets. There's even a Marks & Spencer and an Apple store.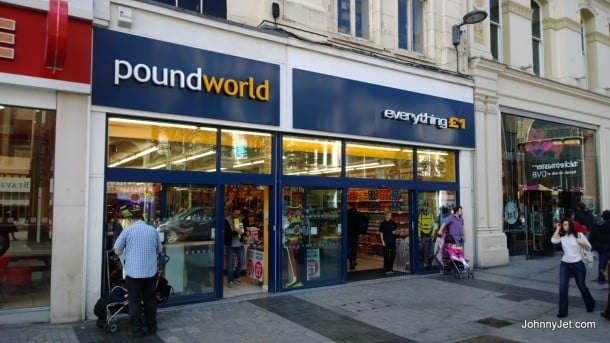 7. PoundWorld
My favorite shop in Belfast besides Tesco (where I can get West Indian hot sauce for $2) is PoundWorld. I usually stay away from dollar stores since they tend to be filled with cheap stuff, but this place was loaded with some surprising brand names selling for a pound or less. If there's anything you forgot to pack, chances are you can find it at PoundWorld—and there were two locations in the city center.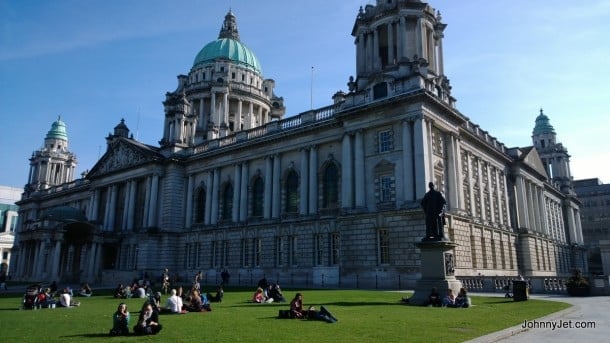 8. Belfast City Hall
The heart of Belfast is their City Hall, which opened on August 1, 1906. It's located in the center of town at Donegall Square and while we were there, there always seemed to be something going on. Monday through Saturday, they offer free public tours, but it's also just a great place to walk around outside or have a picnic on your own. For more information, visit Visit-belfast.com.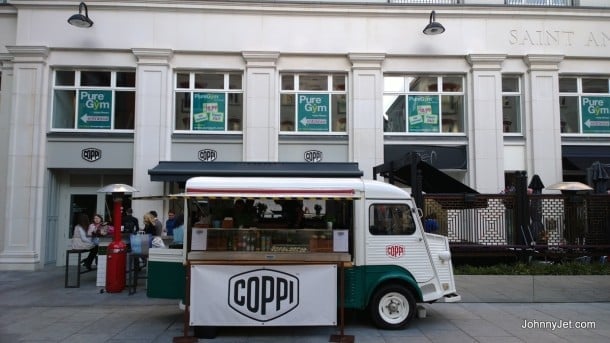 9. Cathedral Quarter
Belfast's Cathedral Quarter is a particularly lively area of the city where they have fantastic pubs and restaurants. In good weather, there are festivals and events in its beautiful public spaces, including Custom House Square (Belfast's largest outdoor venue), Cotton Court, Writer's Square, Cathedral Gardens and Saint Anne's Square. We ate at Coppi, which we absolutely loved.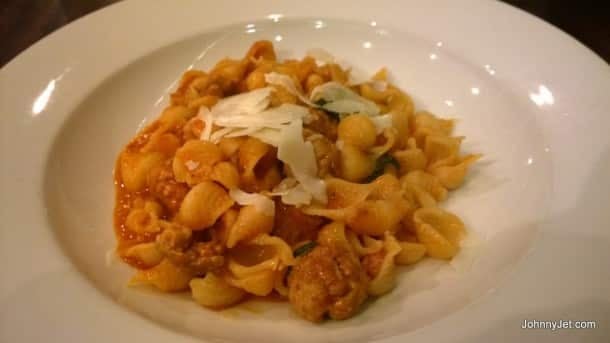 10. Dinner at Coppi
As this story began, our friend Raymond McArdle highly recommended Coppi restaurant. He and a few other locals told us it's the city's best restaurant and that we would never get in on a Saturday night unless we went really early or late. Since we were jetlagged, that's exactly what we did. We got a 5:30pm reservation at this casual, Italian-inspired restaurant. It's situated in St Anne's Square, which is in the Cathedral Quarter. The staff was friendly and quick and the food was delicious and reasonably priced. We started with the chargrilled peach, Parma ham, toasted sourdough and agrodolce bruschetta (£6.50/$10). Then I had the spiced pork & fennel meatballs, conchiglie pasta and parmesan (£9.95/$16) and Natalie had the mushroom ravioli with spinach, broad beans and crispy sage (£9.50/$16).
11. Fitzwilliam Hotel
I know I said '10 Things to Do in Belfast,' but I figured you might want to know where we stayed. The tourism board arranged for our hotel and they put us up in one of the city's finest—the Fitzwilliam Hotel (1-3 Great Victoria Street). The property has a sister property in Dublin and both are part of the Preferred Hotels consortium. There are 130 elegantly designed guestrooms spread out through nine floors. (I'd never before seen a hotel that had full length mirrors on every door in the hallway. Supposedly they coat them with a layer of baby oil to make for quick cleaning.)
Each room has a 26" LCD TV, CD players with MP3/iPod connections and free Wi-Fi. The bathrooms have little shelf space and come with a separate bath and sunflower showerhead and an anti-mist mirror which is great for shaving. Rates include breakfast (I had the Full Irish Breakfast, which comes complete with blood and white sausage). The best part: The location. The Fitzwilliam Hotel is ideally situated to walk to all 10 of the things I recommend above.
Good to know