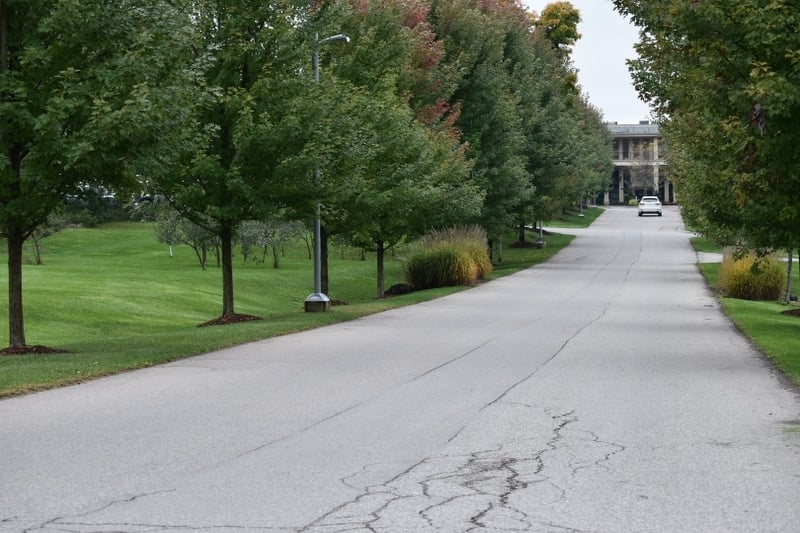 Hockley Valley Resort is located just 37 miles (45 minutes) from Toronto Pearson International Airport (YYZ), making it an easy drive from a world class airport. Translation: That means there's no need to spend extra time or money getting an airport hotel on either side of your trip.
Here are 10 reasons to stay at the Hockley Valley Resort:
1. The history
The history of the resort is fascinating. Nancy and Mario Adamo purchased the then-dilapidated property in 1985 for $1 million. They transformed not only the hotel's 28 rooms and the property but they added 76 more rooms, a ski lift to attract winter guests, a golf course, fine dining, banquet space and more. This couple not only revitalized a resort but the whole area, so it's naturally a local favorite.
2. Proximity
I mentioned above that the resort is just 37 miles from Toronto Pearson International Airport making it an easy drive. Once on property, you'll feel like you're a world away from Toronto. The scenic winding roads will make you forget that you're just 45 minutes away from life in the big city.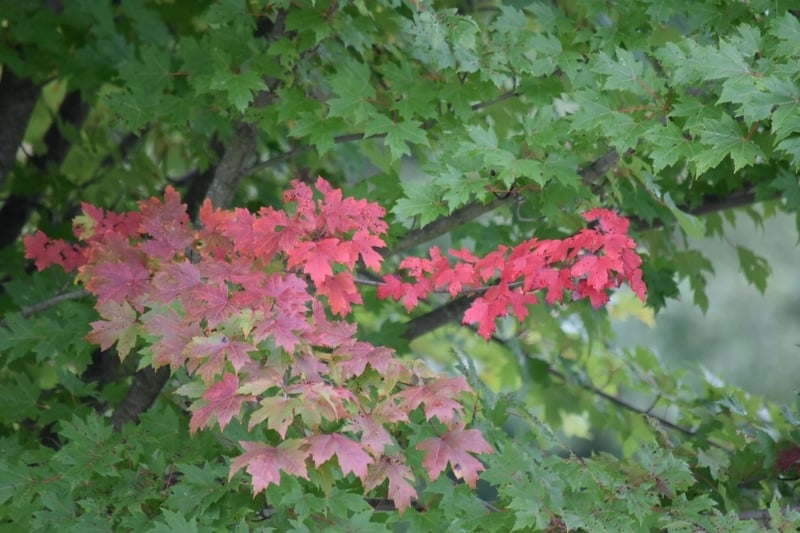 3. The smell of the country
I don't know if they light fires all year round but the moment I stepped out of the car, I smelled burning wood, just like you do when you're at a ski lodge in the middle of the winter. The fire transported me to when I was just a little lad growing up in Connecticut, when my dad would light fires in our fireplace on cold winter days.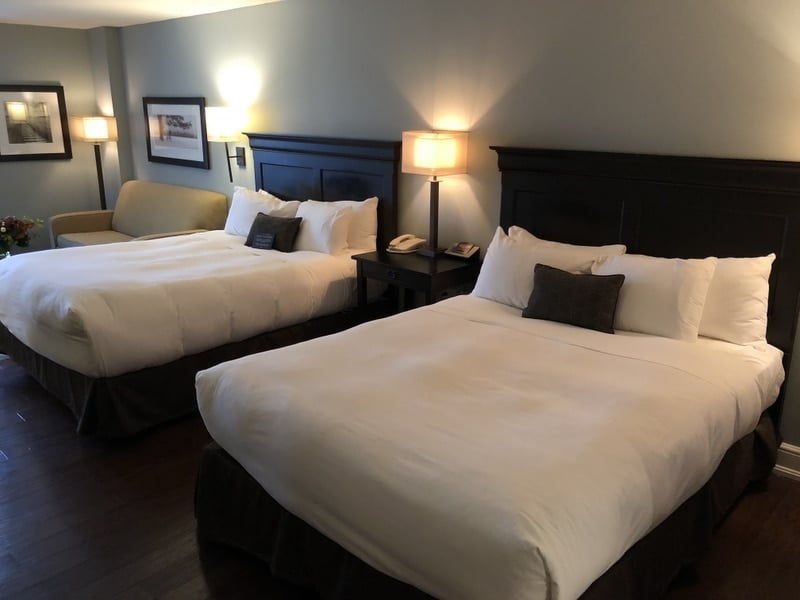 4. Modern design
To be honest, I wasn't expecting much of the resort since I had never even heard of it or the surrounding area it's in. But I was pleasantly surprised when I walked through the lobby to see the modern design and then the comfortable clean rooms.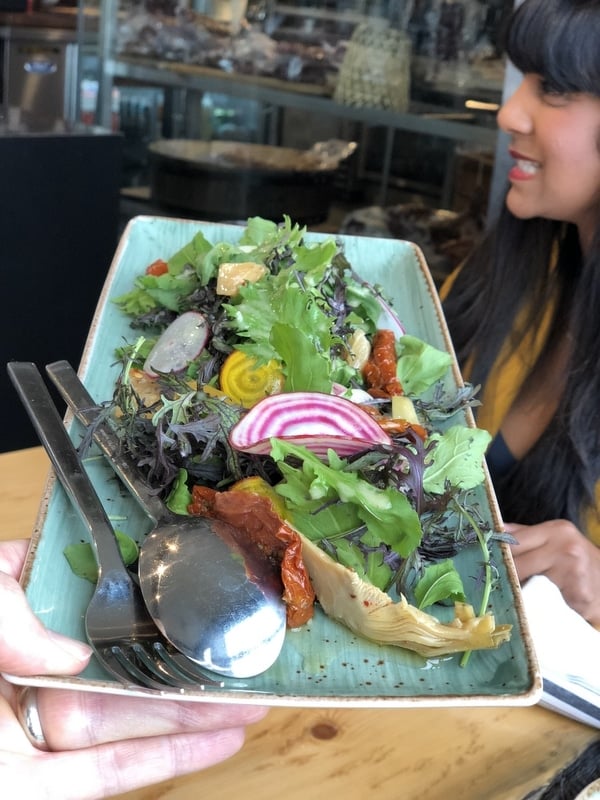 5. Food
The resort has four places to eat but the main restaurant is named Cabin, in honor of the first structure built on property in 1865. The 2,600 square foot restaurant combines rustic and modern décor elements, including reclaimed hardwood floors, wooden beams from an old barn, and a 16-foot steel and glass chandelier. The head chef is Iniyan Vijay who has been there for five years and really follows their farm-to-table philosophy. Most of the ingredients come from the resort's two-acre fruit and vegetable garden, seasonal preserves, and fare from local farmers and suppliers. Chef Iniyan is a friendly, welcoming chef who goes the extra mile for picky eaters (like me!) and those with food allergies, like my two-year old son Jack who has an egg allergy. He had his staff make gnocchi without eggs, just for him, which was beyond impressive and considerate.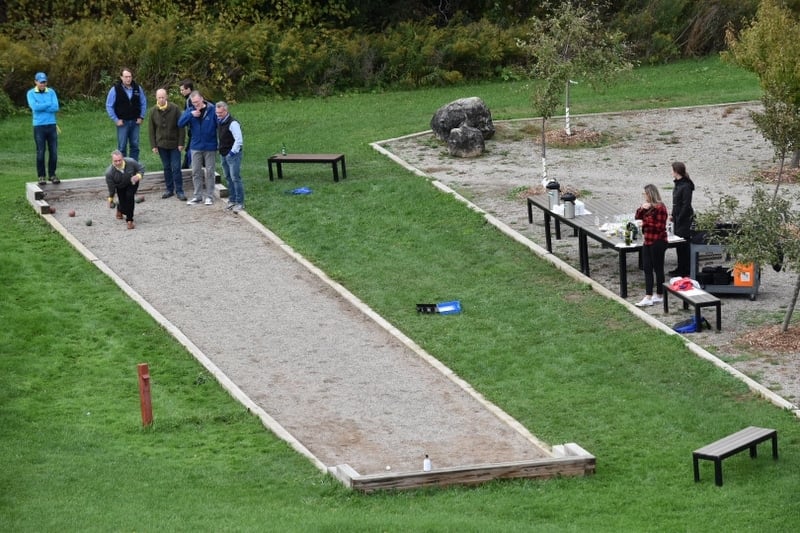 6. Conferences, weddings and banquets
When we drove down the resort's long, tree-lined driveway and pulled into one of the two parking lots, I was shocked I couldn't find a vacant spot. I noticed others parking outside of the painted lines so I did too (the staff at the front desk later told me it was fine since a large conference was going on). It turns out they have multiple meeting/banquet rooms with over 10,000 square feet of space. A number of employees and locals told me they sometimes have three to four weddings a day on weekends. That's mind blowing but it's a testament to how beautiful the resort is. Here's a PDF of the floor space.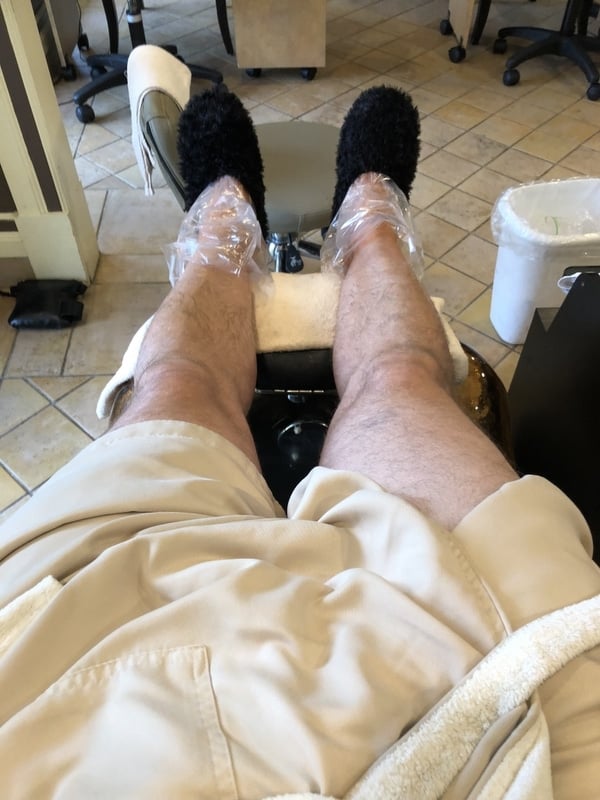 7. Spa
You can't have a successful wedding venue without a top-notch spa so it's not surprising that the resort has a popular one. I had a head, hands and feet massage ($99 for 50 minutes). I don't even remember it because I fell asleep after a long day of chasing a two-year-old around but the promotional material describes it as "a massage that begins with a fantastic scalp massage including the neck and shoulders to release tension, followed by a hand and arm massage. We end with a peppermint foot scrub and foot and leg massage using warm stones. A great way to melt all your tension away." I do remember it was relaxing and that my therapist began with the foot massage and ended with the head.
Afterwards, I had a pedicure on steroids ($99 for 60 minutes) which I have never seen, heard of or obviously had. But my feet feel nice and smooth and alive. Guests can pretty much get any service done from hair removal to couples massages and everything in between. Here's a look at the extensive spa menu.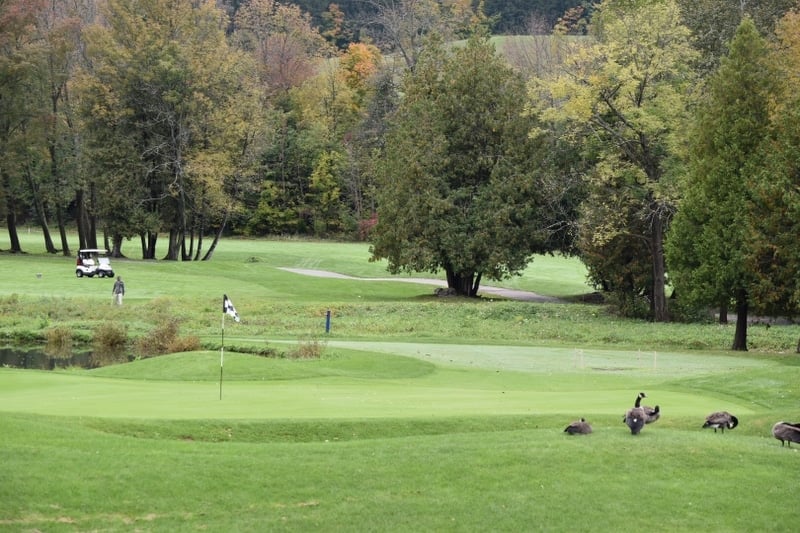 8. Golf, pool and bocce
Another reason why the resort is so successful at attracting groups from around the world is that they have an 18-hole championship golf course, designed by renowned Canadian golf course architect Thomas McBroom. The course boasts some of the most breathtaking vistas in southern Ontario. It's open to the public with rounds beginning at $60. You can make tee-times online.
You can tell the owners are Italian because there's also a widely-used bocce court that my father would appreciate. The night I was there, it looked like they had a corporate event with a bar set up on the side. Not a bad way to spend an evening with colleagues!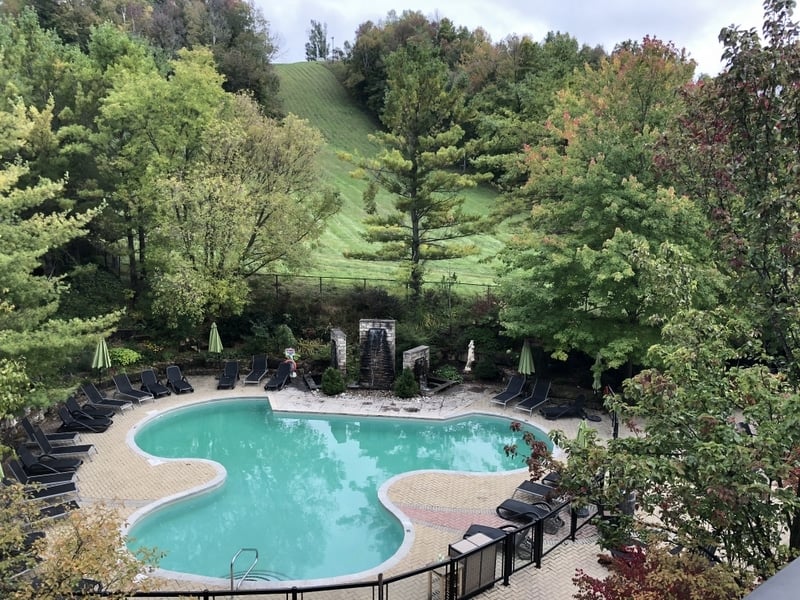 9. Ski/snowboard and pool
I would love to go back in the winter to try the skiing since it looks like the perfect place to teach Jack (and Natalie) how to ski or snowboard. They offer day and night skiing as well as rentals and lessons. Lift tickets begin at $35. Here's more info. And since it's Canada, the outdoor pool can only be enjoyed for a small part of the year but one of the two days we were there, it was 71F and it was October. The next day was in the 50s but the pool was open!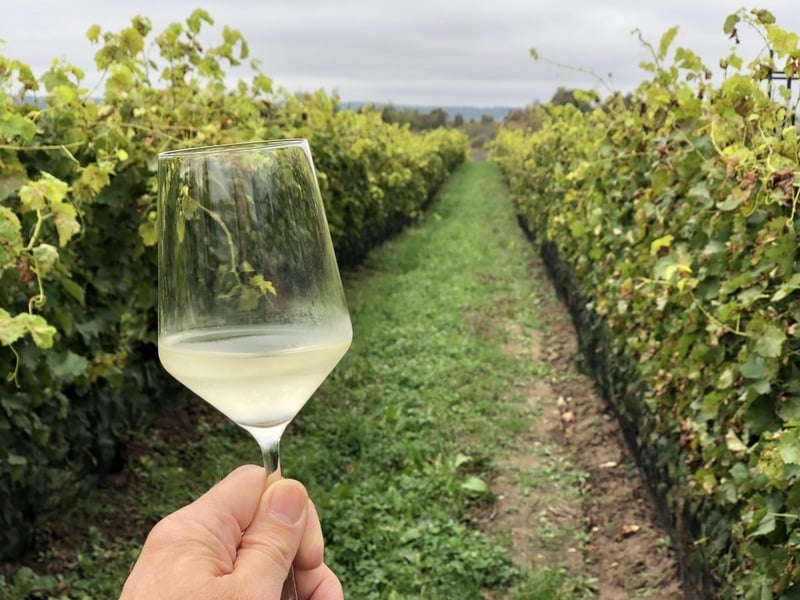 10. Adamo Estates Winery
Just two minutes up the road by car is the resort owner's Adamo Estates Winery. On weekends and for special events, the Hockley Valley Resort offers a free shuttle for the three-minute drive. The 25-acre vineyard has 23,000 vines and includes a 20,000 square foot facility for production, wine tastings and retail sales. Tastings are offered daily and no reservations are required. Public tours are available Saturdays and Sundays at 12pm and 3pm. Single tastes start at just $3.
Afterwards, be sure to dine at the Paddock Café, which has stunning views of the vineyard and offers farm to table food. Their specialties are salumi and cheese (cured and aged on site), pastas and coffees.
As you can see, there are a lot of reasons to stay at and love Hockley Valley Resort and keep in mind that all the prices listed above are in Canadian dollars so everything (at press time) is 23% off of the U.S. Dollar. Check www.XE.com for current exchange rates.