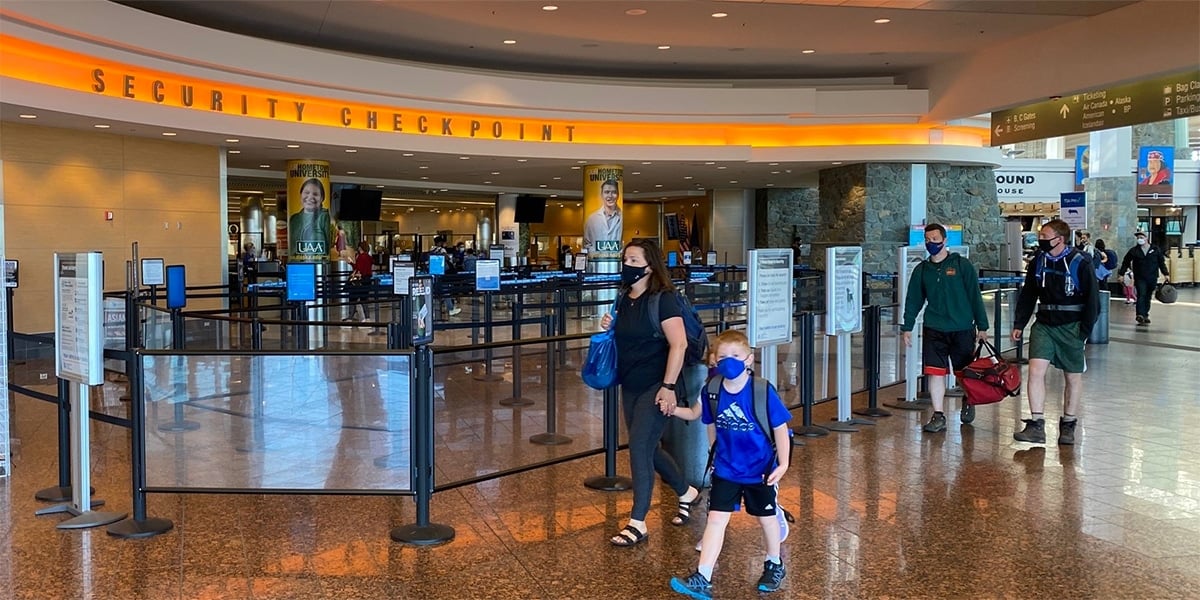 One silver lining where the pandemic is concerned is that has forced companies to either speed up their plans to work remotely or forced them to get with the 21st century. This includes the United States government.
One of the best things to happen to international travelers is the introduction of Global Entry. The program, created by the U.S. Customs and Border Protection (CBP) service in 2008, allows pre-approved, low-risk travelers to receive expedited clearance upon arrival into the United States so you can clear customs/immigration within minutes instead of, sometimes, hours. Seriously, I can go from the plane to the curb in five minutes so it's well worth the $100 for five years.
RELATED: How To Get CLEAR For Cheap
However, one of the big pain points with the program is that it has gotten so popular that scheduling an interview to renew your membership could take months. And I know a lot of people, myself included, who would travel to different cities where appointments opened up.
Well, that might be a thing of the past or at least for the near future because the CBP "has launched a remote interview pilot for renewing Trusted Traveler Program (TTP) members. This pilot enables eligible TTP members to complete enrollment renewal interviews with a CBP Officer through video teleconferencing, while ensuring that the remote interview process maintains high security and privacy standards. Some renewing Global Entry members who are conditionally approved are eligible to participate in the pilot."
What I love about Global Entry is that it only costs $100 for five years and includes TSA PreCheck, which is normally $85 for five years. So for an extra $15, you can speed through immigration when returning from international trips. What's even better is that certain premium credit cards will cover your membership so make sure you pay for it using one of these cards.
If you travel to Canada often like me, then you will want to get NEXUS, since it includes both Global Entry and TSA PreCheck, and only costs $50 for five years. The bad news is that you have to do an interview where there's both American and Canadian agents working like Toronto or one of the border entry points. However, according to the CBP press release, remote interviews could be coming soon: "Renewing NEXUS, FAST and SENTRI members will be integrated into the pilot over the next several weeks through a phased approach."
Keep in mind: "First-time TTP applicant are not yet eligible to participate."
RELATED: How to Get TSA PreCheck & Global Entry Access for Free
To be eligible for the remote interview pilot, TTP members must:
Be conditionally approved for a TTP renewal;
Be at least 18 years of age;
Have a photo on file with CBP that was taken (1) within the past 10 years, and (2) after the applicant was 14 years of age; and
Have previously submitted fingerprints to CBP.
To schedule a remote interview, eligible applicants may log into their TTP dashboard and select the "Scheduling Your Remote Interview" link. CBP recommends that applicants verify their e-mail address of record by using the "Edit Profile" link prior to scheduling a remote interview. Doing so will ensure that the applicant receives appointment details and reminders.
CBP will use Zoom for government videoconferencing software to conduct the remote interviews. Applicants should ensure that their computer, tablet, or smartphone has a working microphone and camera, and that their device is capable of running the Zoom platform prior to scheduling their interview appointment.
Applicants who schedule remote interviews will be able to access a virtual waiting room up to 15 minutes prior to their scheduled interview time through their TTP dashboard or the CBP OneTM Mobile Application, available for free in the Apple App Store and Google Play. Interviews will take approximately 15 minutes. Applicants should be prepared to show the following documents during their remote interview:
A valid passport. Applicants should bring all of their current passports to the interview so the information can be added to their file.
Documents providing proof of residency. Such proof may include a driver's license, mortgage statement, rental payment statement, or utility bill that features the applicant's current home address.
A permanent residence card (if applicable).
Here's the official press release.