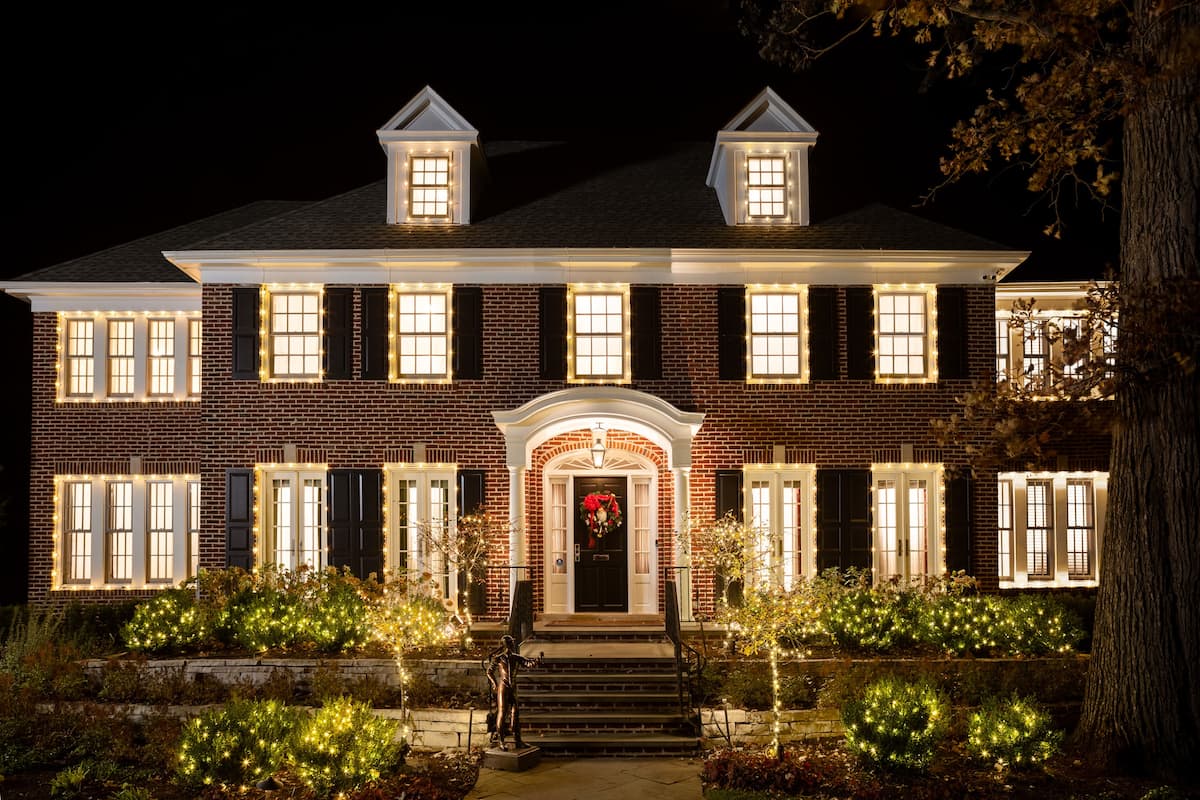 If you're a fan of the 1990 Christmas classic Home Alone, starring Macaulay Culkin, Catherine O'Hara and Joe Pesci (just to name a few) then you'll love this: For the first time ever, the famous house is going to be available to the public for an overnight stay.
AirBnb and Disney+, two companies that know how to generate free publicity are going to hit it out of the park with this promotion as they're renting the McCallister's house for one night on December 12th.
They're adamant on not calling it a contest (I'm sure for legal reasons and they don't want to be responsible for travel) but it's practically free at just $25 for the night.
The two-bedroom, one and a half bath house will be available for four guests but you won't be home alone in the Chicago suburb of Winnetka. That's because the evening is being hosted by Kevin's big brother Buzz and a member of his security team will be there … just to ensure there are no shenanigans or in case any wet bandits showing up.
Here's how Buzz (read: Disney+'s marketing team) describes the promotion: "It's a holiday wish come true: a cozy holiday scene with twinkling lights and a perfectly trimmed tree awaits you at the McCallister "castle" (oh, and so does my pet tarantula – mind watching him for me?), now bookable for the very first time.
This holiday season, we're playing by my little bro's rules, so feel free to eat junk food, watch rubbish on TV, borrow my dad's aftershave and choose your own adventure with a legendary battle plan as a guide. Just stay out of my room, okay?
After you've worked up an appetite, you can feast on all the comfort food your hearts desire, including plenty of Chicago's finest pizza and a candlelit dinner of microwavable Kraft Macaroni & Cheese.
Then, when you're ready to wind down, you can enjoy a viewing of the film franchise's newest holiday adventure, Home Sweet Home Alone, on Disney+."
Booking opens December 7 at 11:00 a.m. P.S.T. (1 p.m. C.T.) and you can bet there's going to be a lot of competition so you better be ready to click.
As Buzz writes on the site's listing, "My childhood home is tucked away on a picturesque street in the suburbs of Chicago – once referred to by some (read: me) as the most boring street in the United States of America. Despite past encounters with crooks and folklore about Old Man Marley, it's about as friendly as a neighborhood can be."
Fortunately, I've been on the street many times since my cousin lived just down the road. I'm not sure how friendly the neighbors will be with all this publicity but one this is for sure: If it's snowing, you're in for a real treat.