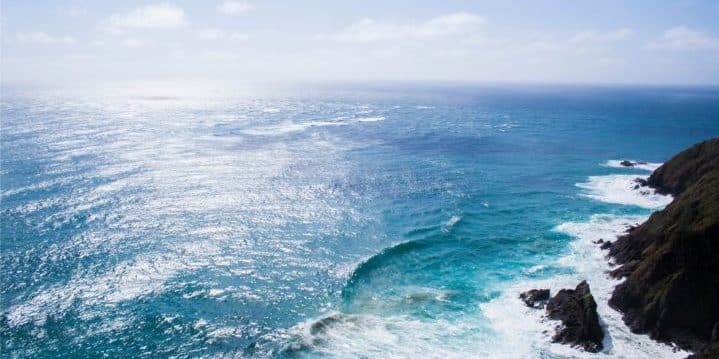 I love cruising. Before I stepped foot on my first cruise in the mid-1990s, I thought I'd hate it. I even told people that cruising wasn't for me, a feeling that was based in my fears of being trapped at sea and feeling sick in a small cabin. But after that first sailing (on an old Carnival ship), I quickly fell in love. Since then, I've been on dozens of cruises of all shapes and sizes, and I've loved all of them, including my European river cruises.
When COVID-19 began to make headlines earlier this year, the cruise industry was hit particularly hard, and very publicly. In April, I wrote a post asking people if they would go on a cruise in 2020. Most said no, but there were still a good number that surprisingly said yes.
Fortunately, the CDC issued a "No Sail Order" that applied to all U.S. ports, and many other countries have also banned cruising. As the CDC wrote in its official announcement: "The Centers for Disease Control and Prevention (CDC) announced today the extension of a No Sail Order for cruise ships through September 30, 2020. This order continues to suspend passenger operations on cruise ships with the capacity to carry at least 250 passengers in waters subject to U.S. jurisdiction."
You can bet the house that the CDC's No Sail Order (and others) will all be extended until there's a vaccine or treatment for COVID-19, and that was the case before yesterday's bombshell news that two ships in different parts of the world that foolishly restarted sailing now have infected crew and passengers. And it turns out they're not even the only two ships to report cases…
The ships that have reported new cases
The first ship to report a coronavirus outbreak was Hurtigruten's MS Roald Amundsen. I've sailed with Hurtigruten before, from Bergen all the way up to the Arctic Circle (I wrote more here). It's a wonderful company, but it made a mistake rushing back to business, and I think it's going to cost not just the company but the whole cruise industry (with the exception of river cruises).
Following the news, Hurtigruten has just temporarily suspended "all expedition sailings on MS Roald Amundsen, MS Fridtjof Nansen and MS Spitsbergen until further notice. 36 crew members and several guests have tested positive for COVID-19 in the outbreak on board the expedition cruise ship MS Roald Amundsen." Later in the press release, the company says that it is "as of Monday in the process of reaching out to and informing guests booked on the now cancelled voyages. The decision has no impact on Hurtigruten's coastal Norway operations."
In this BBC story about the MS Roald Amundsen fiasco, the Paul Gauguin, operated by Ponant, is identified as the other ship that's seen new COVID-19 cases, in French Polynesia. Per the story, "A crew member on a ship in the Pacific tested positive for the virus on Sunday. The Paul Gauguin was forced to suspend its journey when the case was detected by the ship's doctor, local media report. Passengers were told to stay in their cabins as the ship turned back to Papeete on the island of Tahiti, where all on board are being tested. Ahead of resuming its operations, Ponant, the company that runs the Paul Gauguin, had reassured customers in a blog post that it had strict regulations in place that 'go further than the international standards for the sector.'"
Meanwhile, here's a press release Ponant put out before the ill-fated cruise. This was the first cruise back, and in just a few days someone tested positive. So much for the 100% guarantee. From the "Sailing with peace of mind" section:
"As a prerequisite for the resumption of activity, PONANT (the parent owner of Paul Gauguin) has put in place a series of regulations, applied aboard the Paul Gauguin; measures which go further than the international standards for the sector. For peace of mind during your cruise, health checks are carried out on 100% of the people aboard the ship (guests and crew) and filtering and decontamination procedures are put in place during boarding, with an entirely redesigned customer journey for before, during and after the cruise. As long as no cases of Covid-19 are detected in French Polynesia, and providing the local regulations do not require a PCR test before entering the territory, the results of a PCR test will not be required on boarding for residents and visitors spending more than 14 days in the territory. Automatic temperature measuring stations have been located in strategic areas, meaning that temperatures will be checked many times each day."
In writing about these two ships, Travel Industry Today shares that two additional cruise lines have also reported new positive tests. From the story:
"Last week, 10 crew members on AIDA Cruises' AIDAblu and AIDAmar learned they tested positive for COVID-19 after boarding in Rostok, Germany, on July 22. The infected crew members were taken off the two ships after receiving positive results, and the remaining crew members were secluded on board waiting for another round of test results, Roger Frizzell, spokesperson for Carnival Corp., parent to AIDA Cruises, told USA TODAY. 'The crew on board these two ships have already tested negative twice, so the additional testing is purely precautionary,' Frizzell explained. The 10 positive cases were not related to onboard activities — the crew was tested prior to boarding and received the positive results while isolated on board."
And then, "Italian media reports three crew members on Costa Favolosa and Costa Deliziosa have also tested positive for coronavirus. The ships are moored in port at Civitavecchia, with crew, but no passengers, on board."
My take
If more passengers test positive, then these sailings represent everyone's greatest fears coming true (or at least one of mine): the experience of being stuck on a ship with sick people and not being allowed off. It's just crazy to think these two companies were so irresponsible.
I get it. We all want the world to get back to pre-COVID-19 days. But that's just not going to happen unless there's a vaccine, a treatment, or at the very least much better testing ability. For now, we (and the cruise industry) will just have to wait for the medical experts to find a cure or treatment. Do you agree? Would you go on a cruise right now?
---
Have your own tip? Email it to whitney@johnnyjet.com!
Want to see more tips? Click here for all 1,766!
Want even more travel tips? Sign up here for the Daily Travel Tip newsletter! Enter your email address and check "Daily Travel Tip" to receive Johnny's best tips in your inbox each day!
If you already subscribe to our weekly newsletter, you can sign up on the same page. Just fill in your email and check "Daily Travel Tip" on the same page. You'll receive an email with a link to update your JohnnyJet.com preferences. On that page, just click the Daily Travel Tip box and Update Profile.