If Oakland is the new Brooklyn, and San Francisco's closest neighbor, then it has to have a good food scene, right? Right. The list of culinary options in Oakland is long and diverse, with heavy doses of innovative and modern options just like the city it shares the Bay with—only the slightest bit cheaper. Here are a few spots to check out from my recent few days there: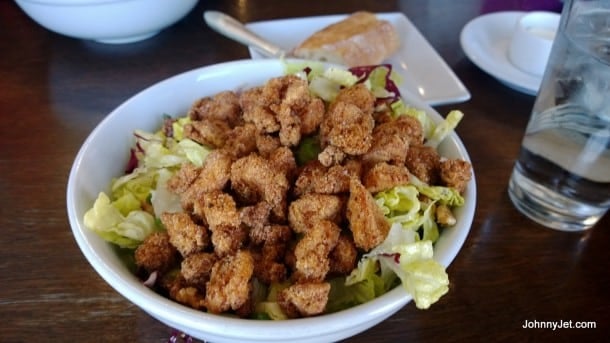 Southie
Southie (6311 College Avenue; 510-654-0100) is a sandwich shop by day and a small bites restaurant by night. It's located in the heart of Oakland's Rockridge district (it borders Berkeley). I went for lunch and had their fried chicken salad ($12) which is made with romaine, radicchio, fuji apples, celery, toasted walnuts, scallions, point reyes blue cheese, and apple cider vinaigrette. Southie is open Monday-Saturday 9 am-9 pm and Sunday 9 am-3 pm.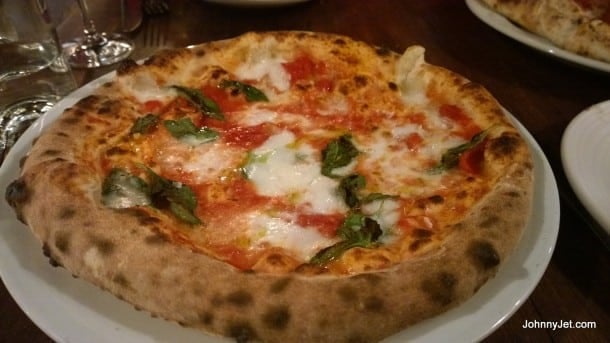 A16
You might be scratching your head and thinking, A16? Isn't that the popular Italian restaurant in San Francisco? It is but they've opened one up in Oakland (5356 College Avenue; 510.768.8003) and they serve all the same delicious foods that they do in the San Fran location. Their pizza might be the closest thing to Italy's that you'll find in the U.S.
Tribune Tavern
This restaurant is in Oakland's most famous building…the Tribune Tower. You don't want to miss brunch at Tribune Tavern (401 13th Street; 510-452-8742) on the weekends since this is the latest venture from Chris Pastena of Chop Bar and Lungomare. A century ago, the Oakland Tribune used the tower's ground floor as its "local room," where reporters from different departments worked side by side and shared tips on the news of the day. The Tribune Tavern now carries on as a place for people to mingle over happy hour drinks, lunch meetings or dinner.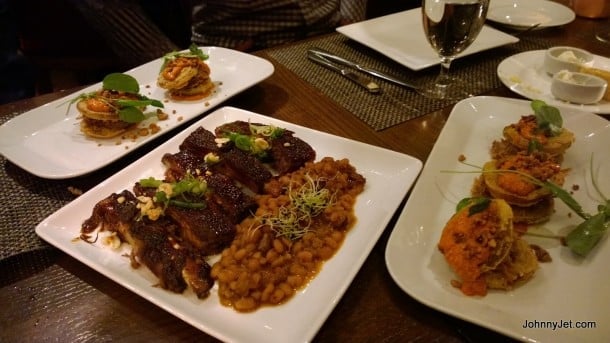 Pican
Jonesing for a taste of the South? Then make a reservation at Pican (2295 Broadway at 23rd Street; 510-834-1000), which is a sophisticated, vibrant restaurant serving rich California flavors. When the Golden State Warriors are in town, don't be surprised to see them eating here between games.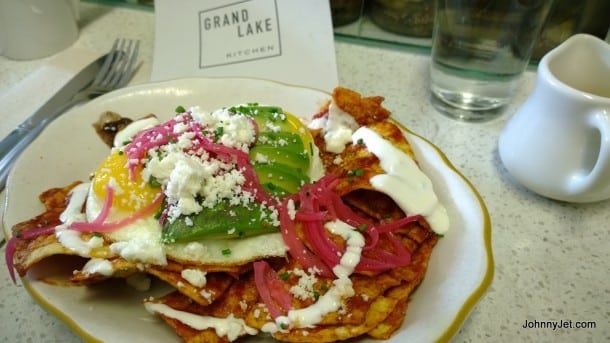 Grand Lake Kitchen
One of my favorite meals of the whole trip was brunch at Grand Lake Kitchen (575 Grand Avenue; 510-922-9582). It's a newcomer to Oakland's Grand Lake neighborhood and this mom-and-pop shop serves delicious brunch, dinner and deli options. I had the French toast ($10) while Natalie had the Chilaquiles ($10).
Haven
I had dinner at Haven (44 Webster Street; 510-663-4440) with a few friends. It's located in Jack London Square and is the third restaurant from the Daniel Patterson Group. It features technique-driven food including whole animal and vegetable preparations, shareable plates, sweets, and delicious, hand-crafted cocktails.
More on Oakland, the "new Brooklyn":
Where to Stay in Oakland, California
What to Do in Oakland, California