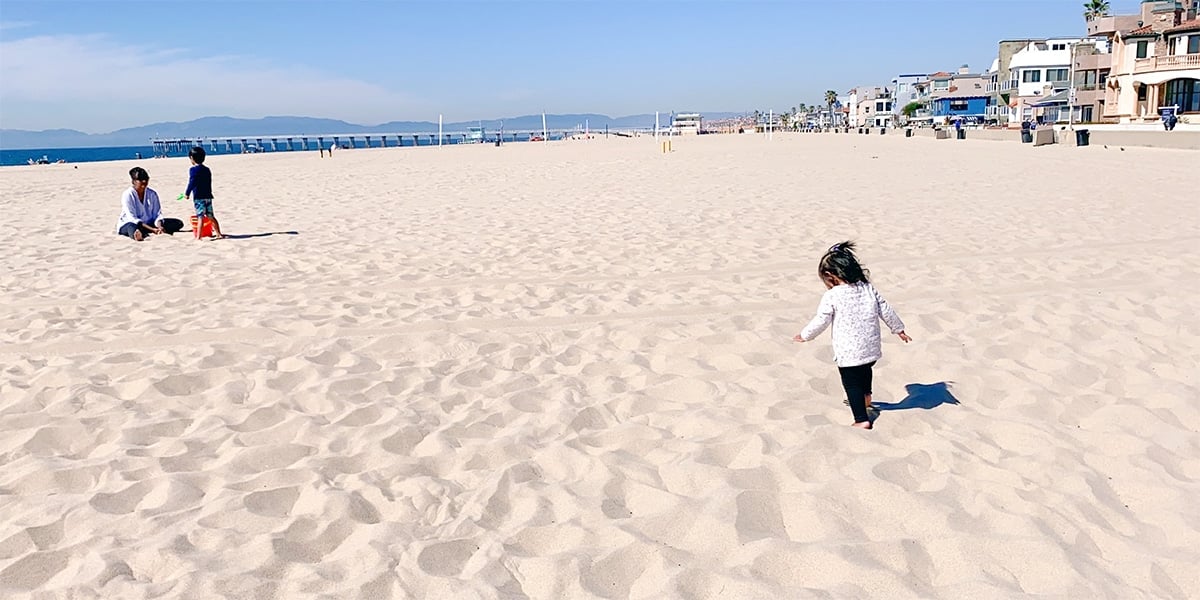 Good morning! Well, I think it's still morning here in Los Angeles. If you subscribe to my Daily Travel Tip, then you already knew about the Southwest Airlines sale with fares starting at $29. It even caught the attention of my brother who doesn't travel very often these days since he now has seven kids. He texted me saying, "can you believe it's only $29 to fly from New York (Connecticut) to Florida for $29 on Southwest?!" He said he was probably going to buy some tickets tomorrow. I told him not to wait because that sale ends tonight at 11:59 p.m. Central Time.
This is good advice for anyone who is thinking of traveling this spring or summer. Fares are crazy low right now and most travel insiders, including me, don't think it's going to last. Almost everyone is predicting a very busy summer since vaccines are working, COVID-19 numbers are dropping and so many people want to either get away or go see loved ones. I'm one of them.
However, since there are a few COVID variants that have doctors worried, there could be another huge spike again since they're not 100% sure that the vaccines will fight these new mutations. If you do buy travel (plane/train tickets, lodging, cruises, car rentals), make sure your purchase is refundable. But again it's best to make reservations now while prices are low and seats are available.
One insider, Steve Glenn, from Executive Travel warns: "You might not be able to find a car to rent later this year. The rental car companies are facing a perfect storm as they try to exit the COVID pandemic. When COVID hit the travel industry a year ago, the car rental companies shed cars to generate cash. Now it appears that as the vaccine is accelerating the car rental companies most probably will not be able to add new inventory to their fleet fast enough to keep up with the demand that is anticipated. Add to this the car manufacturers are having a hard time getting certain parts and they have had to shut down factories, thus presenting the car rental companies an even bigger obstacle. If you are planning to travel this year, please don't assume a car rental will be available when you arrive without a reservation. We have been spoiled and taken for granted that we can always just get up and go." 
That's good to know and something I hadn't even thought about. 

I've done a few interviews recently and one of the questions I seem to get the most is: Will Americans be able to travel to Europe this summer? Each country is different and some you can travel to now if you meet the requirements.
However, I don't think a lot of Americans will make the hop across the pond this year for a few reasons: It's difficult to predict what the entry requirements will be, it's expensive and many lost most of their income (my hand is raised), many families have already made their summer vacation plans and they're staying relatively close to home and finally, it's a hassle/gamble. 
The U.S.A.'s new requirement is for everyone (including US citizens) to show proof of a negative COVID-19 test within the past three days to get on the plane to the USA. First you need to find a clinic and secondly, what if you do test positive? Where will you quarantine and who will pay for it? Here's a detailed article from SkyScanner entitled "When Can I Travel To Europe Again."
So there you have it. If you see a sale, jump on it as long as you can get a refund or a credit without penalty, something most airlines are offering right now. Here's a good post on the airlines that have the most flexible fares from Business Insider. Tied for first are American Airlines, Delta Air Lines, Southwest Airlines, Hawaiian Airlines, JetBlue Airways, and Alaska Airlines. Second: United. Third: Frontier. Fourth: Sun Country. Last: Spirit and Allegiant.
Also keep in mind that if you do travel internationally, face mask and social distancing requirements will most likely still be mandatory and might not be so lenient as some of the U.S. states have been lately.