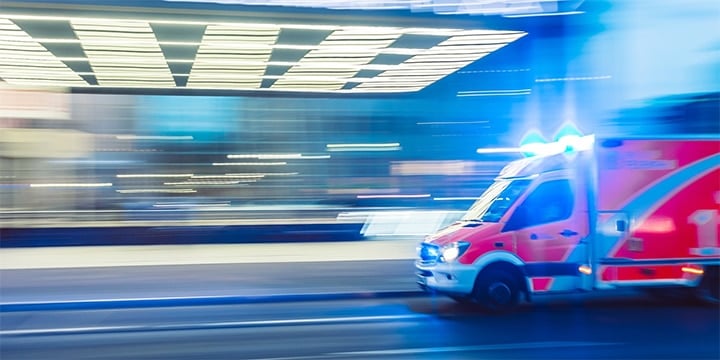 When you travel to a new place, you open yourself and your world to the unexpected. And most of the time, the unexpected parts of a trip include new friends, new perspectives and new memories to cherish. But what about the other kind of unexpected? What happens when you face a real travel emergency?
The travel emergency flowchart
Personally, I never leave home without travel insurance (I have an annual plan with Allianz, for whom I'm an ambassador) so that I know that I'm as prepared as I can be for the worst-case scenario. I also travel with Allianz's free TravelSmart app (available to anyone, policy-holder or not) downloaded on my phone. Among other things, the app includes local emergency numbers (911 equivalents) for locations around the world. In a life-threatening emergency, nothing is more important than knowing the number to call for local emergency services. And remember: In a life-threatening travel emergency, you should call the local emergency number first.
Not all emergencies are the same, of course.  Here are two emergencies my family and I have faced on the road and how we faced them:
Travel emergency #1: In 2010, Natalie lost her passport while we were stopped in Tallinn on a Seabourn cruise. Upon realizing what happened, we reported the issue right away to Seabourn staff on the ship. When Natalie was told she couldn't sail without it, we went to the Canadian embassy, which helped locate the passport and get us on the ship before it departed but it was a harrowing ordeal.
Travel emergency #2: In 2017, our baby son Jack came down with a fever while we were in NYC. We didn't know any doctors in the city, so we reached out to my brother in Connecticut and then Google to locate immediate help. In the end, Google helped us find the amazing Baby Doctor app, which delivered a great doctor within two hours to our hotel room. In the end, Jack had to go to the emergency room. When we returned home, we were able to file a claim with Allianz and had the entire cost of his expensive emergency room visit covered because we were more than 100 miles away from home.
If you don't have travel insurance (and even if you do), the local embassy or consulate in your destination is as good a resource as any when you need help. And the internet, if you have the ability to access it, can point you in the right direction. Beyond that, here's how Allianz suggests handling a travel emergency in a flowchart:

How to contact the local U.S. embassy
The contact information (including phone number) for every U.S. embassy is located on this page. If you need help making a local call (using the right country code, etc.), Country Code can help.
Disclaimer: Johnny Jet works as an ambassador for Allianz Global Assistance (AGA Service Company) and receives financial compensation.
---
For more information about Allianz Global, visit AllianzTravelInsurance.com.