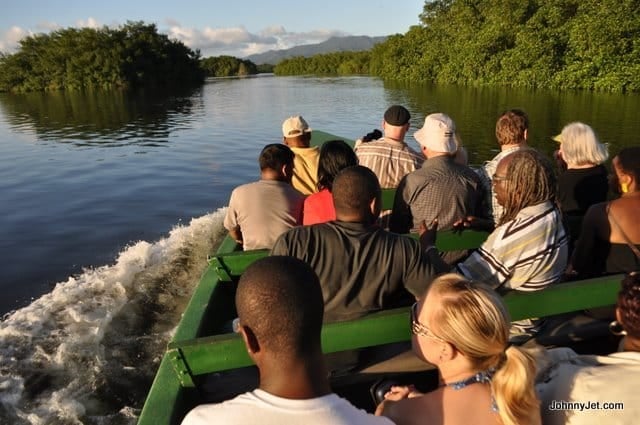 Carnival
The first place we went to was Island People Mas to get a flavor of Carnival. I quickly learned Trinidad is one of the best places in the world to celebrate Carnival and things really start to get exciting about six weeks before (which is when I was there). This year's Carnival takes place on February 20 and 21 and tourists can always participate. In fact, I did it a few years ago in Curacao (here's my video) and it was an incredible time but I hear it doesn't even compare to Trinidad's party. People are so into it here they start reserving their costumes a year ahead of time and places like Island People Mas (their competitor is Tribe) have package deals for both locals and tourists. BTW: When you design and buy your handmade costume you also get to dance with the locals, which also includes the free food and drink. As well as a workout class. Yeah, they don't mess around.
Steelpan
We also learned that Trinidad is the birthplace of steelpan (steel drums), which is believed to be one of the few instruments born in the 20th century and was made because of the abundance of old 55 gallon oil drums laying around (the island has large reserves of oil and gas). The steelpan is the national instrument of Trinidad and Tobago and you can see them in a variety of panyards (here's a list of locations) or at the brand new and beautiful 1,219-seat National Academy for the Performing Arts (Frederick Street and Queen's Park East; 868-625-8519).
Caroni Bird Sanctuary/Wetlands tour
Our next stop was the Caroni Swamp which is considered to be Trinidad's largest mangrove wetland. The drive from the hotel takes about 20 minutes (when there's no traffic) and like much of the trip we hurried up to sit and wait. Don't get there early because there's not a lot around. But once you jump in the single engine boat with a boatload of strangers you should get comfortable because you aren't getting out for at least two hours.
Thebrackish water wetlands span approximately 20 square miles and is home to over 180 bird species; the most famous is the Scarlet Ibis, Trinidad's national bird. Supposedly during the day the birds feed in Venezuela and then return to the island at dusk to roost. It's really something to see as literally thousands upon thousands of red, white and blue birds hover just above the waterline, then fly to this one little section for the night.
Also on the tour we saw four-eyed fish and five snakes just resting in the branches above the water (they wait to prey on the birds at night). There's also Cayman gators but we didn't see any. My advice is to bring binoculars, a zoom camera lens, water, a hat, sunscreen and a happy face. Cost per adult is around $10USD. Children 12 and under are half price.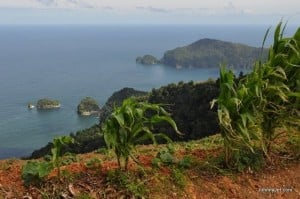 Mt. Saut D' Eau
The following day we took a drive up to Mt. Saut D' Eau, the island's highest mountain range. There's a lookout near the peak around 2,276 feet up. The drive wasn't for the faint of heart or stomach. It's bumpy especially in the back but I was in the front seat and had no problems with motion sickness or fear of heights. I wouldn't do it on your own so get an experienced driver who has a tough off road jeep.  We were in a van so it was a bit sketchy at times. It was interesting to see the temperature change, as well as the area in general, the farms, houses and people. In the old days this was the refuge for the slaves and there's a church up here too.
Other Attractions
There are other attractions on the island but two that I hear are really worth it but I didn't have time to see were:
Angostura Distillery Tour which is the Home of Bitters. I brought a small bottle of Angostura bitters with me since I heard it is known to be used to cure an upset stomach. They can be found behind almost every bar in the world.
RELATED: Johnny Jet's Trip to Trinidad and Tobago | Hyatt Regency Trinidad | Where To Eat In Trinidad | Tobago
Save
Save