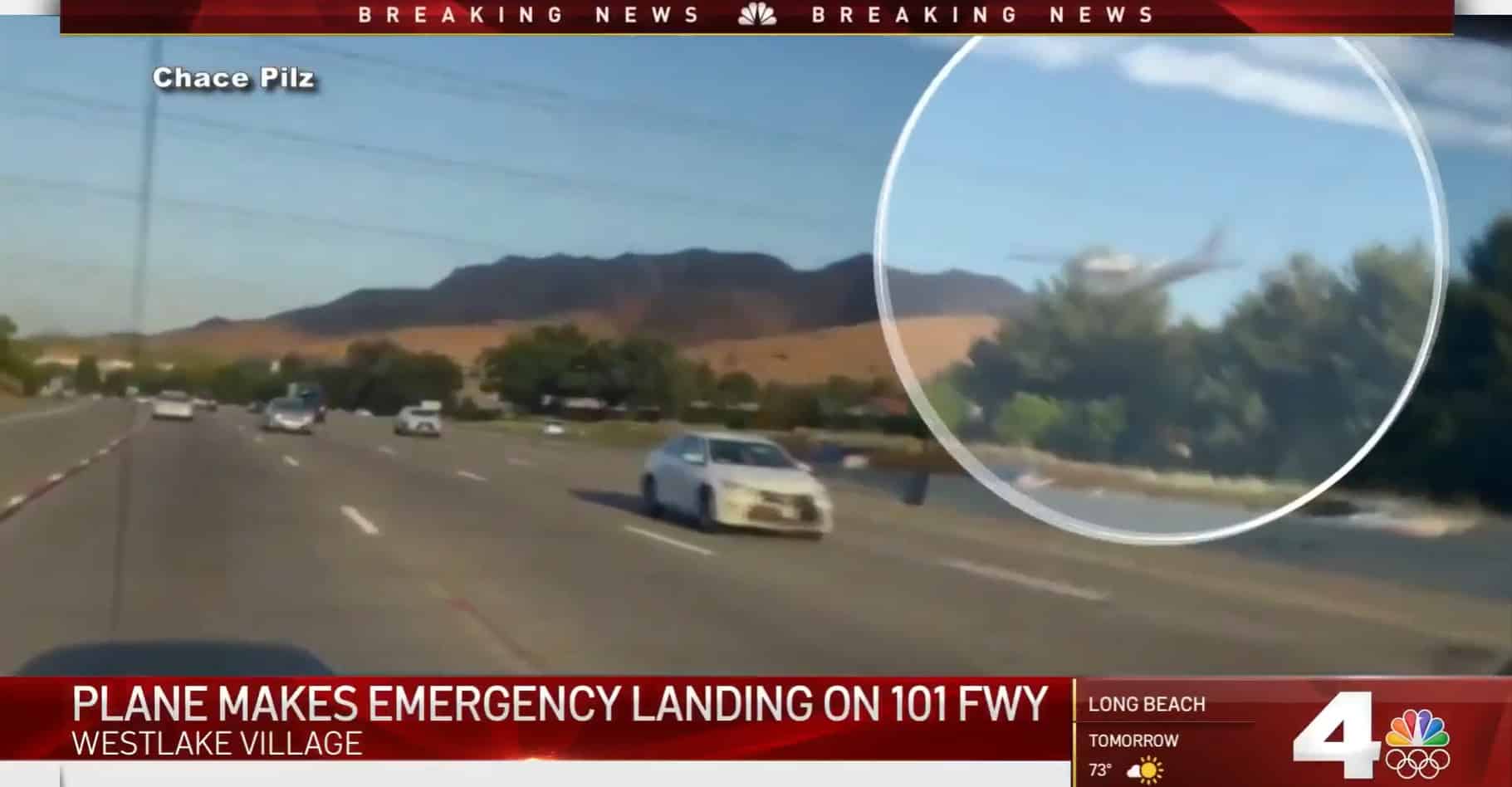 In Los Angeles, you see all kinds of things on the freeway, from movie sets being transported to professional athletes cruising by in their expensive sports cars. But one thing you don't see often is a plane landing. Video below.
Stunned drivers watched as a small plane soared over the 101 Freeway on Memorial Day and landed safely in southbound lanes in Westlake Village. https://t.co/BlVEq81TO0 pic.twitter.com/dylB1OxuO6

— NBC Los Angeles (@NBCLA) June 1, 2021
Shortly before 7pm, a single-engine Cessna plane landed on the 101 Freeway in Agoura Hills about 35 miles north of downtown L.A.
According to CBS LA, "The officer in command was able to land the plane," California Highway Patrol Officer Craig Martin said. "He was able to take over and safely land the plane."
There were two people on board and neither were hurt.
According to the LA Times, "The pilot, Brian Carson, 32, of Laguna Niguel, had radioed to the Van Nuys Airport minutes earlier that an he might need to make an emergency landing in the Calabasas area, but the reason was not immediately clear, according to Officer Weston Haver of the California Highway Patrol. Carson landed the plane without hitting any vehicles, Haver said. Accompanying Carson on the flight was a pilot trainee, Trevor Peterson, 29, of Huntington Beach."
The plane departed from Camarillo Airport and made the emergency landing during rush-hour traffic. Pretty remarkable … and lucky.