If you subscribe to my free weekly newsletter, then you know I'm constantly reminding readers to stay vigilant when traveling and to protect yourself from pickpockets. I've written countless tips including one about the time Rick Steves got pickpocketed in Paris and his advice for preventing it from happening to you. While pickpockets can strike anywhere, Europe is a particular hotspot, especially in the summer months.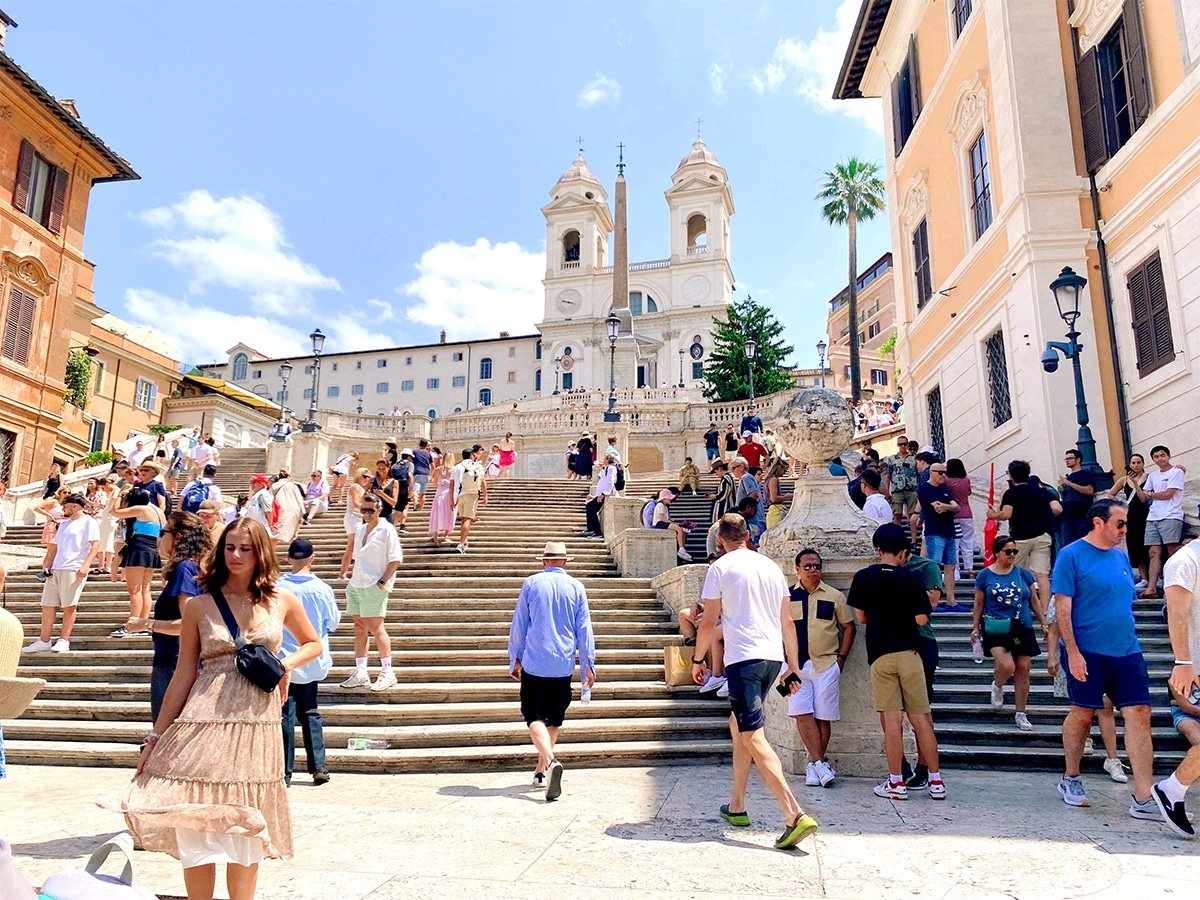 This post contains references to products from one or more of our advertisers. We may receive compensation when you click on links to those products. For an explanation of our Advertising Disclosure, visit this page.
We've also recommended all kind products to help keep you safer and protect your belongings, like an anti-theft RFID crossbody bag, a money belt and Scottevest, the clothing line with multiple hidden pockets. I also recommend scanning the front and back of your credit cards and ID and not carrying them all in one place. Also, set alerts from your financial institutions so that you know anytime a transaction is attempted.
Having your credit cards, money or worse, your passport, lost or stolen on your trip can truly ruin your trip. My wife once lost her passport in Estonia and we almost had to cut our trip short and buy expensive last-minute tickets back to North America but she got really lucky. Here's that truly crazy story.
My friend Cynthia wrote a guest article for us about how her and her husband got mugged in Barcelona, a pickpocket hotspot. Here's her valuable article.
We just returned home after an epic European vacation that took us to Barcelona, Italy, France and Germany and while there, we were extra vigilant because we had so many bags (we have two little kids). So, we were extra vulnerable, but our tips and vigilance kept us safe. TIP: Apple AirTags are the summer's hottest travel accessory for good reason … so you always know where your bags are.
The first stop on our trip was Barcelona to board a Princess cruise and as I wrote in that review: "We started talking to a woman next to us and she told us about how she got robbed at the Barcelona train station a few days prior. She said two young girls, around 17, told her the escalator was broken (it wasn't) and offered to help with her bags. They helped her with her bags, while also helping themselves to her wallet, which included her passport. She said she got extremely lucky to get her passport replaced in a day at the U.S. Embassy, otherwise she wouldn't have been able to board the ship and would have lost the money she'd paid. She said another friend of hers had mayonnaise secretly squeezed on her shoulder to look like bird poop. The crooks offered to help clean it off and got her wallet, too. I've covered these distraction techniques in my free daily travel tip newsletter but here are some of the most notorious European travel scams to know before you go."
Thieves come in all shapes and sizes. Fortunately, a 57-year-old named Monica who is part of a group "that aims to disturb and prevent active pickpockets in the historic center" of Venice, said in an interview with Newsweek, "I have been part of a group of disturbance against pickpockets for 30 years—together with 40 other people."
Monica has dozens of videos of her confronting thieves and it's kind of frustrating as they always get away. But one video I found very helpful is the one below. It shows the thieves (which seem to be young girls, wearing hats or scarves, carrying a map and backpack to look like they're tourists) and how easy it is for them to snag a wallet. And they don't just do it in crowded places.
To protect yourself and your belongings, don't ever leave your wallet in a vulnerable position, no matter if you're on a plane, train or ferry, or inside a church, market, station, airport or tourist attraction. Basically anywhere, including home. Heed the tips and use inexpensive products I recommended above to keep your stuff safe.
RELATED: WARNING: If This Can Happen at Trader Joe's, it Can Happen Anywhere – Here's How to Protect Yourself
Want more travel news, tips and deals? Sign up to Johnny Jet's free newsletter and check out these popular posts: The Travel Gadget Flight Attendants Never Leave Home Without and 12 Ways to Save Money on Baggage Fees. Follow Johnny Jet on MSN, Facebook, Instagram, Pinterest, and YouTube for all of my travel posts.