This post contains references to products from one or more of our advertisers. We may receive compensation when you click on links to those products. For an explanation of our Advertising Disclosure, visit this page.
Depending on where in the country or the world you live and travel, adhering to a strict vegan diet can come with varying degrees of difficulty. Living in Austin, Texas or Berlin, Germany, for example, can mean dining with ease no matter what neighborhood you wander into. But meandering through the streets of rural Romania or Puebla, Mexico can be a bit trickier. Trust me, I've tried.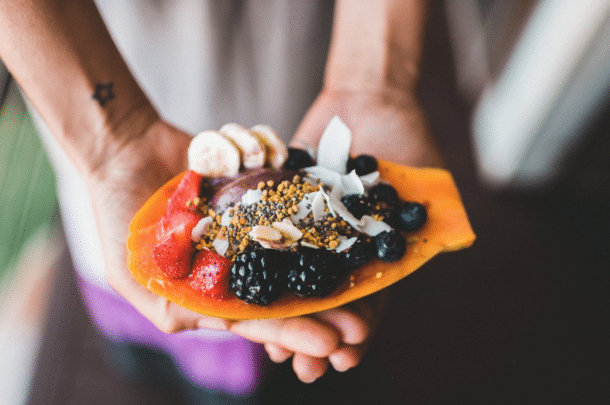 Especially when you don't speak the language, ordering dinner sans meat, cheese, eggs, or fish flakes can prove problematic at best. But worrying about what you'll eat and drink shouldn't keep you from traveling. Just keep these tips for vegan travel in mind the next time you jet to a new destination. You can keep your belly full and your conscience clean.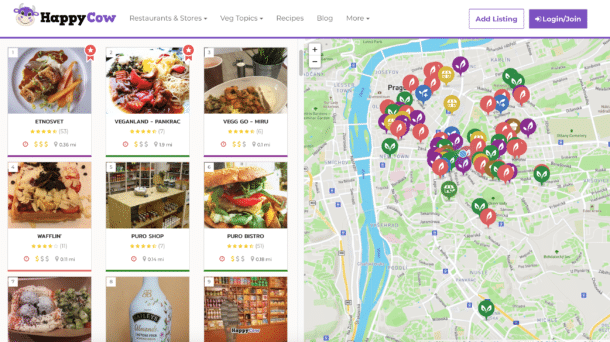 There's an App for That
Before you embark upon any trip to a destination you're not totally and completely familiar with, download an app or two to help you find your way, gastronomically speaking. Some travelers use sites like Yelp or TripAdvisor to conduct searches for plant-based cuisine, but Happy Cow is far and away the best resource for vegan travel.
The largely crowd-sourced app (it's also a website) marks most, if not all, the restaurants, cafes, bakeries and gelaterias that are vegan-friendly. It even categorizes them by type: all vegan, all vegetarian, or veg-friendly. It also includes health food stores, vegan organizations, and farmer's markets. Since the app operates all over the world, you'll be hard-pressed to find a city or province that Happy Cow hasn't mapped out.
Go Shopping
Grocery stores and markets aren't only great places to stock up on essentials and save some money on long trips. They can also mean more options for vegans, especially in not terribly vegan-friendly parts of the world. There may not be fancy meat-alternatives in the frozen foods aisle (though in most mid- to large-sized cities around the world there are), but tofu, nuts, and beans are staples across the globe. Fresh fruit and vegetables can be found everywhere.
So even if there isn't a restaurant nearby that you're confident can prepare vegan-friendly meals, you always know that you can. Just make sure to book a hostel, hotel, or Airbnb that has a kitchen you can use. Always keep a few pieces of fruit in your daypack.
Tip: use your American Express Gold Card to earn points on both dining and grocery purchases.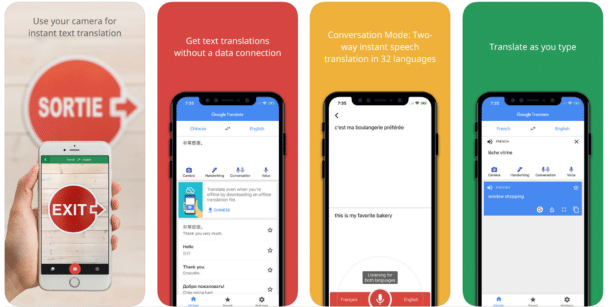 Translate It
Don't speak the language? Whether you're stocking up on local staples at the supermarket or perusing a menu in the local language, give Google Translate a go. Use the app to scan ingredient lists or menu descriptions. Or have a local speak into the microphone and watch the translator work its magic.
It doesn't always work perfectly, but it's often better than nothing. Alternatively, use it to search translations for words like milk, cheese, eggs, and honey. After all, you never know what local delicacies might just be accidentally vegan.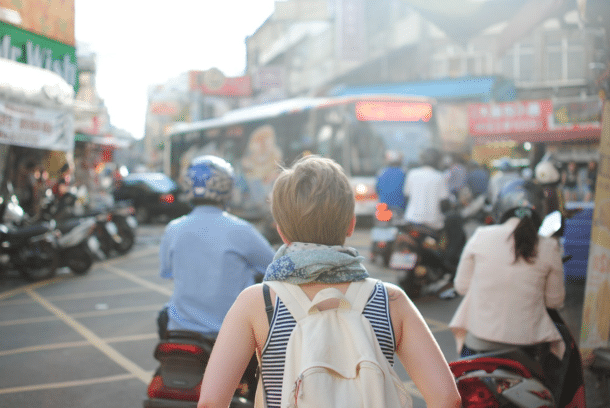 Just Ask
When in doubt, or if your trusty iPhone is at 1%, ask a local. Your chances will be better if you can find a farmers market vendor, health food store employee, or server at another vegan or vegetarian restaurant to interrogate. As long as you can speak a few words of the language–or they speak yours–locals are often happy to share their expertise.
That goes the same for digital communities. Often, you can find vegetarian or vegan Facebook groups full of locals or frequent visitors. They are more than happy to offer informed recommendations and tips for vegan travel in their favorite city or region.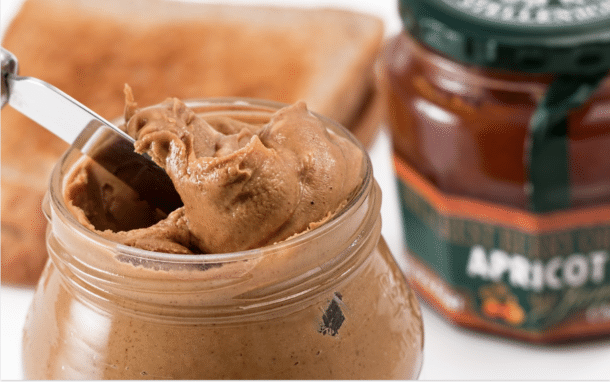 Come Prepared
I've met travelers who don't leave home without boxes of protein bars stuffed into their carry-on! But that's not always a terribly efficient method of vegan travel. What might be easier is to pack carry-on sizes of useful additives like nutritional yeast, peanut butter, or plant-based protein powder. I can usually be found with a small jar of nut butter in my daypack, just in case.
The Wrap-up of Tips for Vegan Travel
Vegan travel doesn't have to be difficult. True, it might be a touch trickier or require more walking than if you were willing to eat any old thing. But, the extra effort put into vegan travel will always be worth it. Grab a map, download a few apps, reach out to fellow vegans who have been wherever you're headed, and wander on! If you want more vegan travel and adventure tips, be sure to check out Terradrift.com.