Clearwater, Florida (beachtourism.com/pier.htm)
I'm in Clearwater, Florida, this week to speak at the TMS Family Travel Conference. If you haven't been to Clearwater, it's a special place—and not only because it's where I got engaged. Located on Florida's west coast (just 30 minutes from the Tampa airport), it will leave you in awe of its white, soft, squeaky, sugar-like sand beaches. For me at least, it's easy to se why it's become so popular and why it was named the number-one beach in the country by TripAdvisor in 2016.
Obviously, the best option is to visit in person, but if you can't or can't wait, you can still check out these five live webcams, which frankly don't do it justice (since their lenses could use a good cleaning). The five webcams (all linked here) are:
Camera 1: Clearwater Beach (Looking North on Gulfview Blvd.)
Camera 2: Clearwater Beach (Pier 60)
Camera 3: Clearwater Marina (looking at roundabout)
Camera 4: Clearwater Marina (looking at west to Gulf of Mexico)
Camera 5: The Hooters Clearwater Beach Cam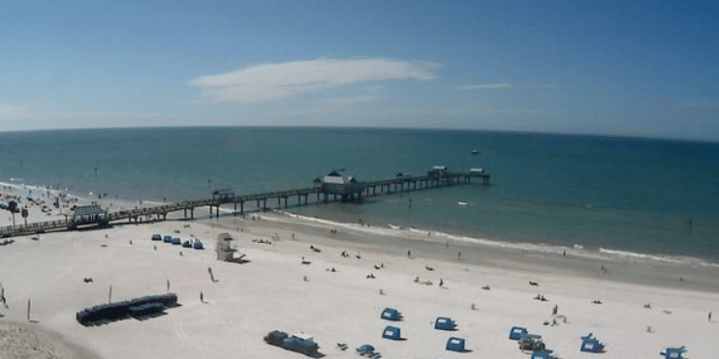 ---
Like this feature? Check out past Travel Webcam of the Week posts and Travel Instagrammer of the Week posts!