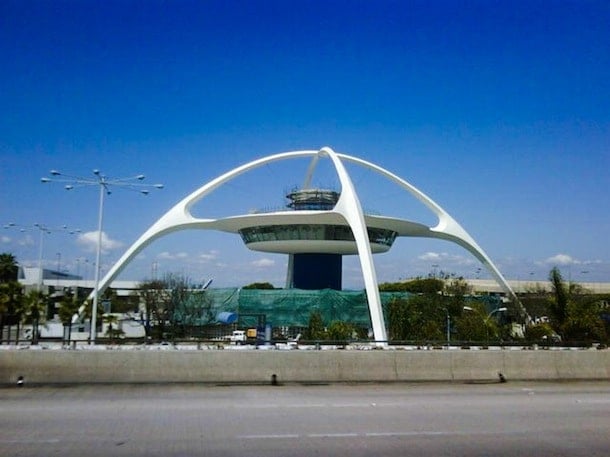 Lyft Pickup Begins at LAX Today
Great news for Los Angeles travelers: The ride-hailing company Lyft is allowed to begin pickup service at Los Angeles International Airport (LAX) starting today. Mayor Eric Garcetti said, "we will have `Lyft-off' at LAX, giving our passengers what they have been asking for—another safe and convenient way to get to and from the airport."
According to NBC News, city leaders approved a blanket licensing agreement earlier this year to allow Lyft and similar companies, such as Uber, to apply for permits to operate at LAX alongside taxis, shuttles and other transportation services. Lyft will be the first to begin operating at LAX under the agreement. Their service began at 8 am PT.
What's interesting is that Lyft will have six designated pickup locations on the upper level at LAX (not at arrivals). Just like taxi drivers, the services will pay the airport $4 per trip—a fee that is passed along to passengers. Also: Lyft announced on their website that customers will be given $5 off two rides to or from the airport by using the payment code FLY2015. The promotion will be good until January 1.
Uber is also in the process of obtaining a permit to operate at LAX and two other companies, Wingz and Opoli, are also applying for permits.
Related: Johnny Jet's LAX Commercial
____________________________________________________________
Tried this tip? Let me know in the comments!
Have your own tip? Email it to whitney@johnnyjet.com!
Want to see more tips? Click here for all 577!
Want even more travel tips? Subscribe to the Daily Travel Tip newsletter! All you have to do is sign up for the weekly newsletter by filling in your email address and checking the Daily Travel Tip box in the top-right corner of the homepage.
If you already subscribe to the newsletter, fill in your email and check the Daily Travel Tip box in the same top-right corner of the homepage and you'll receive an email with a link to update your JohnnyJet.com preferences. On that page, just click the Daily Travel Tip box and Update Profile and you'll have Johnny's best tips, straight to your inbox each day. And don't worry—it's easier than it sounds!