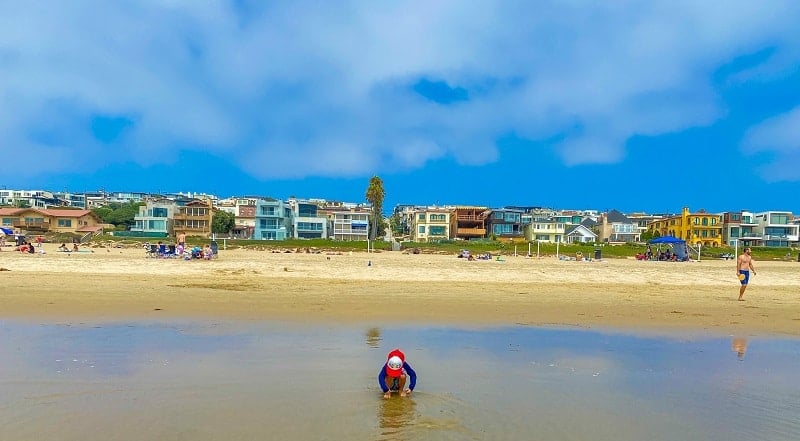 What a week. First, my heart goes out to all of those in Beirut. Sadly, I've never been but have many friends who have and say it's one of the best cities in the world, with some of the nicest people. The closest I've been is the island of Cyprus, which is 150 miles away and shockingly, they felt the blast also. Seeing the video and the news stories about the destruction is heartbreaking. Here's how you can help: Lebanese Red Cross, Impact Lebanon, Save the Children, BASSMA and Baytna Baytak.
The Wind Speed in Which Planes Cannot Take Off or Land
Closer to home, the East Coast got trashed by tropical storm Isaiah. Fortunately South Florida, where my dad and sister live, were spared but I learned from a press release distributed by Miami Airport that "the Federal Aviation Administration (FAA) only closes its control tower at MIA if sustained winds (not gusts) reach 55 miles per hour, at which point planes cannot take off or land." I never knew 55mph was the breaking point. I hope I never have to experience those type of winds while flying. Related: Download this free app to always keep track of major storms.
Stricter Face Mask Policies
Speaking of flying, airlines are taking a tougher stance on face mask policies. I wrote about the face mask policy for each of the four biggest U.S. airlines and the major U.S. hotel chains. Well, you can now add Alaska Airlines to the list of airlines as they announced this week that all passengers must wear a mask, no exceptions.
"Effective Aug. 7, all Alaska guests age 2 and older will be required to wear a cloth mask or face covering over their nose and mouth – with no exceptions. If a guest is unwilling or unable to wear a mask for any reason while at the airport, they will not be permitted to travel. If a guest refuses to wear a mask after boarding their flight, they will be suspended from future travel."
In addition to Alaska Airlines, Spirit Airlines says effective yesterday that "all face coverings must fit snugly cover the nose and mouth and be secure under the chin and have at least two layers of fabric (e.g. disposable non-medical face mask, multi-layered cloth face covering). The following items are not considered appropriate face coverings:
-Open-chin triangle bandanas
-Face coverings containing valves or mesh material
Related:
–Can You Wear a Face Shield Instead of a Mask on a Plane?
–What I Wore to Stay Safe While Flying
–Would Doctors Travel During the COVID-19 Pandemic?
Face Masks Work
Obviously, there's plenty of evidence that face masks work and it's good to see that the current administration is finally saying that wearing a mask is patriotic. This week, NBA Bubble Life tweeted: "No NBA player has tested positive for COVID19 out of 343 tested at Orlando campus. Masks work ?." I wish the MLB was in a bubble because they have so many players who have tested positive and it's going to be a challenge for them to get through this shortened season. Hopefully, the NFL will learn from the NBA and the NHL that a bubble is the only way to make it work.
Related (somewhat): Dr. Anthony Fauci Talks About His MLB Opening Day Pitch
Southwest Will No Longer Disinfect Armrests and Seat Belts Between Flights
I was shocked to learn that Southwest Airlines "is now only disinfecting high-touch areas like lavatories and tray tables between flights. Armrests and seat belts will not be disinfected between flights." Better bring your own disinfecting wipes but … good luck finding them. The CEO of Clorox told Reuters this week that "it's probably going to take until 2021 before we're able to meet all the demand that we have."
JetBlue Fall Sale
If you do plan on flying this fall, then you will want to check out JetBlue's Fall Sale. You need to book by 8/6 and travel between 9/8/20–2/10/21. Blackout dates: 11/20–11/30/20 & 12/18–1/4/21. Keep in mind, JetBlue just announced that they are extending blocking the middle seat until October 15.
New York City Setting Up COVID-19 Checkpoints on Roadways
One of JetBlue's hubs is New York's JFK. Keep in mind that N.Y., N.J. and my home state of Connecticut are requiring travelers from 35 states to quarantine and New York City's requirements are about to get stricter. "Like enforcement teams that have already been deployed in New York airports to make sure that out-of-state arrivals fill out the State Department of Health's requisite traveler form (failure to do so carries a $2,000 fine), law enforcement officers and civilian volunteers will operate traveler-registration checkpoints and randomly verify that folks entering NYC via major bridge and tunnel crossings have completed the form and are well-informed about the mandatory quarantine protocols that they must adhere to." Teams will also be deployed at Penn Station to ensure that arrivals by rail are also completing their forms.
Good to know: "The Radio City "Christmas Spectacular," starring the iconic Rockettes, has been canceled for the first time in its nearly 100-year history due to the coronavirus pandemic. It was scheduled to run from November 6 to January 3."
For the second time this month, the European Union extended its travel ban on Americans. No one is surprised here but it just reinforces how poor the handling of COVID19 in the USA has been.
Canadian officials crack down on Alaska-bound travelers crossing U.S.-Canada border.
Last-minute trips? Hotel guests booking only days in advance as COVID-19 pandemic continues, Hyatt CEO says
"In the U.S., more than 65% of full-service hotel bookings and more than 75% of budget hotel bookings were made only four days in advance during the month of June, CEO Mark Hoplamazian said on the company's second-quarter earnings call on Tuesday. He referred to it as the shortest transient (referring to a quick hotel stay) booking window the company has ever seen."
Random Airline News:
–Virgin Australia is stopping it's long-haul international operations as they're selling all of their widebody planes and laying off 3,000 people.
-Virgin Atlantic has filed for Chapter 15 bankruptcy in the U.S. What is Chapter 15 bankruptcy, you ask? Here's what to know about the obscure protection Virgin Atlantic is seeking.
-Canada's Porter Airlines extends the suspension of all flights until Oct. 7, the third such delay caused by the COVID-19 pandemic.
The Cruise Industry Is Screwed
I get it. We all want the world to get back to pre-COVID days. But that's just not going to happen unless there's a vaccine, a treatment, or at the very least, much better testing capability. That was proven this week when four cruise lines in different parts of the world that foolishly started sailing again now have infected crew and passengers. For now, we (and the cruise industry) will just have to wait for the medical experts to find a cure or treatment. Do you agree? Would you go on a cruise right now? Leave a comment on this post.
Related: The CLIA just announced yesterday that cruise lines suspend operations through Oct. 31
My Wife's Potato Bread
To end on a good note: I received a lot of emails last week claiming I was teasing people with a picture of my wife's homemade potato bread and not including the recipe. I told Natalie and she was kind enough to create a blog post for those of you who are interested in some tasty bread. It's really good, especially right out of the oven and eaten while still hot.