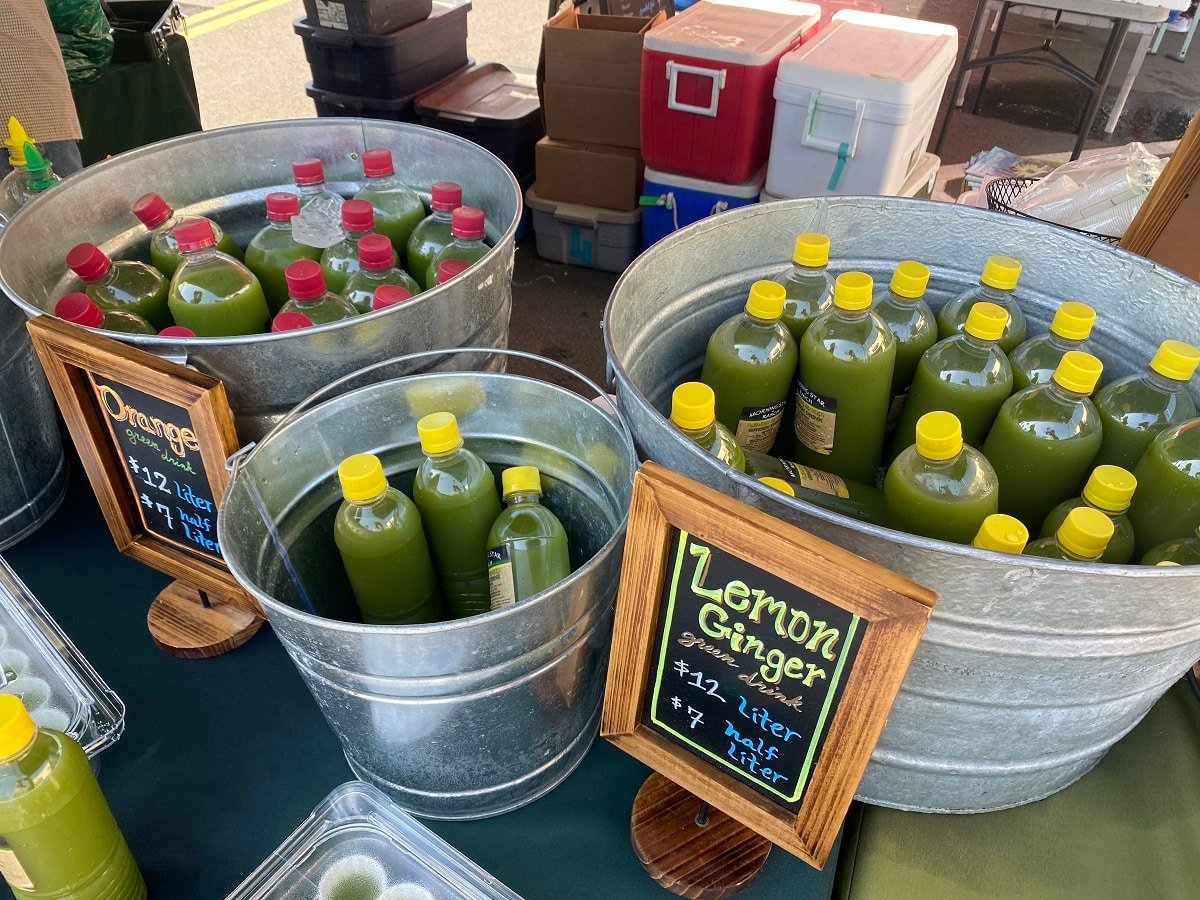 Attention Californians: I don't eat as many green vegetables as I should and a lot of green juices don't taste that great to me. However, a few months ago, I visited the Carlsbad farmer's market and purchased a lemon and ginger honey juice from a vendor called The Morning Star Ranch (located in Valley Center, CA) and it was so fresh and delicious.
They also offer two other flavors: Grapefruit – Organic Blue Agave Nectar and Orange – Organic Stevia. The best part, besides the taste, is that all of their juices have kale, collards and chard, along with apples, flax and yerba mate.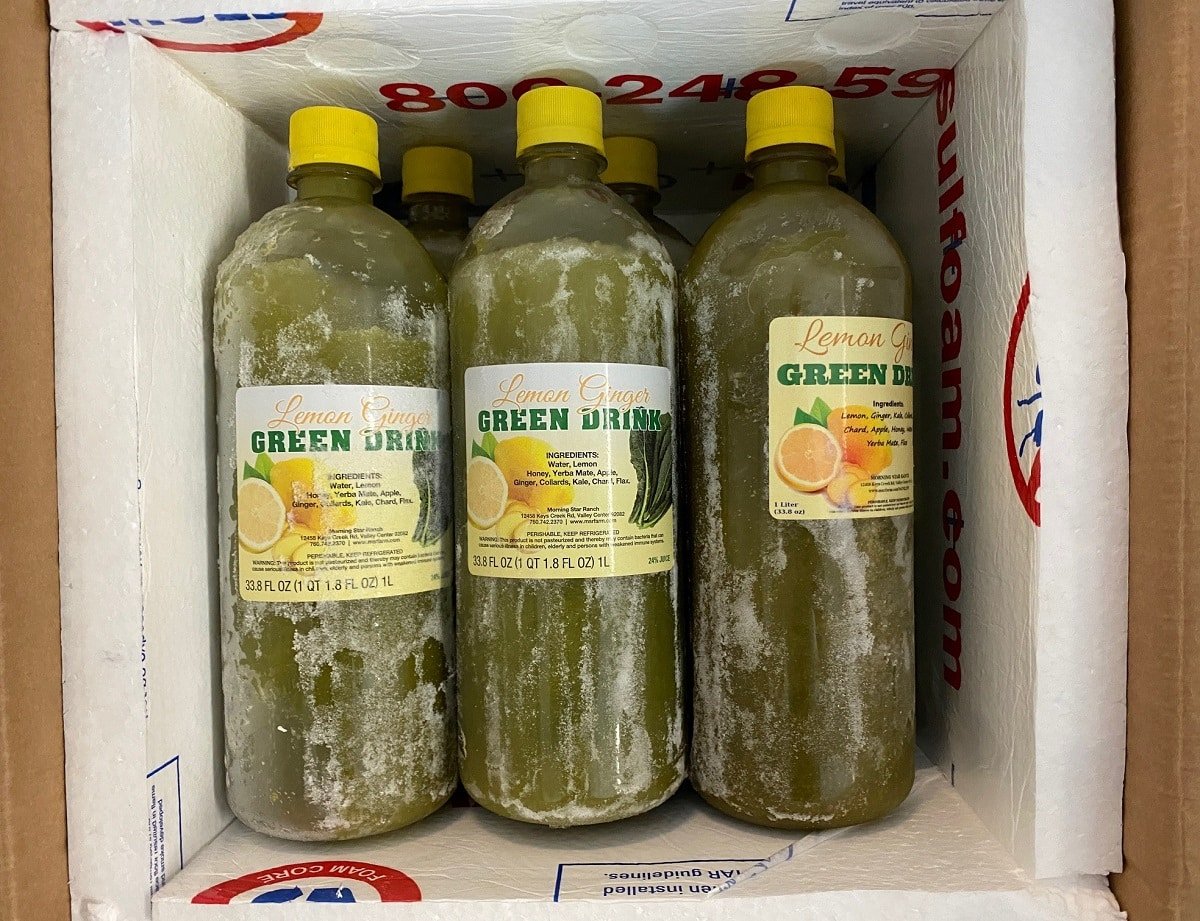 The juice was so good, I snapped a picture of the label and this week, I finally found time to order a case (there's free shipping on orders $90 or more and they only ship to California addresses). Nine one-liter bottles arrived frozen a couple days later and I've been drinking one a day ever since. Here's their website.