This post contains references to products from one or more of our advertisers. We may receive compensation when you click on links to those products. For an explanation of our Advertising Disclosure, visit this page.

Amazon's Big Deal Days are winding down but there are still great deals to be found. We've rounded up our favorite finds for travelers, all coming in under $100. NOTE: The prices printed here are accurate at the time of publication but may change.

Apple AirTag 4-Pack
There's a reason Apple AirTags were considered the hottest travel accessory of the summer and guess what? They're the hottest travel accessory for fall and winter, too. Save yourself the headache and hassle of not knowing where your luggage is. These trackers will give you so much peace of mind.
Regular: $99.00
Sale: $88.99
Buy here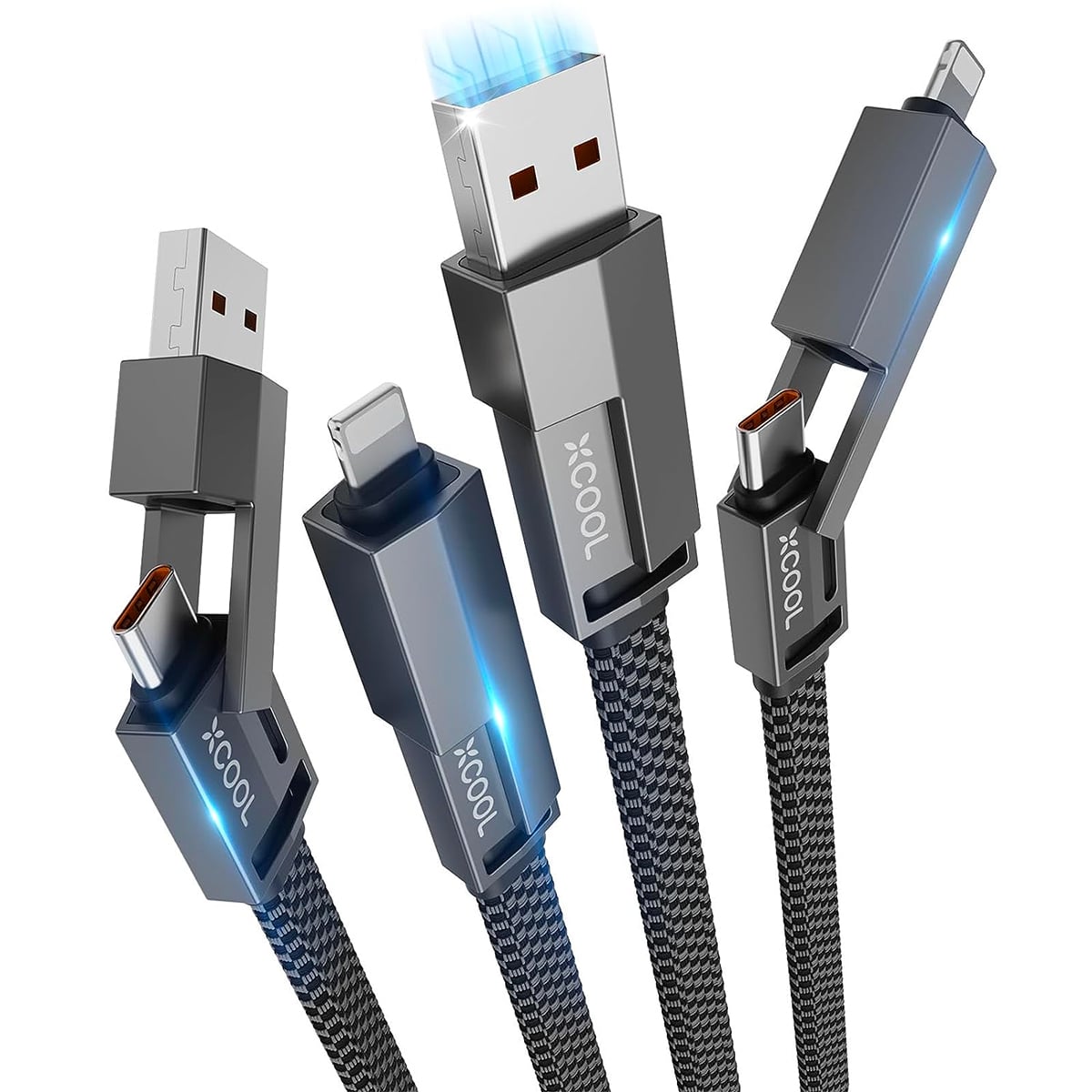 4-in-1 USB-C Cable (6ft)
With this 4-in-1 cable charger, you'll no longer need to wonder if you have the right charger packed.
Regular: $27.99
Sale: $22.39
Buy here

Clorox Disinfecting Travel Wipes
Stash one of these in your bag for cleaning off airplane seats and tray tables, high-touch surfaces in your hotel room and keep some in the car for anytime use.
Regular: 24.00
Sale: $14.16
Buy here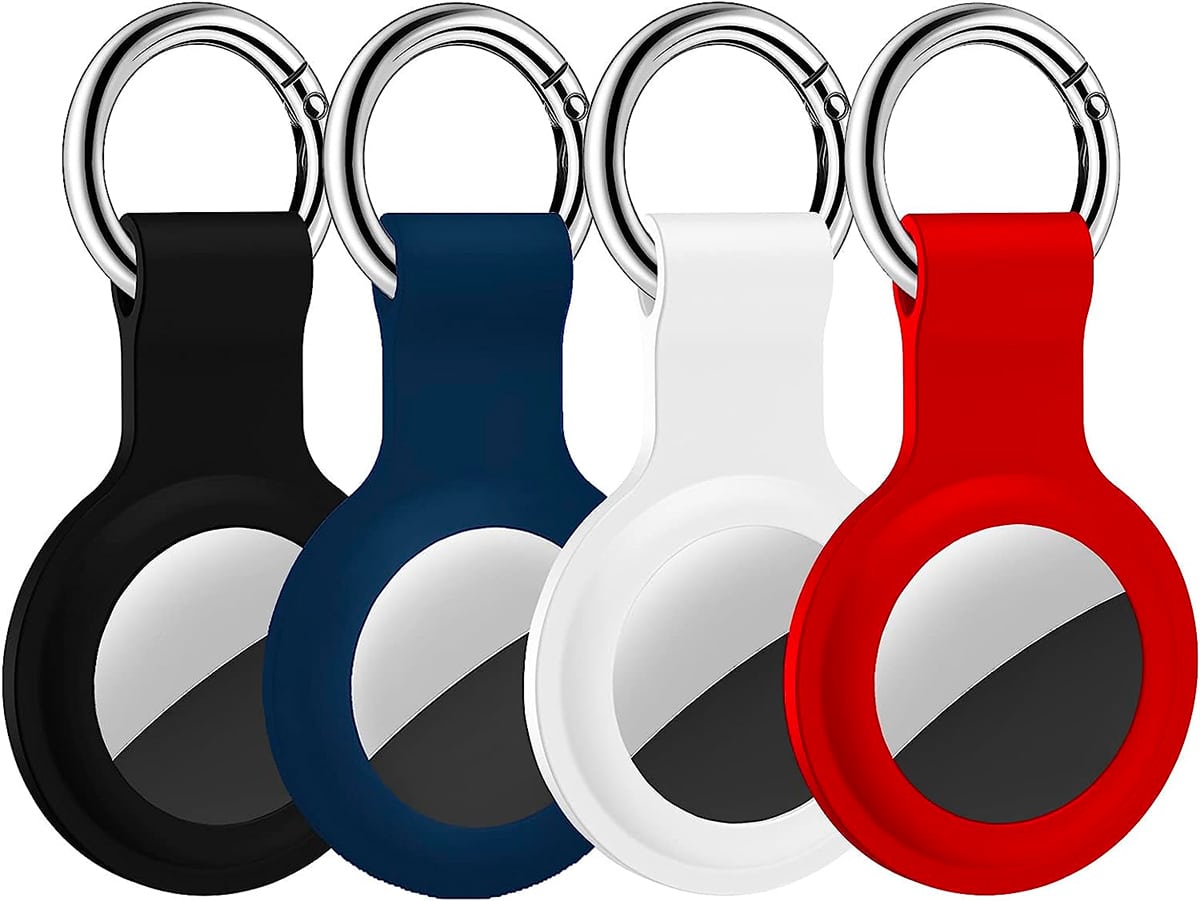 Keychain Air Tag Case Holder
If you have a few extra Airtags lying around, give them all a keychain 'home' so they can clip on somewhere in your luggage and won't get lost.
Regular: $18.88
Sale: $8.97
Buy here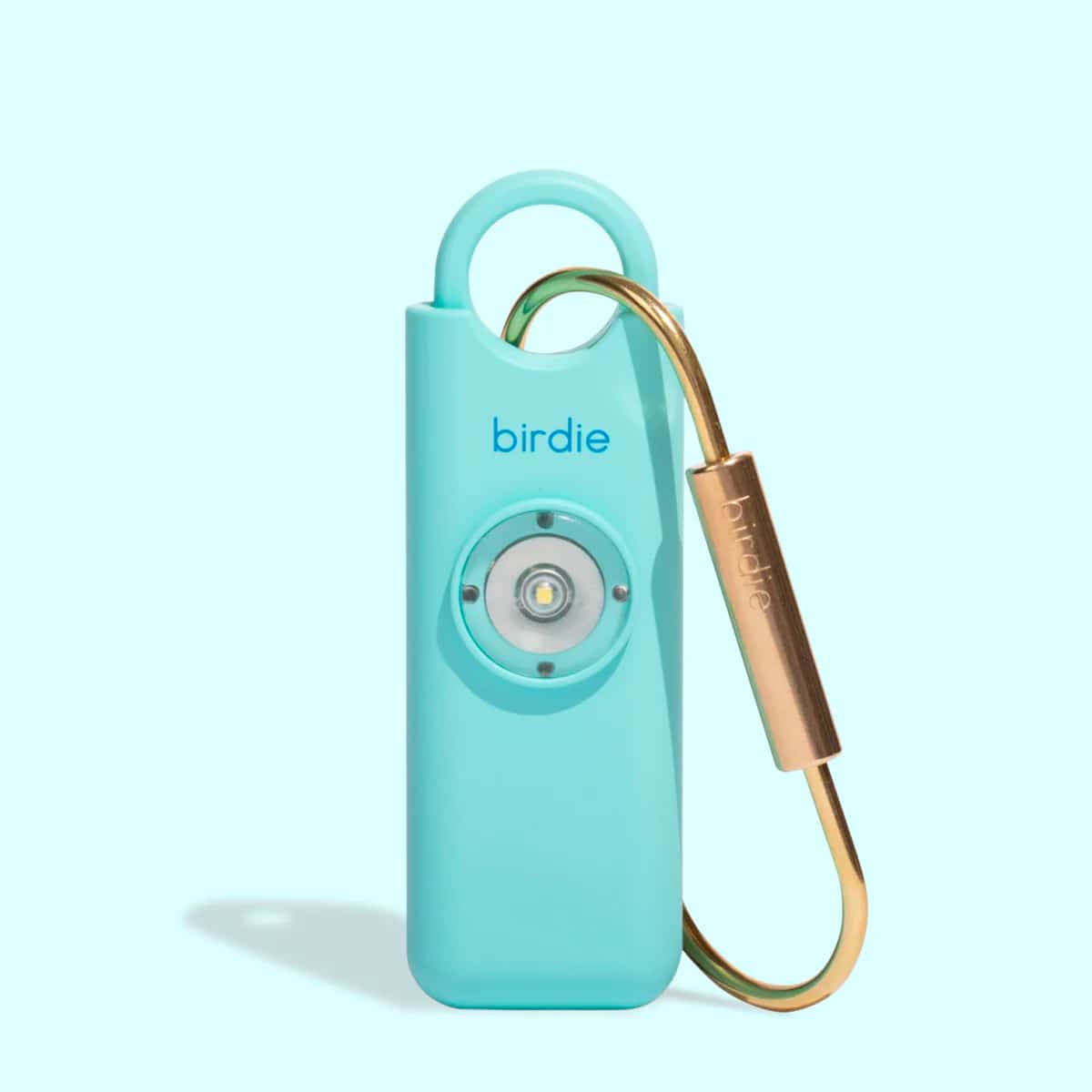 She's Birdie–The Original Personal Safety Alarm for Women by Women
This little safety alarm is a useful way to make sure you are protected whether traveling alone or with others.
Regular: $29.95
Sale: $20.89
Buy here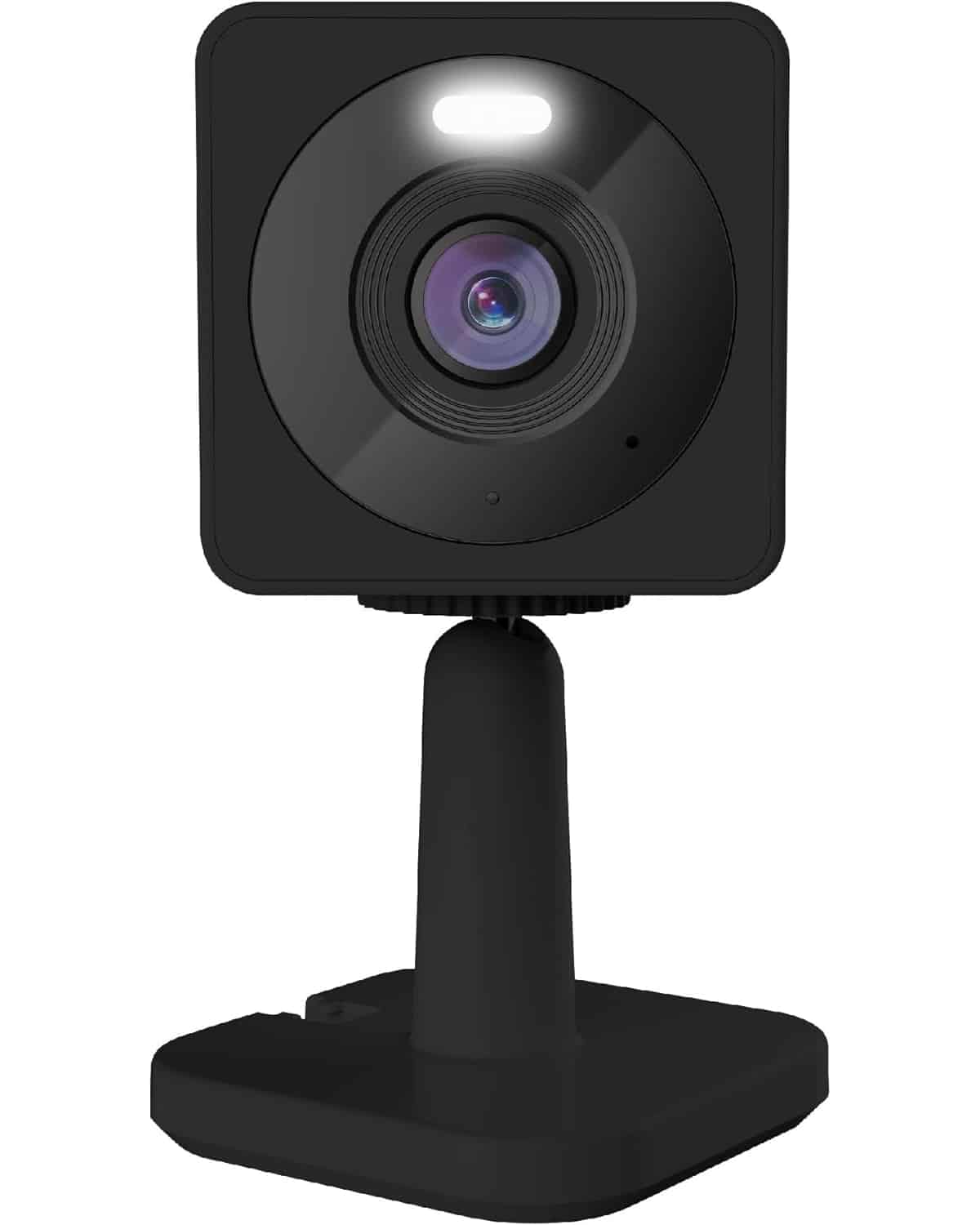 WYZE Indoor Outdoor Smart Security Camera
There is nothing better for peace of mind than keeping tabs on your house (and every room and angle of the outside of your house) while away. These are inexpensive and work great.
Regular: $29.98
Sale: $19.98
Buy here

iHealth No-Touch Forehead Thermometer
Flu season is upon us and this thermometer is a must for on-the-go.
Regular: $19.99
Sale: $16.99
Buy here

Google Nest Smart Thermostat
When you are on your way home from a trip, call on Google Nest to turn up the heat or the AC so you can come home to a house temperature that's just right.
Regular: $129.99
Sale: $89.99
Buy here
Apple iPhone Silicone Case with MagSafe
This is a great deal on Apple iPhone cases, with lots of colors and styles to choose from.
Regular: $49.00
Sale: $43.99
Buy here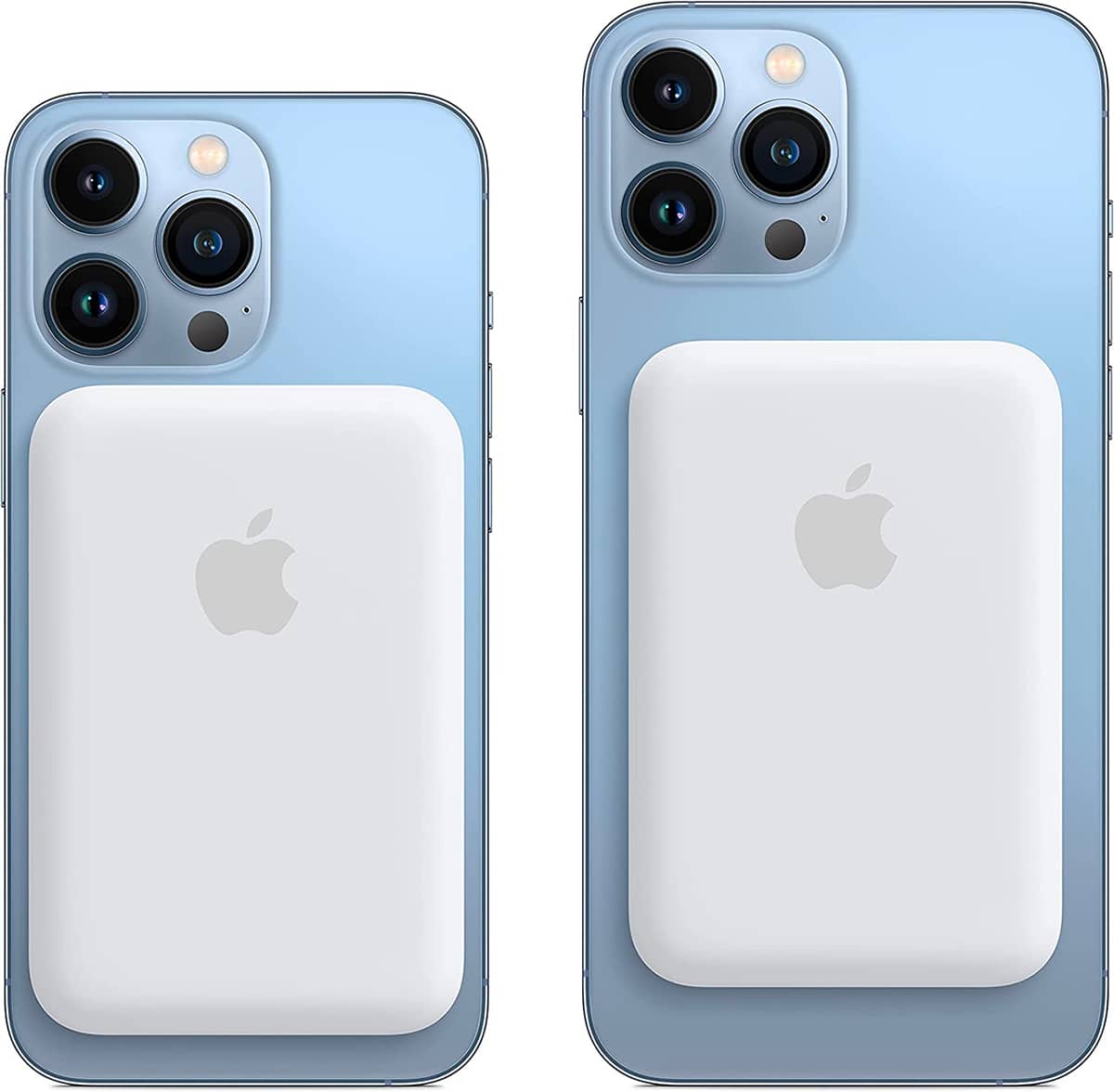 Apple MagSafe Battery Pack – Portable Charger
This compact and lightweight MagSafe battery pack provides up to 15W of power, which is enough to boost your iPhone significantly in a pinch.
Regular: $99.00
Sale: $83.99
Buy here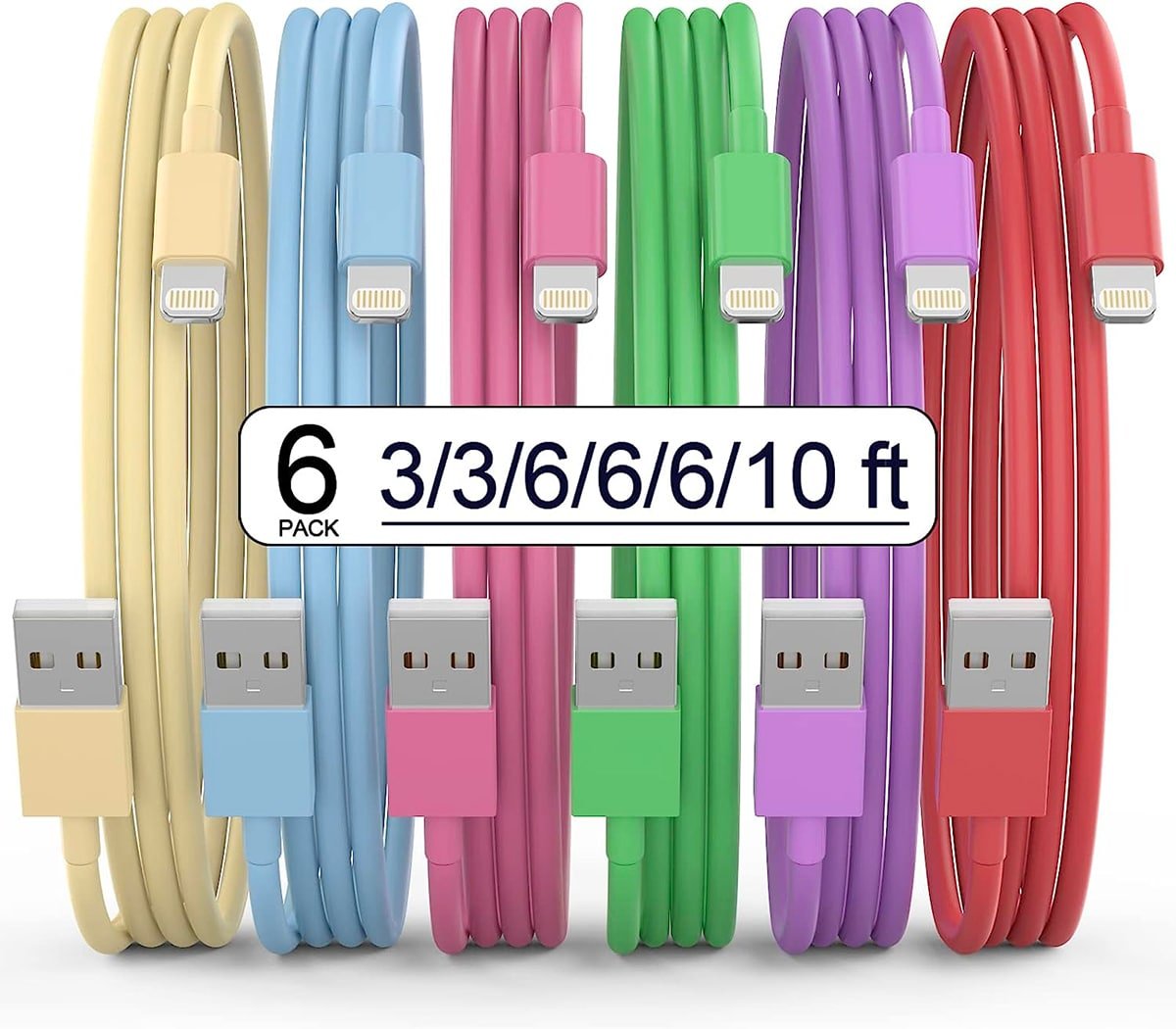 Apple MFi Certified iPhone Charger 6-Pack
Keep an extra one of these stored with you at all times because there's always the chance today will be the day the charger will decide to not work.
Regular: $39.99
Sale: $9.96
Buy here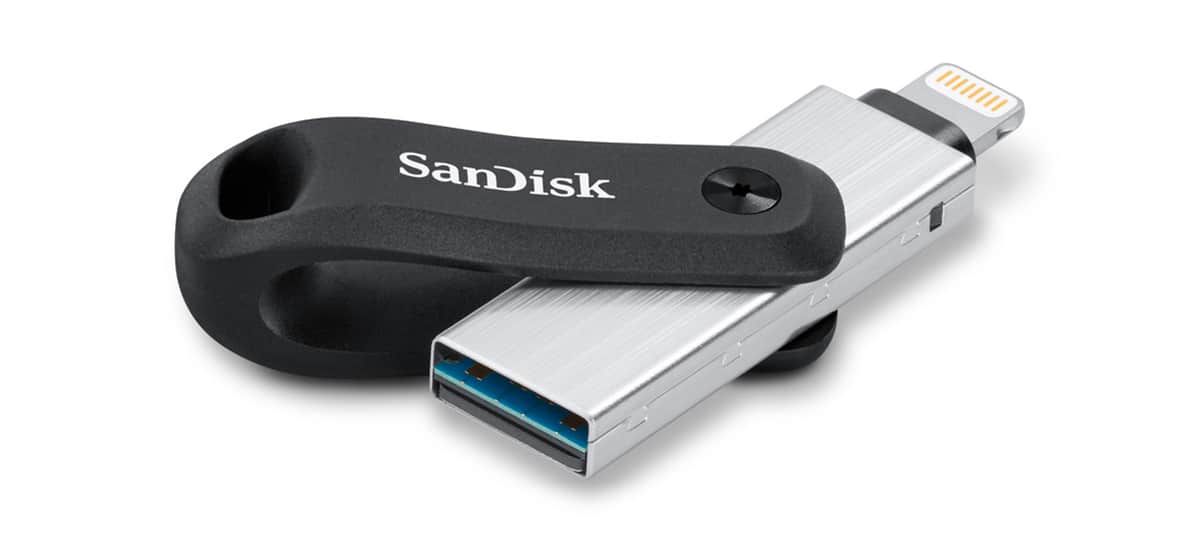 SanDisk 256GB iXpand Flash Drive Go
Back up your phone or free up some space with this iPhone- and iPad-compatible flash drive.
Regular: $57.99
Sale: $44.99
Buy here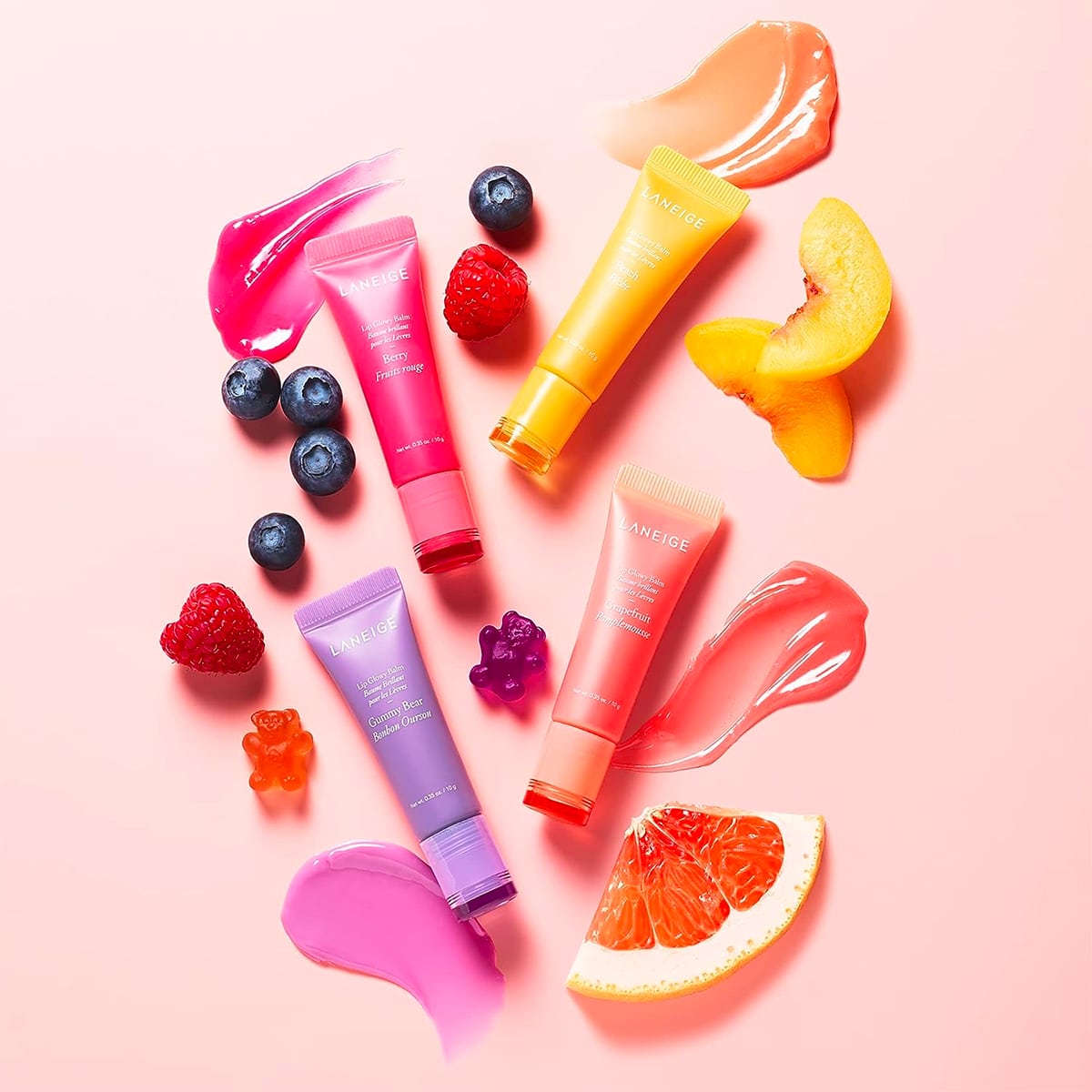 LANEIGE Lip Glowy Balm
Keep your lips moisturized all day with this lightweight tinted balm from LANEIGE, especially when on an airplane.
Regular: $18.00
Sale: $12.60
Buy here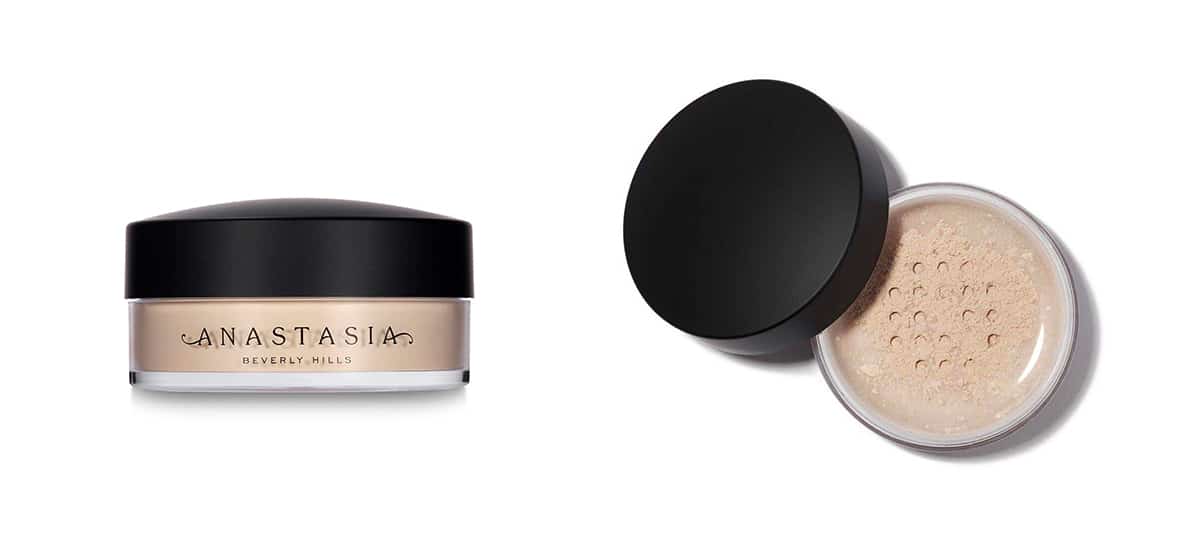 Anastasia Beverly Hills Loose Setting Powder
This mini loose setting powder perfects and brightens your face after those early morning or late night flights.
Regular: $38.00
Sale: $26.60
Buy here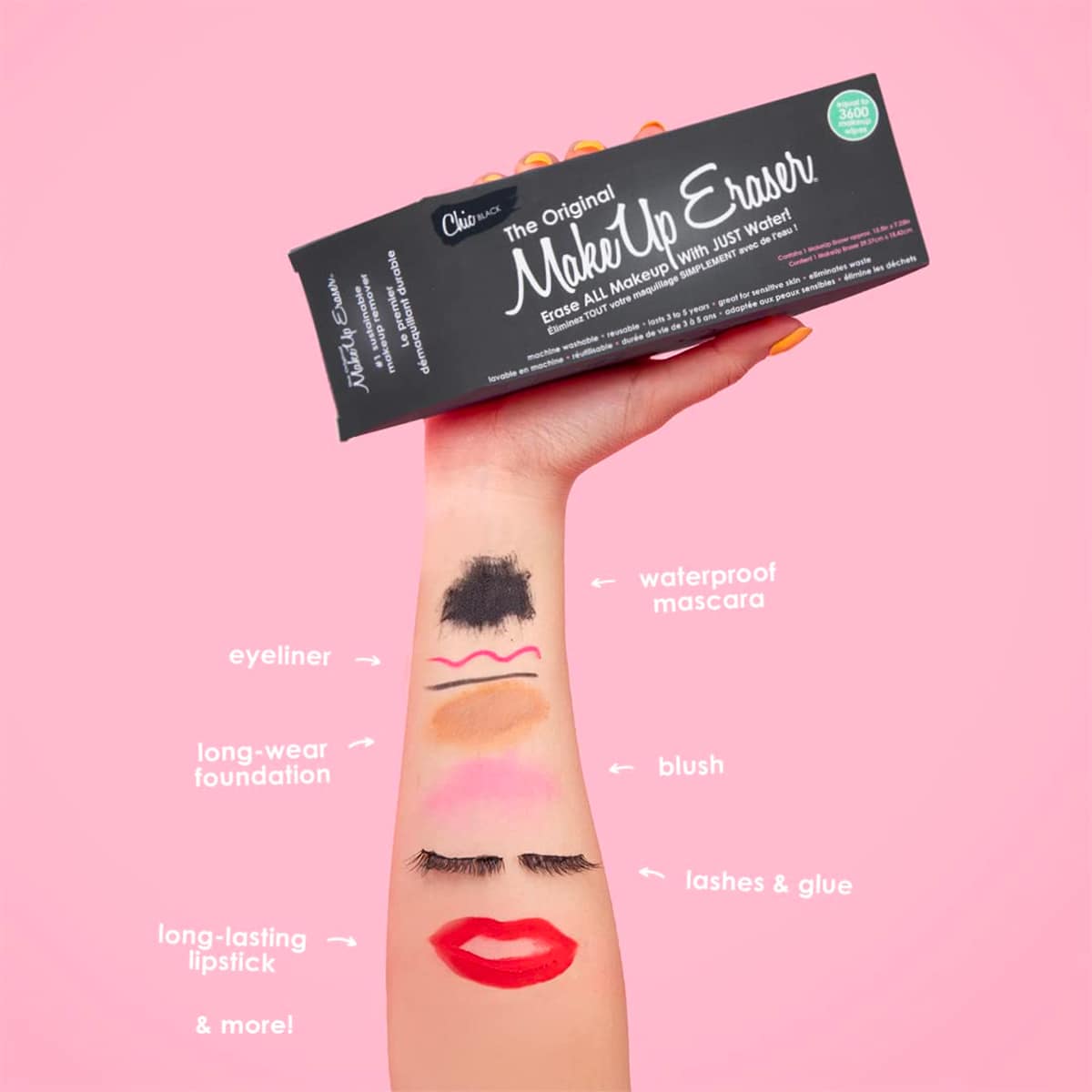 Make-Up Eraser Towel
This magical make-up towel is a must for removing makeup while traveling or at home. While some hotels do provide washcloths specifically for make-up removal or little make-up cloths, it's easier (and more hygienic) to bring your own.
Regular: $20.00
Sale: $14.00
Buy here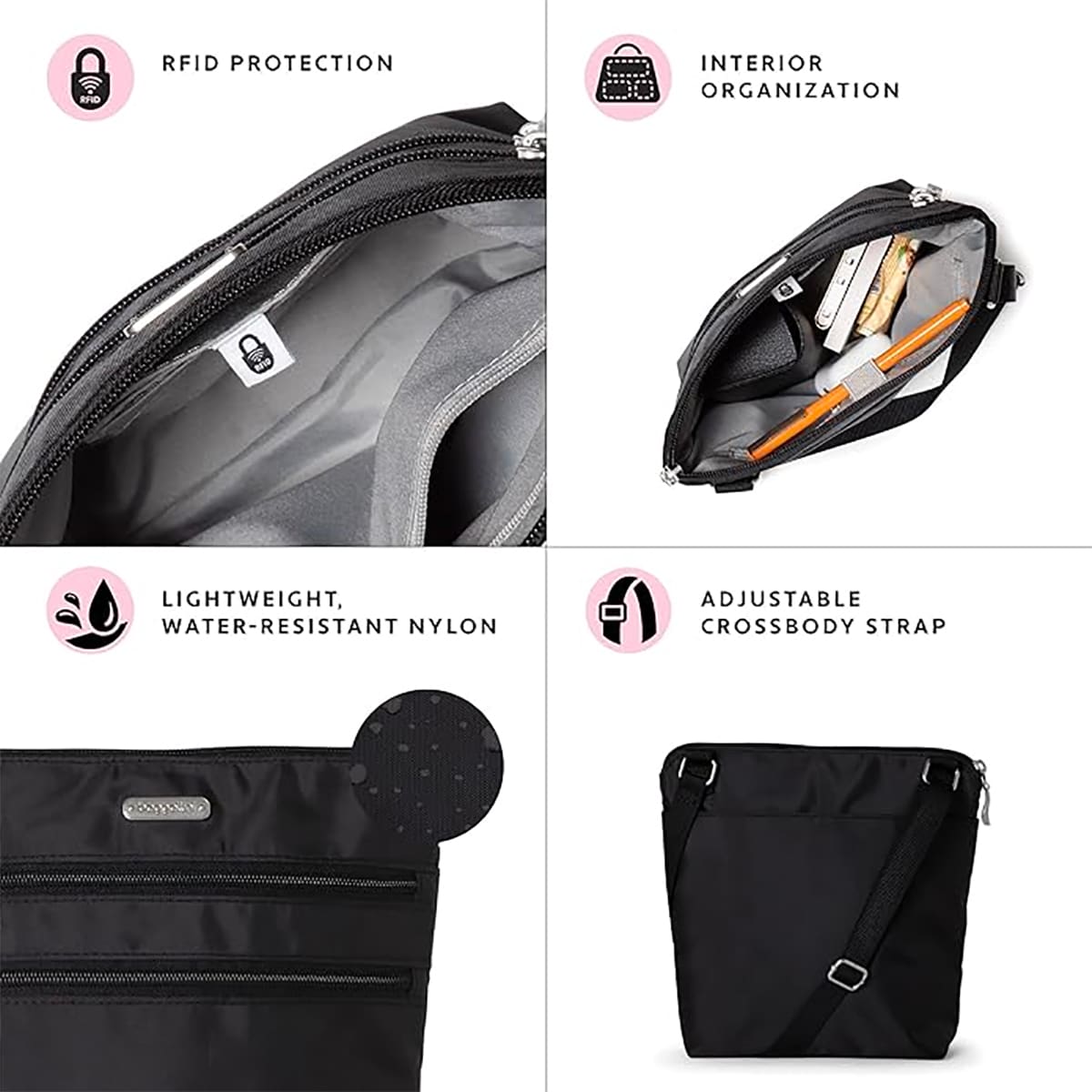 Baggallini Essential Crossbody Bag
A small crossbody bag is essential for keeping your belongings safe when you're on the go.
Regular: $60.00
Sale: $40.46
Buy here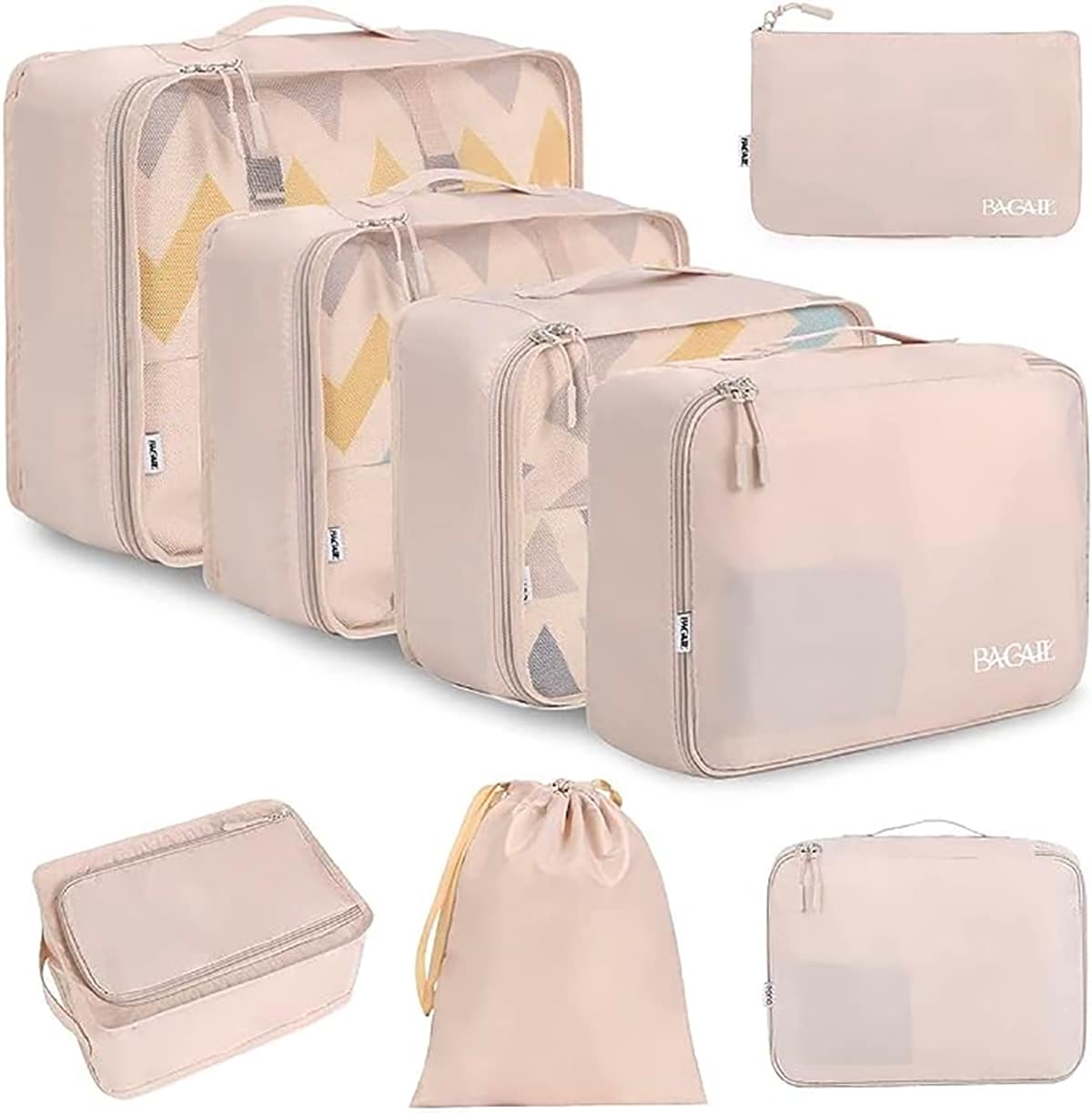 8-Set Packing Cubes
Packing cubes can help you stay organized in your suitcase and also help prevent you from leaving something behind because if important pieces have a home, you are less likely to leave them behind.
Regular: $24.99
Sale: $19.99 + 20% off coupon
Buy here

12 Travel Compression Bags
Similar to travel cubes, these actually compress your clothes, saving you space in your suitcase. But don't forget to weigh your bag before leaving home because since more fits, the weight will also increase. These can be especially useful on really long trips.
Regular: $16.99
Sale: $12.79
Buy here

Women's High Waisted Tummy Control Leggings
Every woman probably packs at least one pair of leggings when they travel. They're lightweight and versatile and this pair has pockets to store your phone and some cash or a hotel room key.
Regular: $27.99
Sale: $19.59
Buy here

Contigo Ashland 2.0 Leak-Proof Water Bottle with Lid Lock and Angled Straw
Contigo water bottles are ideal for travel with their leak-proof top. Plus, they are dishwasher safe.
Regular: $39.99
Sale: $30.99
Buy here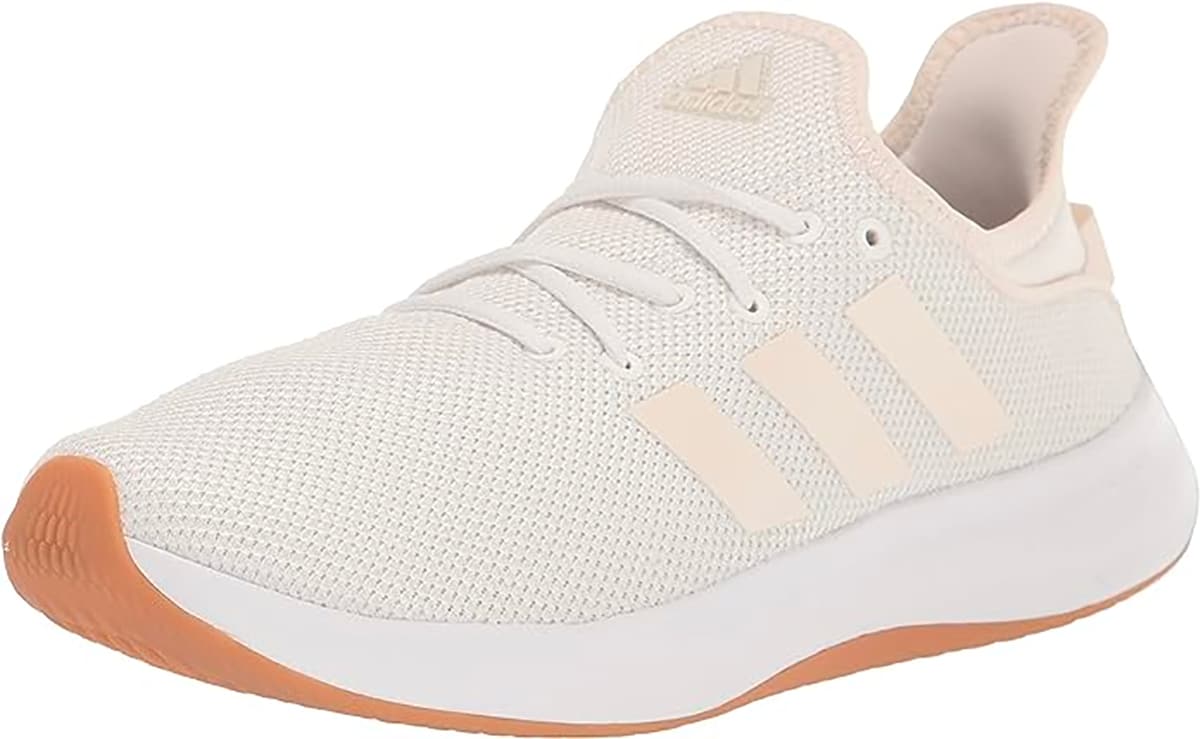 Adidas Women's Cloudfoam Pure Sportswear Sneaker
This is a comfy shoe that will match most of your outfits while you explore a new city and double as sneakers to get your workout in at the hotel gym.
Regular: $75.00
Sale: $45.00
Buy here

Beats Studio Buds True Wireless Noise Cancelling Earbuds
These true wireless noise-canceling earbuds are compatible with Apple and Android products.
Regular: $149.95
Sale: $89.95
Buy here

Vital Proteins Collagen Peptides Powder
Vital Proteins is perhaps one of the only collagen powders that you can put in your morning coffee. Put it in a smaller container to take with you on the go.
Regular: $47.00
Sale: $30.55
Buy here
Click here to browse through the whole selection of Amazon's Big Deal Day deals and snag your favorite picks before the deals end!
KEEP READING:
–The Versatile Bag Flight Attendants Never Travel Without
–The Travel Gadget Flight Attendants Never Leave Home Without
–Brilliant: This Flight Attendant Travel Must-Have Does Double Duty For Your Hair and Clothes
–The Brilliant Travel Gadget That Has Saved Me a Small Fortune
–Don't Leave Home Without the Hottest Travel Gadget
Want more travel news, tips and deals? Sign up to Johnny Jet's free newsletter and check out these popular posts: The Travel Gadget Flight Attendants Never Leave Home Without and 12 Ways to Save Money on Baggage Fees. Follow Johnny Jet on MSN, Facebook, Instagram, Pinterest, and YouTube for all of my travel posts.