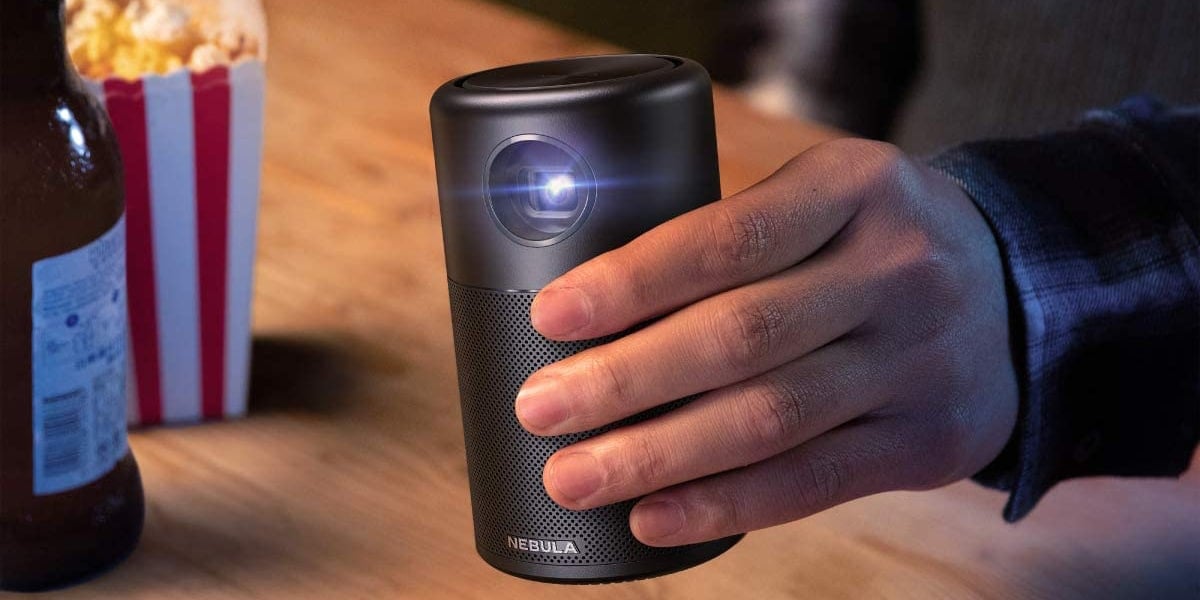 Time is running out to buy gifts for your loved ones for the holidays. Can you believe Christmas is in just 10 days? Recently, we published a story on what travel experts hope to get for the holidays this year. I asked tech expert Rich DeMuro what he recommends for the holidays and he had a great pick. If you're not familiar with him, Rich is the Tech Reporter at KTLA-TV and he's so good, he fills in for Leo Laporte when he goes on vacation.
So what does Rich recommend? Check it out below:
Anker Nebula Capsule
Rich says: "This is a tiny soda-can sized projector that we've been getting a lot of use out of. It's fully self-contained, so it has everything you need for a unique movie night built right in – a rechargeable battery, Netflix app and speakers. Just set it up and project it on a wall or screen if you have one. It's so tiny you can pack it in your bag to bring on vacation (when you do that again) or have the kids watch outside or in their bedroom. There's also an HDMI input so you can connect a streaming stick like one from Amazon or Roku to access all of your favorite apps. I love how it's super simple, doesn't take up too much space and works great. A fully charged battery will get you through at least one movie, perhaps two." Buy it here.
This portable projector is $50 off right now (at the time of publication) but if the price is too steep, there are lots of other mini projectors to choose from. Check them out here.
I love this great recommendation for home and for travel, when we finally start traveling again. I don't know about you but I've been watching more movies that ever before since we're spending so much time at home. You can use this to watch a movie in a room where you don't have a TV. And especially because of the pandemic, it's a great way to be able to show a movie on a big screen, outdoors where people can social distance. In our neighborhood, I've seen socially distanced movie nights with films projected onto house walls and garage doors. You can also buy projection screens for a lot less money than I thought. For about $50, you can create a big-screen movie event right at home. Check out a selection of projection screens here.
Happy movie watching!