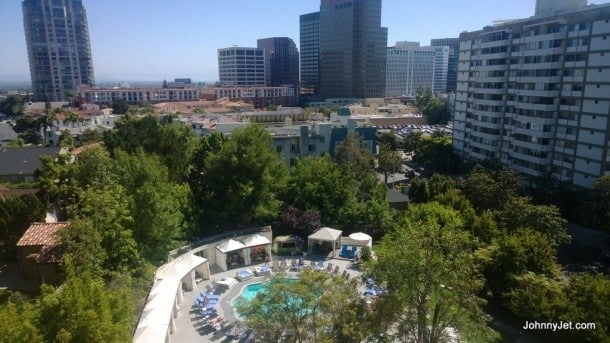 My wife Natalie and I just spent an amazing summer night at the W Westwood as part of Starwood's California Weekends campaign. Here are five reasons why you would want to stay at the W Westwood:
1. Location
The W Westwood Hotel is at the foothills of Beverly Hills and Bel Air and within walking distance to the Westwood Village. It's just a few blocks into the village, which is home to UCLA and has every store, shop and restaurant you could possibly need, including City Target, Trader Joe's, CVS, Coffee Bean … Tip: If you have a sweet tooth, go to Diddy Riese, where they sell fresh baked cookies for $0.35 and ice cream sandwiches for only $1.75 … that's why the line is always so long! For breakfast, hit Stan's Donuts and try the peanut butter, chocolate and fresh banana donut. Oh, and then you might want to hit the gym!
2. Urban Sanctuary
Although the hotel is just a short drive to Beverly Hills and Hollywood, the backyard feels like an urban sanctuary. There are tons of beautiful people sipping drinks, checking their Facebook messages (free Wi-Fi for registered guests) and savoring the California sun around the small pool.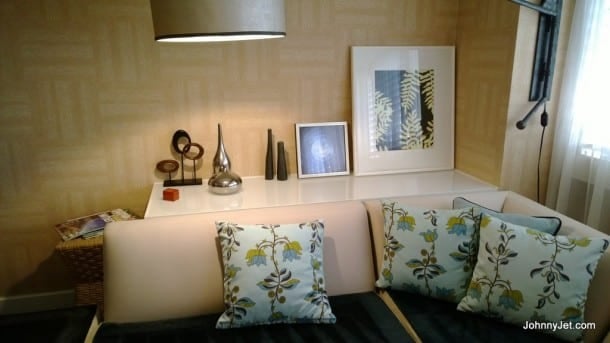 3. Rooms
The hotel has 258 rooms which were redesigned by Thom Filicia in a modern decor. Just like all W Hotels, the bed is super comfy and the bathroom was stocked with Bliss toiletries. The only thing that needed some help was the outdated bathtub and the water pipes in the building, which make way too much noise.
4. Dining
If you don't feel like going out on the town or walking into the village then eat at the hotel's restaurant Nine Thirty. It's named after the hotel's address and serves California fare by Executive Chef and Top Chef Texas contestant Dakota Weiss. Our waiter was amazing and his recommendations were spot on. I absolutely loved my beef bourguignon ($28) with pappardelle noodles, roasted market vegetables, red wine jus.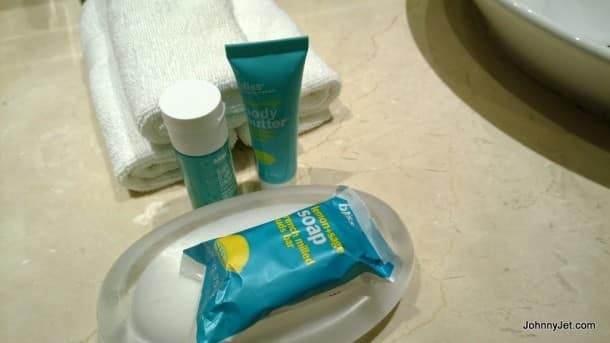 5. Spa
Natalie and I didn't have a chance to hit the hotel's Bliss spa but I heard they have a good one. It's 7,000 square feet with ten treatment rooms. They feature movie-while-you-manicure nail stations and a brownie buffet. Brownies?? It really might be pure bliss.
6. Friendly staff
You wouldn't necessarily think for a hotel so close to Hollywood that one of their best features would be friendly staff. But after interacting with our waiter at Nine Thirty and our check-in agent, I just had to add this to my list of reasons to stay at the W Westwood. And I can't forget to mention the woman working at the valet station who ran all the way down the street to tell us we were walking in the wrong direction when we left the hotel to walk into Westwood.
We were only in the hotel for about 15 hours so we didn't get to check out all of their offerings. Have you stayed at the W Westwood? What do you think of it?
Full disclosure: I received complimentary accommodations at the W Los Angeles along with a small fee from Starwood Hotels and Resorts.