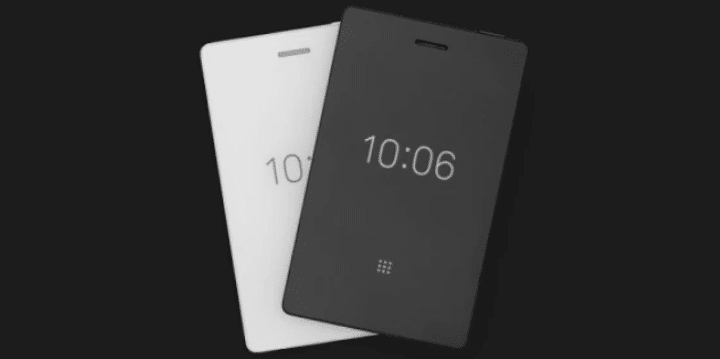 I usually don't write about Kickstarter or Indiegogo campaigns, but this one looks promising—and it's already doubled its goal of $250,000.
The Light Phone 2 is a simple, 4G LTE phone that's about the size of a credit card (91mm x 55mm x 6.5-7.5mm thick). What makes this phone special is that it lets you leave behind your bulky, distracting smartphones and carry instead a simple, slender phone with the basics in case you need to make contact with anyone.
The company calls it "going light" so you can spend more quality time with friends and family. The Light Phone 2 as the ability to make phone calls, the ability to send texts and an alarm clock. That's it. No apps or camera, just a black-and-white matte e-ink display. The phone won't be ready until April 2019 and if you back the campaign (three weeks left) it will cost you $250. So far over 2,000 people have backed it.