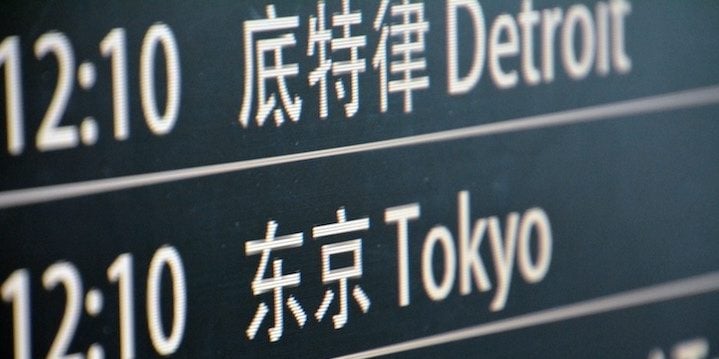 Today's tip comes from my friend Dan Nainan, an NYC-based comedian and speaker (here's his Travel Style). Says Dan: "Here's a bit of a head-scratcher for you. I know this might seem counterintuitive in today's day and age of electronic boarding passes, but I always print out my boarding pass when I get to the airport. I once missed a flight even though I got to the gate within the required window. The gate agent told me that everyone had shown up, so they decided to leave early. I politely protested that I had my electronic boarding pass, because I had checked in the previous day. She said that even though I had checked in online, that did not necessarily mean that I was in the airport. I asked her what would have happened if I had printed out my boarding pass at the ticket counter, and she said that they would have known I was in the airport and they would have waited for me.
Ever since that happened, I've always printed out my boarding pass every single time I get to the airport. You never know what might happen. There might be a humongous line for security, and you might be late getting to the gate. So it's worth taking a minute or two to print out your paper boarding pass."
Of course, most of the time you'll be okay printing your boarding pass/checking in from home or the hotel, but checking in at the airport does show the airline that you're in the building—and occasionally that can save you like it saved Dan.
Related: Keep Your Boarding Pass Out When Boarding International Carriers
____________________________________________________________
Have your own tip? Email it to whitney@johnnyjet.com!
Want to see more tips? Click here for all 1,206!
Want even more travel tips? Sign up here for the Daily Travel Tip newsletter! Just fill in your email address and check the Daily Travel Tip box—and you'll have Johnny's best tips, straight to your inbox each day!
If you already subscribe to our weekly newsletter, you can sign up on the same page. Just fill in your email and check the Daily Travel Tip box on the same page and you'll receive an email with a link to update your JohnnyJet.com preferences. On that page, just click the Daily Travel Tip box and Update Profile.