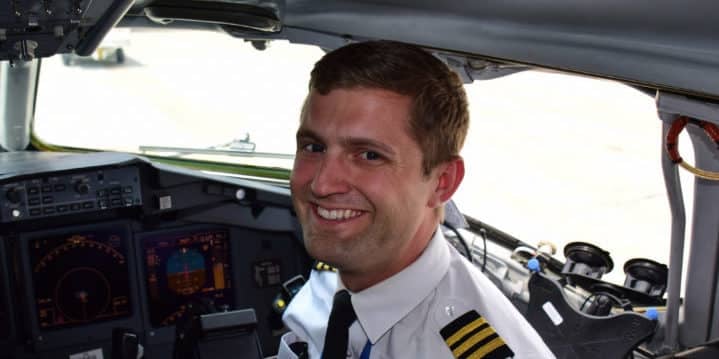 In our Ask a Pilot series, pilot Spencer Marker answers one of your aviation-related questions each week. See past installments here and submit your own to Whitney@johnnyjet.com.
The question
Hey Spencer. What's the difference in a point-to-point route system versus a hub-and-spoke setup?
—Randy
The answer
Hey Randy, thanks for writing in for this week's Ask a Pilot. Over the years, airlines route network strategy has evolved in order to provide consumers with coast-to-coast flight coverage and beyond. Airline deregulation in the 70s proved to be the catalyst to change how airlines moved people and cargo from place to place.
Airline deregulation
When the airlines were regulated, and fares were high, airlines flying glamorous international routes had a very limited domestic network. Conversely, domestic airlines weren't allowed to fly prestigious international routes.
The airlines themselves were governed by the Civil Aeronautics Board, which regulated the American airline industry like a utility. The CAB dictated which routes could be flown by which airlines and how much they could charge. Airlines like Pan Am, Braniff and TWA (remember these?) flew routes internationally while other airlines like American, Delta, Continental, Eastern, and United primarily flew within the US.
During regulation, airlines would serve cities point-to-point, without the hub concept we are familiar with today. These flights could be routed non-stop, or with many stops in between. Flights would land in intermediate cities to disembark passengers and board more, much like a city bus or train.
Additionally, domestic airlines tended to remain geographically concentrated. For instance, in 1974, Delta Air Lines flights were focused primarily in the eastern half of the United States, with just a handful of routes serving the west coast. American Airlines primarily served the midwest and southwest US.
President Carter's signing of the Airline Deregulation Act of 1978 represented a seismic shift in how airlines conducted business. Suddenly any airline could fly between any two cities. Domestic airlines like American and Delta started flying to Europe and other markets once reserved only for TWA and Pan Am. International airlines scrambled to launch large domestic networks.
Over time, airlines did away with point-to-point service, opting instead to build up large operations in hub cities. These cities would act as a central meeting point for all flights, allowing passengers to connect from one flight to another. In theory, you were never more than two flights from where you wanted to be.
As airlines shifted to a more hub-and-spoke focused strategy, some holdouts retained a point-to-point strategy. Both have their benefits.
Hub-and-spoke
Following deregulation and the chaos that ensued, large airlines began to select cities to serve as a connecting point for travelers in their network. Delta Air Lines fortified its operation in Atlanta. United beefed up its network out of Denver and Chicago. TWA entrenched itself in its St. Louis and New York JFK hubs.
Rather than trying to serve a pair of cities with non-stop or multi-stop service, these airlines could route flights from cities across the globe into one airport, allow passengers to make connections, then fly them to their final destinations.
The airlines discovered that routing passengers through a hub, they could connect cities that might not be able to sustain a non-stop flight. For instance, there may be only a few passengers who start in Lexington, KY and travel to Savannah, GA. This route could not be flown profitably on its own. But if you add a stop in a hub and carry connecting passengers to other cities, now both locations can profitably sustain flights.
Hub operations have their downsides. Having a large percentage of your operation in one airport leaves the airline vulnerable to unforeseen events. Delta experienced that recently with a storm that shut down Atlanta's airport for hours and had disruptions that rippled out through the system for days. The airline is working to ensure that doesn't happen again. Additionally, having such a large operation at an airport often leads to congestion and delays. TWA's St. Louis hub was notorious for lengthy taxiway delays due to their large presence at the air field.
Point-to-point
While large network airlines generally moved away from point-to-point route systems following deregulation, some airlines actively embraced it. Southwest Airlines maintains a network that includes numerous non-stop and multi-stop flights and serves the airports it flies into with many flights a day. The airline was long considered one of the most reliable, least-delayed airlines in the country.
Ultra-low-cost carrier Spirit Airlines also employs a point-to-point network, connecting numerous cities together with its cheap fares and non-stop flights.
To sum up
Thanks for the question, Randy. The strategies airlines use to connect cities have certainly evolved over time. The landmark Airline Deregulation Act was a tough pill for many airlines to swallow, as it increased competition dramatically. The result was the demise of many prestigious carriers like Pan Am and TWA. However, it opened the door for new airlines and kept ticket prices low for consumers. It also fundamentally changed the way large airlines move passengers from place to place.
Check out Departed Flights (I love this site) to see historic airline route maps from the past.
If anyone have a burning aviation question or something you would like cleared up, drop us a line at Whitney@johnnyjet.com to get your question featured in an upcoming Ask a Pilot column.
Tailwinds,
—Spencer