This post contains references to products from one or more of our advertisers. We may receive compensation when you click on links to those products. For an explanation of our Advertising Disclosure, visit this page.
Understanding how credit card interest works can sometimes be confusing. One common misconception is that you pay interest on credit cards even when you pay your balance in full. This idea actually is almost always false.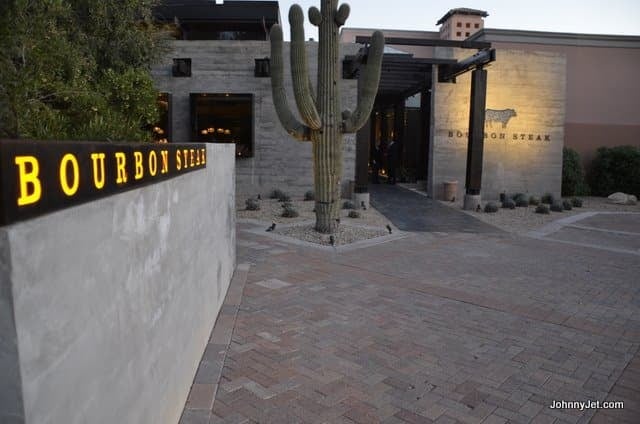 When Do You Pay Interest on Credit Cards?
Credit cards are one of the best tools to improve your credit score. Plus, if you get a credit card without an annual fee, you can build it for free! However, only if you can responsibly handle a credit card and make the full monthly payment before the payment due date should you consider applying.
If you miss the payment due date, your bank can begin charging you interest on your outstanding credit card balance. Pay your monthly balance in full each month before the due date, just like your rent or student loan payment, and you'll be in good shape.
While this is a simple summary of when you pay credit card interest, there are a few different ways you can pay interest.
Pay Balance in Full After the Payment Due Date
Credit cards are a "variable credit account" where the balance is constantly fluctuating, but your bank still sets a monthly due date. For example, they might send your monthly statement on the 27th, and payment is always due on the 24th.
Your statement includes two different balance amounts:
Minimum Payment Due
Statement Balance
You need to pay the Statement Balance in full on or before the payment due date to avoid interest charges. Only paying the minimum payment keeps your account in good standing, but your remaining balance begins accruing interest after the due date.
If your due date is on the 24th, your remaining statement balance begins accruing daily interest beginning on the 25th.
Some credit cards offer an additional grace period of several days before they begin charging interest. Do yourself a favor and don't take the risk. It's too easy to forget.
Remaining Balances After an Introductory Period Ends
Most rewards credit cards come with an introductory 0% APR on new purchases and balance transfers for 12 to 21 months. As long as you make the minimum monthly payment each month (not the entire statement balance), your balance doesn't accrue interest.
Once the introductory period ends, you begin paying interest on any remaining balance. If you plan on carrying a balance during the introductory period, make sure you pay it off before the introductory period terminates. Otherwise, you will pay interest on your balance even when you pay it in full. Read the entire terms and conditions so you know when you have to pay credit card interest.
Don't forget that you also have to pay a balance transfer fee when you transfer your balance from an existing credit card to a new one. For most cards, it's a one-time fee that's 3% of the balance. For instance, on a $5,000 balance transfer, you need to pay the $150 fee.
Cash Advances
If you forget your debit card at home, you can also use your credit card to withdraw cash from ATM machines. With your debit card, you only have to pay a one-time withdrawal fee from a non-network ATM. Credit card ATM withdrawals charge a fee plus interest on the cash advance balance.
You will continue to pay interest until the cash advance balance is paid in full. In some instances, the cash advance APR is higher than the purchase APR or balance transfer APR.
If you need to make a cash advance, make sure you pay it back as soon as possible. Even though you might pay a few pennies in interest, try to schedule a same-day payment from your phone as soon as finish the ATM transaction. You don't have to wait until you receive your monthly statement to see how much you owe, because the interest is growing every day you wait.
Tips to Avoid Credit Card Interest
With a little effort, you can easily avoid paying credit card interest. These tips help make sure you never forget to submit payment and always afford your balance.
For extra motivation, don't forget that you can check your credit score for free to see how positive events (like full payments) improve your credit score.
Pay Your Balance in Credit Card Grace Period
Most credit card owners pay their balance during the grace period. This is the 21 to 28-day window from when your statement balance is set and your monthly payment due date. Your balance won't accrue interest during this grace period.
Just remember that you can only schedule one credit card payment per day if you need to use two different bank accounts to pay your balance. If you need to make partial payments, schedule your first payment for at least one day before the due date so your second payment can be scheduled on the due date.
Pay Attention to the Daily Transaction Date
If you wait until the last minute to schedule your payment, you usually need to schedule the payment before 6 p.m. Eastern Standard Time to receive credit for that day. Being even an hour late on your payment due date means you may pay interest on credit cards for one calendar day.
Make Payments During the Statement Period
You always have the option to treat your credit card like a debit card by making daily payments. When you have enough money in your bank account, you can schedule regular payments during the current billing period. Doing so makes it possible that you won't owe anything on the payment due date.
When you make a cash advance or balance transfer and don't have an introductory 0% APR, you should pay off the balance ASAP. Or, at least make partial payments to minimize your interest payments. Remember that you can schedule one payment each banking day.
It's also a good idea to make early payments if you have an unusually large purchase. You can charge it to your credit card to earn extra rewards points and the convenience of not carrying massive sums of cash in public.
There are also free apps like Debitize and Debx that will automatically withdraw cash from your bank account and pay your balance in full.
Only Charge Bonus Categories to Your Credit Card
This tip helps ensure your monthly balance doesn't become too large to pay. If you're on a limited income, only use your credit card for bonus categories and continue to use cash for your non-bonus categories. You'll still live within your means as you maximize your most valuable purchases.
If you earn bonus points on groceries, gas, dining, or even on streaming services, only use your credit card for these purchase categories. You don't want to have to pay interest on credit cards that have high balances.
When you have a flat rate rewards card that earns the same number of points on every purchase, only use your card for select essential purchases like your groceries, gas, or cell phone bill. When your primary goal is to improve your credit, you only need to show that you can make consistent on-time payments, not being able to pay off large balances every month.
What Happens When You Pay Interest on Credit Cards Bottom Line
Paying your balance in full every month before the due date means you never have to pay interest on eligible purchases. Timely payments also have the most positive impact on your credit score. Use the tips above to build your credit. Choose options that will help you avoid having to pay interest on credit cards.