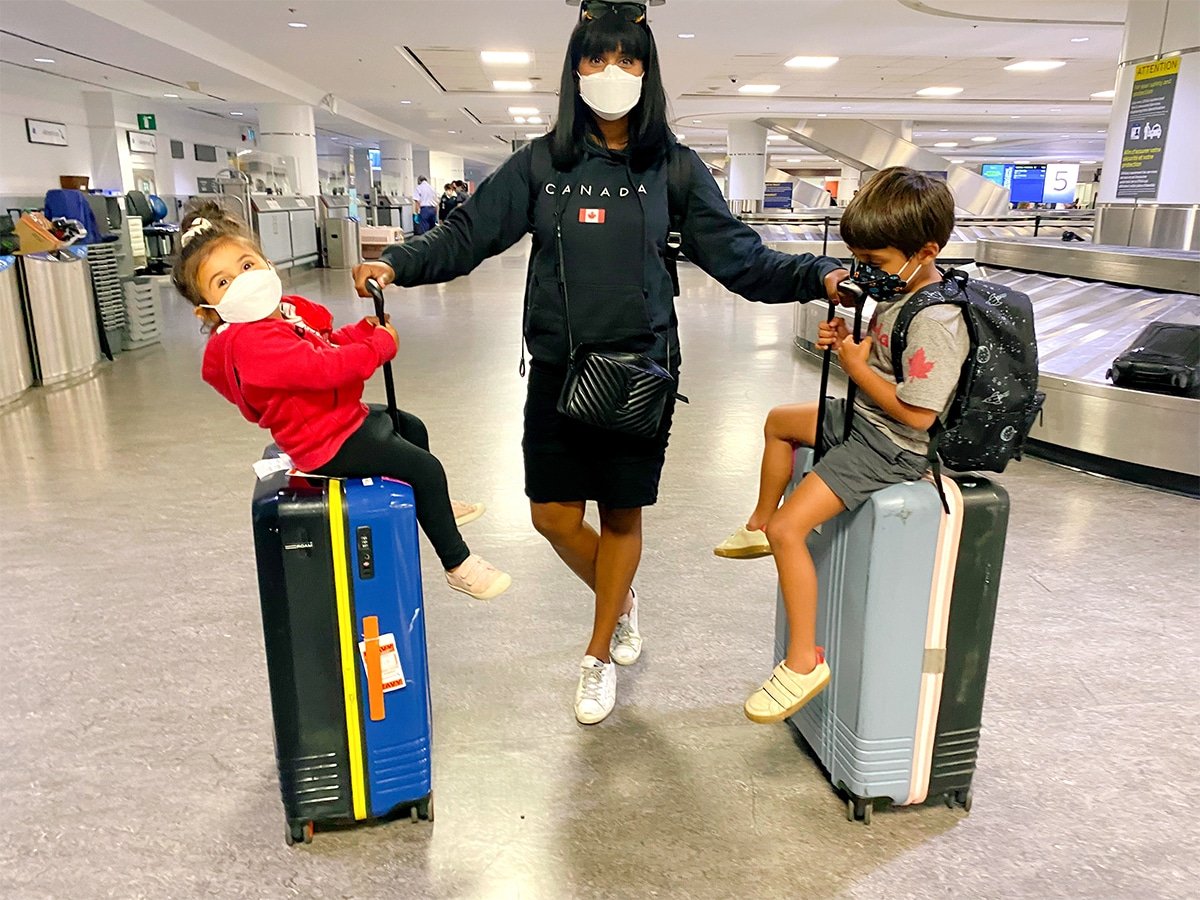 I know that everyone wants the pandemic to end and all the entry rules and tests that go along with it, to end. I'm one of them. However, after flying into Canada for the first time in just over three years, I think the Canucks have gotten one thing right … random testing.
If you recall, on April 1, Canada dropped the entry rule requiring all travelers to show proof of a negative Covid test taken within the past 24 hours. However, they kept the mandatory ArriveCan form and the random Covid testing.
I hope they drop the ArriveCan form as there are some things that are confusing and it takes time to fill out. But I do like that they randomly test passengers on arrivals for a couple of reasons, which I will get to shortly.
First, my wife, two kids and I flew from New York's LaGuardia Airport (BTW Terminal B at LGA is my new favorite U.S. terminal) to Toronto Pearson, and we got lucky in so many ways … from our Blacklane driver showing up early (they always do) to the weather. FYI: Use code JOHNNY15JUNE22 to save 15% off your first Blacklane ride when booked in June for future rides. Here's more about Blacklane, a service that offers luxury ground transportation with professional drivers
We took American Airlines' first flight out of LGA to Toronto at 8:31am on a Wednesday morning so we beat traffic to the airport and there was no line at check-in, security and most importantly, at immigration.
We were most worried about the line at immigration because we've heard and read horror stories about flying into (and out of) Toronto's Pearson International Airport (YYZ) because of their long queues. In fact, the news about it was so bad that I wrote a tip suggesting travelers might want to avoid YYZ altogether and fly in/out of YTZ or drive across the border.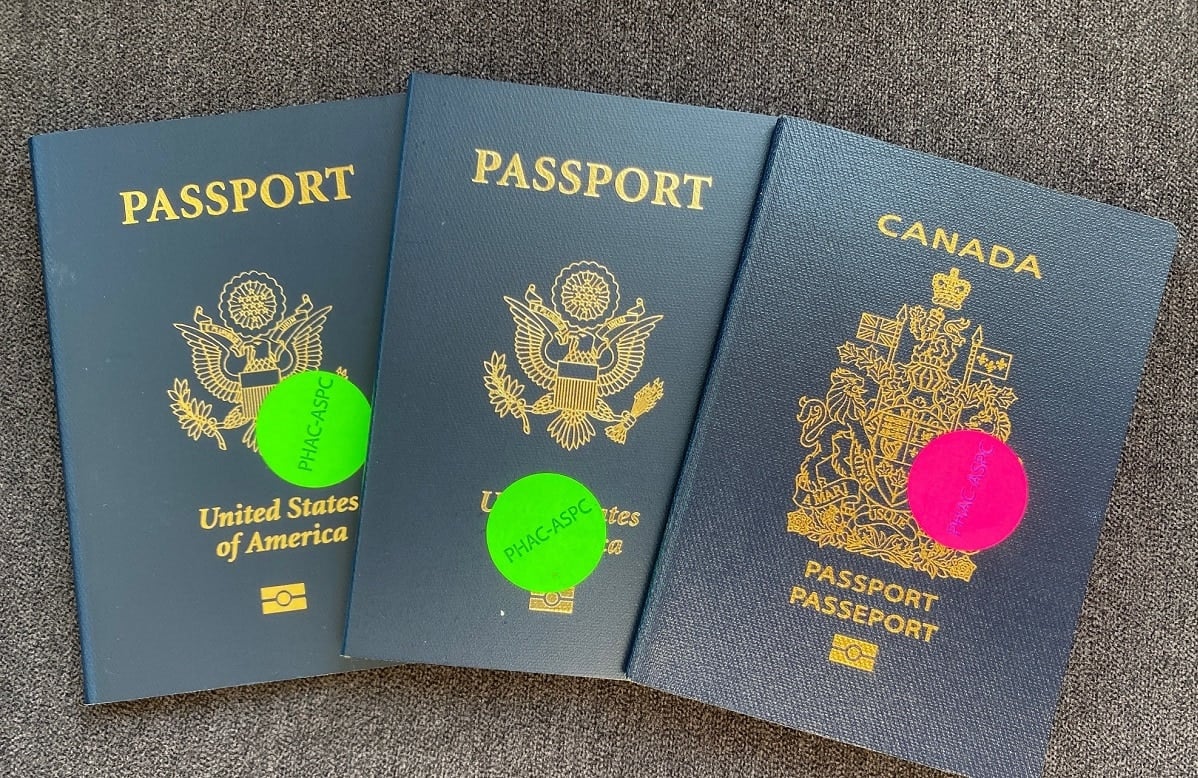 But fortunately, everything worked out perfectly for us yesterday. We breezed through immigration and there were no long lines anywhere. Things continued to go smoothly, even when Natalie got a pink sticker placed on the front of her passport. I had no idea the immigration officer had placed stickers on our passports until we exited customs and immigration in YYZ's Terminal 3. At the end of the walkway, there was an agent asking to see everyone's passports. It was then that I saw my wife had a pink sticker on hers while my kids and I all had green ones. I quickly realized it wasn't because she's Canadian and we're American; it was because she got randomly selected for Covid testing.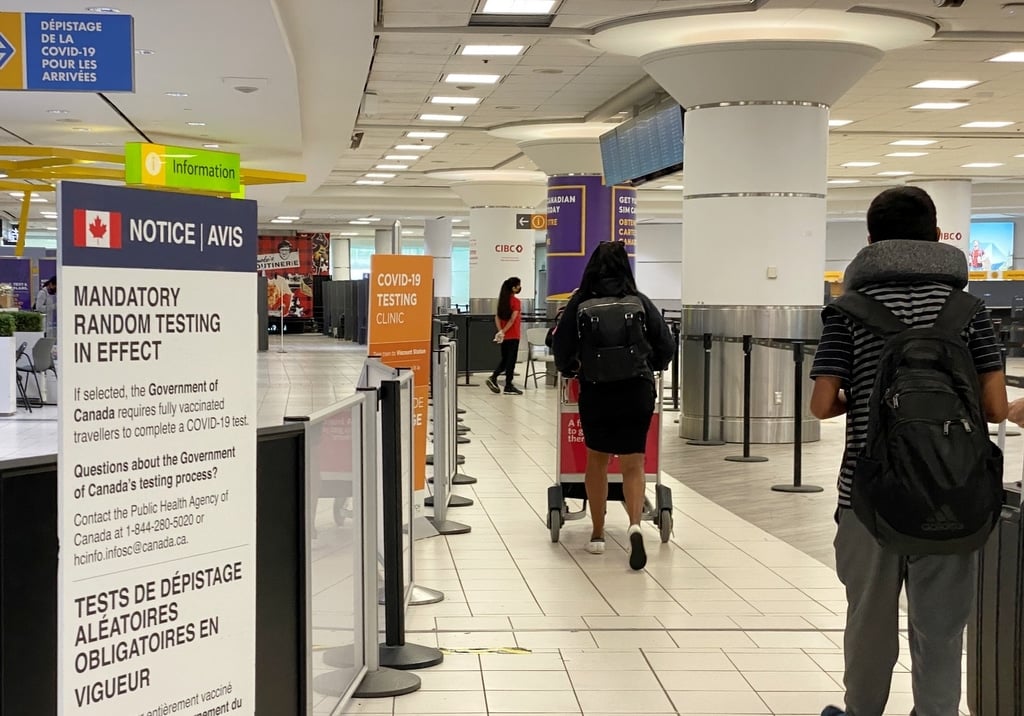 Instead of taking a left towards the exit like the majority of arriving passengers, she was directed to take a right to go get tested. The kids and I couldn't go with her to the testing area which, pre-pandemic, was T3's welcome area. These days, it's filled with Covid testing and personnel.
At first, I was really bummed because I thought the process would take forever and we would be stuck there for a long time. But the whole thing ended up only being eight minutes. I'm guessing it was so quick because it was mid-morning on a Wednesday. But here's Natalie's experience in her own words:
"I was surprised to see that my passport had a pink sticker on it and even more surprised to realize that I was being pulled aside for random Covid testing. I had no problem with it, though. Throughout the process, everyone was extremely helpful and friendly.
First, I was directed to a woman, who led me to a team of two, waiting at a computer. They confirmed my identity and my arrival flight information. From there, I was escorted to another person who walked me to the makeshift testing area. The tester, dressed in full PPE, confirmed my identity again, then swabbed the inside of my mouth and my nose. That was it, all done, much quicker than I had expected. I was told that I would be notified of my test results, which I was, via email."
There are two reasons I think random testing is a good thing: 1. It gives the government an idea how many people are entering the country with the virus and from where; 2. It's a quick, easy way for travelers to get a free PCR test and have peace of mind if you test negative or know to take the necessary precautions if you test positive.
We're visiting Natalie's mother so we worried about possibly exposing her to Covid and some doctors say the free rapid tests that the U.S. government provide aren't always reliable unless you show symptoms. So the only real way to tell is to get a PCR test, which isn't cheap.
As Natalie said above, she was emailed the results and they came in less than 24 hours after the test. I'm happy to report she tested negative so we're feeling relieved that we're not unknowingly spreading the virus. Yeah! Let's hope that continues.
Have you've been randomly selected at YYZ for Covid testing? How was your experience and how long did it take? Please leave a comment below.