This past week I spoke at the Cruise Planners conference in Fort Lauderdale, Florida, and part of my talk included my picks for the top travel destinations of 2014. The audience of 500-plus travel agents seemed to like it so I thought I should share them with you—plus a little background on each place. Below are my top travel hot spots for the next calendar year, in no particular order. Which one tops your list?
Top travel destinations for 2014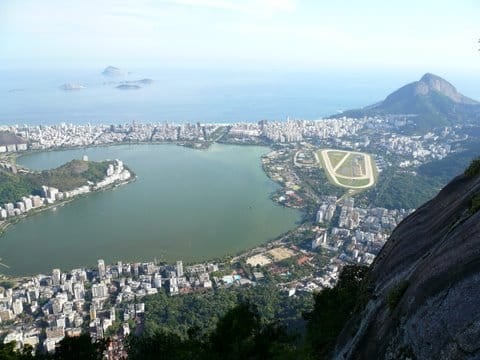 1. Brazil
This shouldn't be a surprise since the World Cup is heading to Brazil in 2014! On top of that, the Summer Olympics are going to be in Rio two years later in 2016! According to a study by Brazil's tourist board, hotel stays during the World Cup could soar by up to 500%! These sorts of shocking figures have prompted the government to order an investigation into whether FIFA's official accommodation agency was involved in "cartel" practices that could lead to hotel prices soaring during the 2014 World Cup. We'll be keeping an eye on that, but the wonders of Brazil will be there all year long.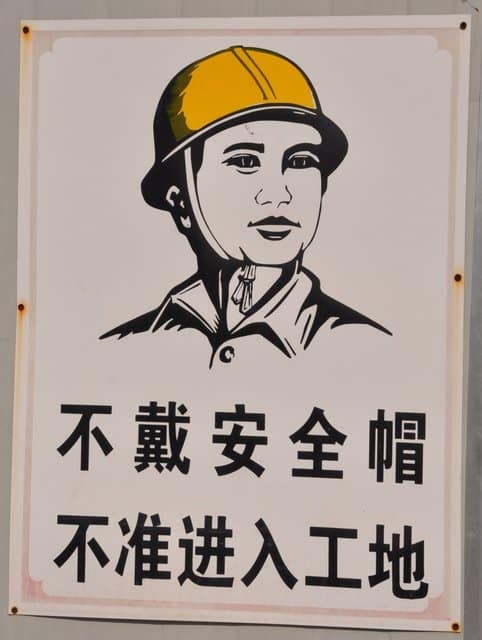 2. Chengdu
Chengdu is the capital of Sichuan province in southwest China and home to 14,000,000 people. British Airways has just started nonstop service from London, and United will begin service from San Francisco in June 2014 (pending government approval). These new routes are definitely going to put Chengdu on travelers' radars. Also this year, Chengdu—along with Shanghai, Beijing and Guangzhou— will be offering 72-hour visa free stays to foreigners. And let's not forget the pandas, since this is where research base of giant panda breeding is located.
3. Russia
The Winter Olympics (February 7-February 23, 2014) are heading to the Black Sea resort city of Sochi, Russia in 2014—which will bring a massive increase in appeal to this destination. But with Russia's political differences with the U.S. and the country's new and controversial anti-gay laws, it will be interesting to see if many Americans show up. Good to know: Costa Conciere SpA (run by the same company that operated the Costa Concordia) will be chartering a 12-deck, 726-cabin ship to provide accommodation for visitors to the Olympics.
4. Scotland
This is going to be a big year for Scotland thanks to the fact that they're having their second "Homecoming." The first was in 2009, and like that one, this year's will bring all of the country's communities together to celebrate the whole with hundreds of events across Scotland—from mass participation to small community activity. In addition to new and unique events, there will also be Homecoming 'extensions' to established celebrations, like Hogmanay, Edinburgh festivals and the Spirit of Speyside Whisky Festival. Scotland will also be hosting two major sporting events in 2014 in the Commonwealth Games and the Ryder Cup. Scotland is hosting the Ryder for only the second time in history and for the first time since 1973.
5. Berlin
2014 marks the 25th anniversary of the fall of the Berlin Wall. In honor of this important milestone there will be a series of special events and museum exhibitions throughout the city of Berlin in the coming year. The main event is taking place on the anniversary date of the fall—November 9, 2014—and will be a light installation in the center of the city. Tourism officials have planned illuminated helium-filled balloons along the trail of the Berlin Wall (12 km or 7 miles) along the former inner-city border. And let's hope the new Brandenburg Airport will finally open in 2014!
6. New York
New York is always hot, but especially when the Super Bowl (February 2) comes to town! This is the first time the Super Bowl has been held in this part of the country and there's been all kinds of grumbling because fans want a place where it's warm. If one thing is fairly certain it's that it's probably not going to be that warm on February 2. But you never know with global climate change, and I do remember in my senior year of high school it was 79F on February 2 (it was such a rare occurrence that all my friends skipped school and went to the beach which is why I still remember that day).
But what's really putting New York and specifically lower Manhattan on the list for 2014 top travel destinations is the One World Trade Center opening and the 9/11 Museum soon as well in spring 2014 after lengthy delays (due to financial reasons and then hurricane Sandy).
7. River cruising
River cruising is continuing to grow at a rapid pace as more and more Americans are getting turned on to it (I went on my first river cruise this past summer and loved it). 2014 is going to be another big year for new ships and Viking River Cruises will be leading the way by adding 12 190-passenger Viking Longships. AmaWaterways is launching two new European vessels, AmaSonata and AmaReina. Tauck is launching two as well: Inspire in April and Savor in June. Avalon Waterways will add three new ships: Avalon Poetry II, Avalon Impression and Avalon Illumination. Uniworld Boutique River Cruise Collection is launching SS Catherine and Scenic Cruises is christening two new ships: Scenic Jade and Scenic Gem.
There are also two new ships launching in North America in 2014 as American Queen Steamboat Company debuts American Empress on the Columbia/Snake Rivers and American Cruise Lines launches a sister ship to its Queen of the Mississippi.
8. Cambodia and Vietnam
In a recent survey of American Express travel agents, 27% cited Cambodia and Vietnam on the Mekong River as "unexpected destinations" for heightened consumer interest. Both are definitely top destinations for me and I plan on going myself for the first time in 2014.
So there you have it: my list of 2014's top travel destinations! Do you agree or disagree? Which destinations would you add?