Monograms is an international travel company and part of the award-winning Globus family of group travel brands. Check out more on the company in Arthur's introduction and Part 1. Whether you're a traveler that likes to see all you can see or a traveler that likes to watch your feet grow roots as you stare off into an exotic sunset, the beauty of Monograms is that it allows you the choice to do either—or in my case both. Spending the better part of the week in Venice and a quick day in Milan left my dogs barking. The bus ride from Milan to Stresa was some welcome downtime. As the bus made it's way north to the quaint town of Lake Maggiore, I drifted off and began to reflect on the treasured experiences I'd collected so far. The sights, sounds, smells, and food of Venice left me hungry for more, and I couldn't wait to see what this lakeside town had to offer. Transportation With our trusty guides Raffa (Milan) and Igor (Venice), the door-to-door service that Monograms provides made transportation a breeze. All connections were smooth as silk, including private buses and 1st class train rides on Italy's high speed rail (and remember all connections and transfers are included when you're traveling with Monograms).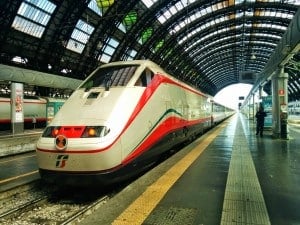 Accommodations Speaking to a couple who were coincidentally also traveling with Monograms, but on a different trip, I asked how they'd been enjoying their trip. We talked while traveling aboard a water taxi over to Isola Bella and shared many of the same wonderful experiences. The couple explained to me that they'd decided to spend the back end of their trip here at Lake Maggiore to relax before heading back home to the daily grind that inevitably awaits all travelers. This all sounds very logical, but the planning of the "relaxing part" of every trip always seems to be placed on the back burner when confronted with the endless possibilities that a European vacation can offer. Of course the "relaxing part" of a trip is all very easy to incorporate when planning a Monograms vacation, and the Grand Hotel Bristol offers a fantastic place to relax. Originally a noble's home, the Grand Hotel Bristol has been carefully renovated with a focus on maintaining the elegance of its glory years. It's situated directly across the street from beautiful Lake Maggiore and is a 10-minute walk to the downtown shops and restaurants. The hotel has all the amenities for business or pleasure travel including bars, restaurants, gardens, outdoor and indoor swimming pools, a health club and jacuzzi, and Wi-Fi available throughout.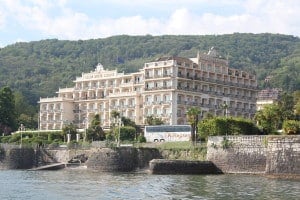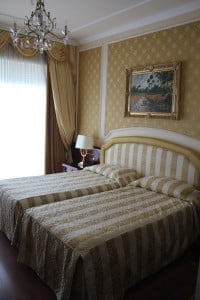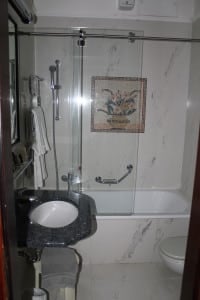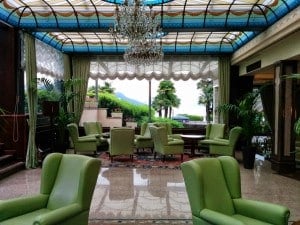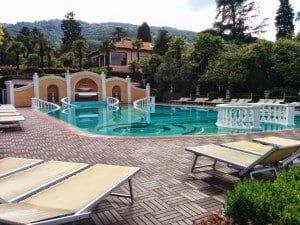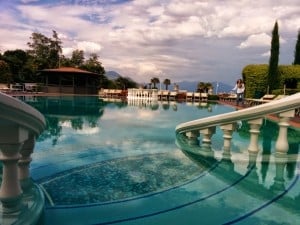 Sightseeing In Lake Maggiore, our Local Host was Kate. Kate was a very nice woman who was a local resident and very firm in her beliefs about what we should see while staying in her home. As always we were given options, but Kate made it clear that we would be making a huge mistake if we didn't take an early afternoon to visit the island of Isola Bella. Thanks Kate!! It would indeed have been regretful not to have experienced Isola Bella and a tour of its Burromeo Palace (Palazzo), where, once again, we were provided a charismatic, well-spoken, passionate tour guide. On our tour of the Palazzo on Isola Bella our guide offered the same level of guidance and enlightenment provided by Igor and Marco in Venice. Once more I was reminded of a culture that takes great pride in sharing its historical relevance to the world. I could have easily spent the whole day traveling back in time, admiring the great works of art that the Burromeo family had collected and preserved over the centuries (sorry, no photos allowed to be taken inside). After a visit to the on-property cafe for my 23rd cappuccino, I made my way over to the beautifully manicured gardens that offered panoramic views of the majestic peninsulas. Isola Bella also offers retail shops and restaurants as well as water taxi and ferry service to Stresa, Laveno, Pallanza, and Intra. The island is also host to the annual Stresa Music Festival in late August.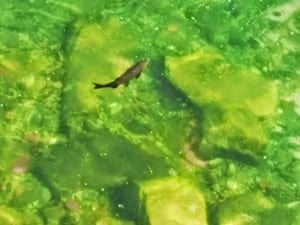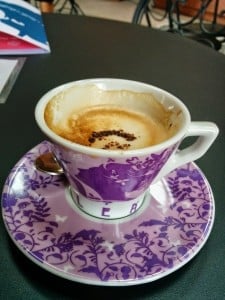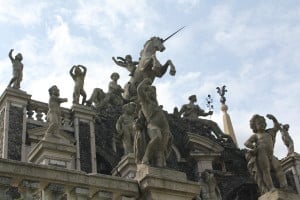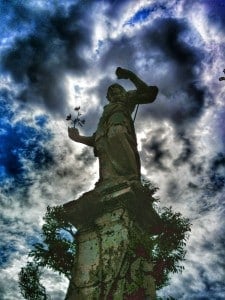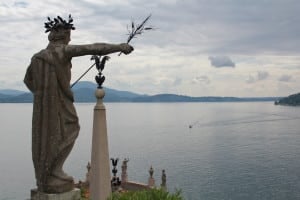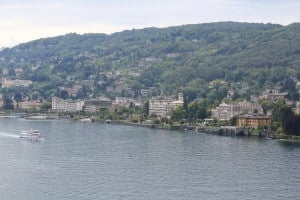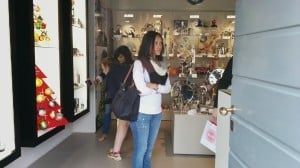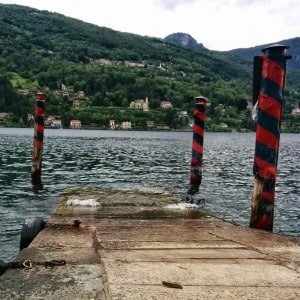 Exploring Downtown Lake Maggiore was literally a 10-minute walk alongside the lake heading south. There was a surprising amount of eateries, shops and boutiques in the area, all accessible via cobblestone streets and sidewalks deprived of the vehicle traffic of Milan and pedestrian traffic of Venice. The sun was shining, the weather was perfect, and so I just sat down to my 10th pizza in Italy (each one better than the last)—and then it was time for a gelato. A gelato and an afternoon stroll through downtown Lake Maggiore is hard to beat and will forever be a cherished memory of my travel experience with Monograms in Italy.