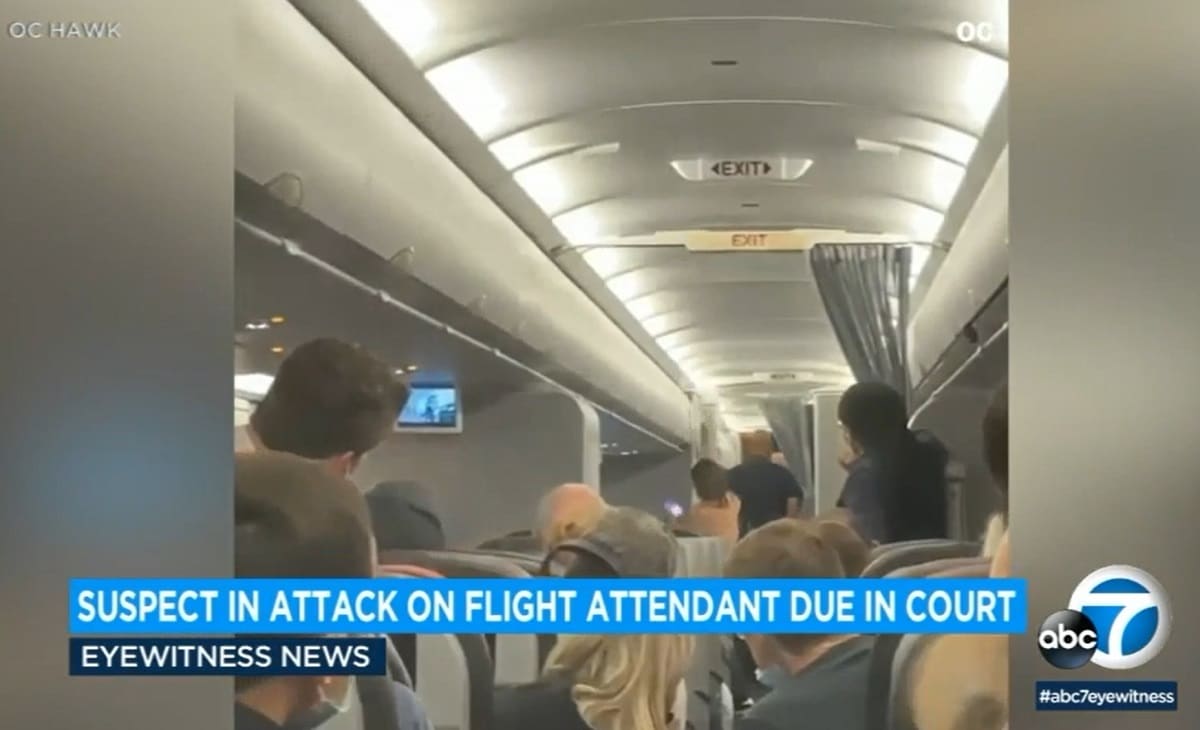 The identity of the man who allegedly punch an American Airlines flight attendant twice in the face and broke her nose has been formerly charged. Brian Hsu, a 20-year-old Irvine, California man, was charged with interference with a flight crew and assault within the special aircraft jurisdiction of the United States, the Department of Justice.
According to ABC News: "The charges stem from Hsu's alleged assault on Oct. 27 aboard American Airlines Flight 976, which was diverted to Denver, Colorado. Hsu is expected to appear in U.S. District Court for the Central District of California for an initial appearance on Monday."
The passenger was reportedly sitting in first class but from the video, it looks like it was in Business on one of American Airlines' A321Ts. Hsu was supposedly accidentally bumped by a female flight attendant but the flight attendant quickly apologized. However, later in the flight, Hsu is reported to have walked to the back of the plane and punched the flight attendant twice in the face. Hsu apparently returned to his seat as if nothing had happened. What? This is highly disturbing, to say the least.
The assault was so insane that American Airlines CEO, Doug Parker, called it "one of the worst displays of unruly behavior we've ever witnessed." He has since banned the passenger for life and this incident is only fueling the growing calls for a universal passenger no-fly list.
Something doesn't add up with this story and according to The Hill: "Hsu, who was returning to California after having brain surgery in Rhode Island at the time of the incident, told investigators that he was stretching when he accidentally bumped the attendant, the complaint says."
Transportation Secretary Pete Buttigieg, says a 'no-fly list' should be considered for unruly passengers after a flight attendant was assaulted. According to Business Insider: "As of October 26, the Federal Aviation Administration has received 4,941 unruly passenger reports this year. The agency says it has opened 923 investigations. In 2019, the FAA only opened 146 investigations."
I wrote a post back in September that a universal no-fly list is truly the only way to get unruly passengers to stop taking their aggressions out on flight attendants. Even before the pandemic, I was often appalled by how many passengers treated the flight attendants like servants.
I can almost guarantee that if a passenger knows there's a universal no-fly list and that if they act up, they're not going to be able to get to where they're going by air unless they rent a private jet, then they'll shape up. Pretty sure they won't want to have to take the train, bus, car, a boat or some other means of transportation.