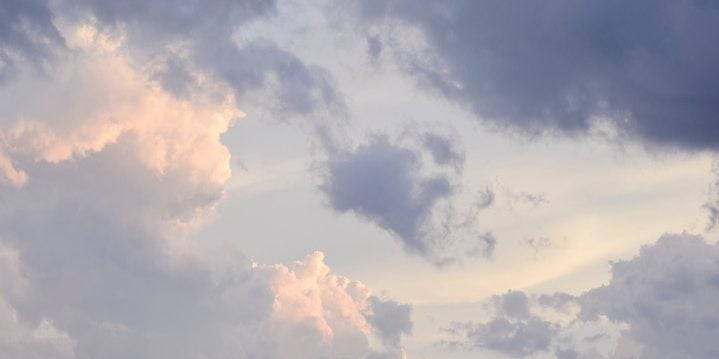 On Monday, a United passenger on a Houston-to-New York LGA flight named Maggie Gremminger (who goes by @MaggieGrem on Twitter) sent five tweets upon landing that went like this…
I just flew into LGA and witnessed a United flight attendant instruct a passenger to put her dog bag in the overhead bin. It was clearly a dog and while the customer was adamant about leaving it under the seat, the attendant pushed her to do so. (1)

— MaggieGremminger (@MaggieGrem) March 13, 2018
Myself and a fellow passenger felt like that was NOT a thing. I am not a flight attendant tho. Maybe they have air ventilation in there that I didn't know about. I tried googling rules about pets on board but didn't have ample time before takeout. (2)

— MaggieGremminger (@MaggieGrem) March 13, 2018
At the end of the flight, the woman found her dog, deceased. She sat in the airplane aisle on the floor crying, and all of surrounding passengers were utterly stunned. (3)

— MaggieGremminger (@MaggieGrem) March 13, 2018
I am disgusted and traumatized. Pets are family. How could a trained flight attendant instruct a passenger to place her dog in that bin. It was her job to understand the plane and it's rules/limitations. (4)

— MaggieGremminger (@MaggieGrem) March 13, 2018
I don't know how I'll sleep tonight. It was clearly a dog in a TSA approved dog bag. Why would the flight attendant force the woman to put her dog there? I could have done something. I'm so upset.

— MaggieGremminger (@MaggieGrem) March 13, 2018
This was obviously a tragic and unnecessary incident. I understand that it's difficult for an airline to manage thousands of flight attendants, but there is absolutely no way a flight attendant should've given instructions to place an animal in the overhead bin. For its part, I was glad to see that United at least took responsibility. A United spokesperson provided the following statement to TPG: "This was a tragic accident that should never have occurred, as pets should never be placed in the overhead bin. We assume full responsibility for this tragedy and express our deepest condolences to the family and are committed to supporting them. We are thoroughly investigating what occurred to prevent this from ever happening again."
If I'm ever a passenger in that situation, I would ask to speak to another flight attendant, then the pilot, and if they all continue to give me those bad instructions I would walk off the plane. That said, I don't blame the passenger because she probably didn't know the rules, and I wish her and her family the best in the wake of all this. Hopefully, this can serve as a reminder for everyone to never, ever place a live animal in the overhead bin.
Good to know: Here's United's pet policy.
Related: An Important Reminder for Travelers Flying With Pets
____________________________________________________________
Have your own tip? Email it to whitney@johnnyjet.com!
Want to see more tips? Click here for all 1,153!
Want even more travel tips? Sign up here for the Daily Travel Tip newsletter! Just fill in your email address and check the Daily Travel Tip box—and you'll have Johnny's best tips, straight to your inbox each day!
If you already subscribe to our weekly newsletter, you can sign up on the same page. Just fill in your email and check the Daily Travel Tip box on the same page and you'll receive an email with a link to update your JohnnyJet.com preferences. On that page, just click the Daily Travel Tip box and Update Profile.