It is really something to drink cava in the clouds. A few hundred feet above the rolling vineyards of north-central Spain, I arrived at this truth last week—in, yes, the clouds. The burly captain of my hot air balloon had released his attention from the burner, uncorked a bottle of something local with his thumb and dug out eight glasses from the basket suspending us in the sky. In this part of the world, wine does not wait for you to return to Earth.
Tiny bubbles sloshed over the rims as the glasses clinked. Salud. Salud! Salud!! The wind curled silently around us as we sipped the grapes grown below us in their final form. Alone as eight people in this lonely outcrop of atmosphere, we watched La Rioja drift below us like a backdrop in parallel dreams.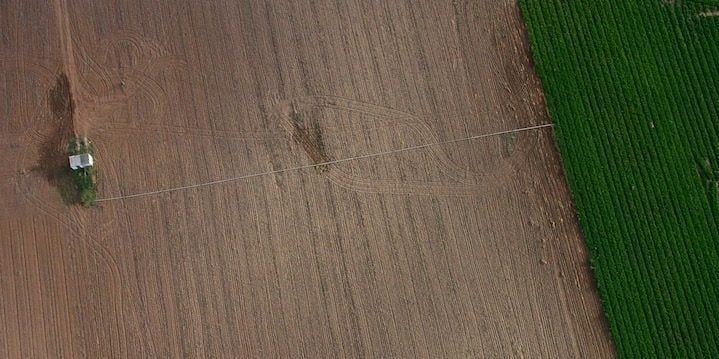 Of La Rioja's many faces, this one was my favorite. As the colors and shapes below us darted between pattern and disorder, the landscapes of one of the world's great wine regions came alive. Small towns of great wine affection bubbled out around the highest of hilly outcrops, most with grand churches at their crests. The famed local grapes I'd been drinking for days ran in a patchwork of tight rows, the fingerprints of centuries of intelligent design. La Rioja—valley of complex wines, heavy pork dishes, close-knit families, and belly laughs—made sense.
What is La Rioja?
La Rioja is a region of some 2,000 square miles in Spain, famed for its wines and as the birthplace of the modern Spanish language. Haro, one of its larger (~12,000 people) towns, claims the highest concentration of centenarian (100-years old or older) wineries in the world. More recently, La Rioja was granted temporary infamy as the setting for The Bachelorette, if that's the sort of thing you like to hear. Objectively, that appearance has much to do with why year-on-year visitation to La Rioja is accelerating. There are other reasons, too.
A few La Rioja basics:
Location: North-central Spain, adjacent to the Basque country (on Google Maps)
Nicknames: "The orchard of Spain," referring to the quality and freshness of the vegetables; "Oh, I've had wine from there," said by your friend
Capital: Logroño, home to about half the population
Other notable cities (ordered by population): Calahorra, Arnedo, Haro, Alfaro, Nájera
Wineries (Spanish: Bodegas): Approx. 500
Red grapes: Tempranillo, Garnacha Tinta, Graciano, Mazuelo, Maturana Tinta (more detail)
White grapes: Viura, Malvasía de Rioja, Garnacha Blanca, Tempranillo Blanco, Aturana Blanca, Turruntés de Rioja (more detail)
UNESCO World Heritage Sites: One (1), San Millán Yuso and Suso Monasteries; and one (1) tentative, La Rioja and Rioja Alavesa Vine and Wine Cultural Landscape
Closest international airport: Bilbao (BIO)
What to do in La Rioja
La Rioja is a place of intimacy and tradition. Acquaintance is made slowly, and then enthusiastically, over long, wine-soaked meals. You must drink the place in, village by village, leaving time only to walk or caravan between vineyards, tapas windows and once-in-a-lifetime wine experiences. You can show up in Logroño (by train, bus or car from Bilbao or Madrid) and throw Euros at everything in sight (this is not a bad idea), but you can also start with a little guidance.
First, a few wineries (bodegas):
There are hundreds more, all with clean glasses to fill and pride in the strength of the regional DOC. Drink well in La Rioja, but look beyond the bottle. From inside the Earth to hundreds of feet above it, here are five windows into new wine perspective in the fantastic La Rioja region:
1. The 15th-century caves of Conde de los Andes, Ollauri
Six floors below ground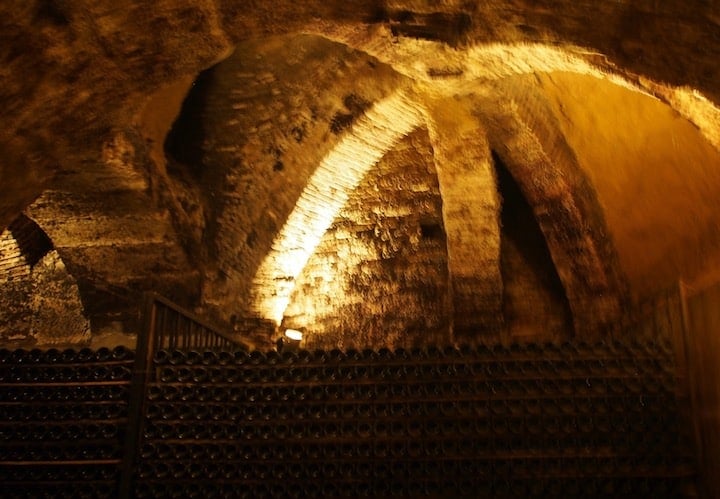 The photo above was taken in the low light of the caves beneath Bodegas Ollauri-Conde de los Andes. I was led here by a kind man in a T-shirt fresh from Tokyo, a man whose family of wine producers took over these 500-year-old cave cellars in 2014. His name was Javier. The wine his family makes on the premises is good, as it is for hundreds of miles around, but the caves are the draw. "For us this is a jewel," Javier told us. For me, as well.
Groups of up to twelve people can opt in for tours (€30 per person; includes tastings of several wines) of this ancient network of tunnels, which splinter off and run wild for a full kilometer—several floors below ground level. It's a living, moldy-air-breathing wine museum, and the life of La Rioja, human settlement, fills the walls. The tour is a mix of day-lit haunted house, wine education and La Rioja meet-and-greet, which for me was highlighted by the story of Javier's grandfather drinking water mixed with wine when he was thirsty. The man lived until he was 92. A few days later, I look back at his as a classic La Rioja story.
2. Pintxos-and-wine walk through Logroño, Logroño
Street level

As noted above, Logroño is the capital of La Rioja. Of note inside its walls are a street named for the 11th of June (Calle Once de Junio), when in 1522 the town triumphed over the mighty French (the day is now an annual celebration); a chutes-and-ladders-type game painted onto a plaza that is allegedly very fun when you are very drunk; the Ebro River; and the twin spires of Concatedral de Santa Maria de la Redonda. In a region of little towns and tiny streets, Logroño is the closest thing to urban sprawl. That makes it a wonderful place for a tapas/pinxtos walk.
In my writing on San Sebastián, I wrote of txikiteos, the Basque word for the hours spent bouncing between pintxo bars for small bites and fingers of wine. La Rioja is not Basque country, but it's close enough to explain the shared interest in food-and-wine outings. In Logroño—as in San Sebastián and throughout the region—you should spend time on foot on streets like Travesía de Laurel, which crowd pintxo bars and wine-tasting opportunities into close proximity. Try Bar Soriano for mushroom-only pintxos (note: that may be extremely hot). From there, there are endless possibilities.
Pintxos v. tapas: What's the difference? Technically, a pintxo is single-serving bite wrapped around a toothpick. A tapa has no toothpick requirement and occasionally comes as a larger serving to be shared. That said, in La Rioja, you'll find the words are used interchangeably.
3. Wine museum at Vivanco, Briones
On a small hill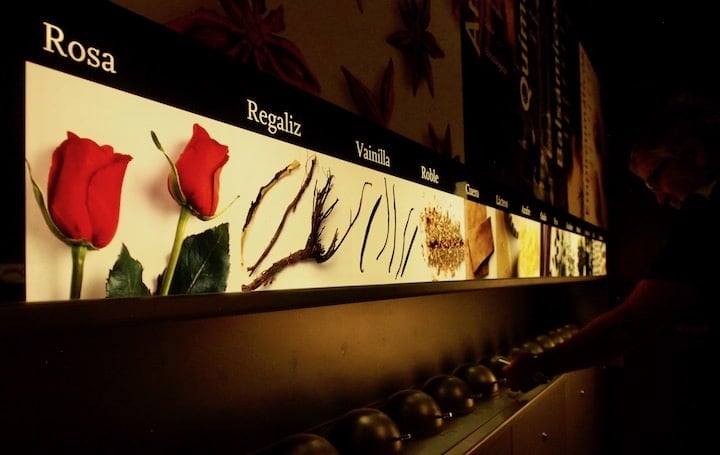 Wine tourism in La Rioja began at Vivanco, and it may die there, too. Driving onto the property, a member of my travel group commented on the resemblance of Vivanco to a casino. He did not intend to be complimentary.
The passion and intellect that bore this great winery are no longer laid bare for guests to gush over, but in their place is a very-much-worth-it wine museum with much to teach a wine drinker like me (i.e. some guy). Five sprawling rooms have been stuffed with the story, machinery and philosophy behind wine over eight (!) millennia. The highlights for me:
A video beginning with a man falling an oak tree and continuing to a coopery where a cooper cuts, bends and hammers it into a wine barrel for aging (room two)
An interactive library of smells (room three)
An astoundingly deep collection of wine openers and corks (room five)
For €18, you'll get a guide through this treasury and a glass of something made in house. For €15 you can go guideless. I suggest the latter, if only so you can watch the barrel-making video in full.
4. Hands-on, shoes-off wine-making at Bodegas David Moreno, Badarán
400 feet above sea level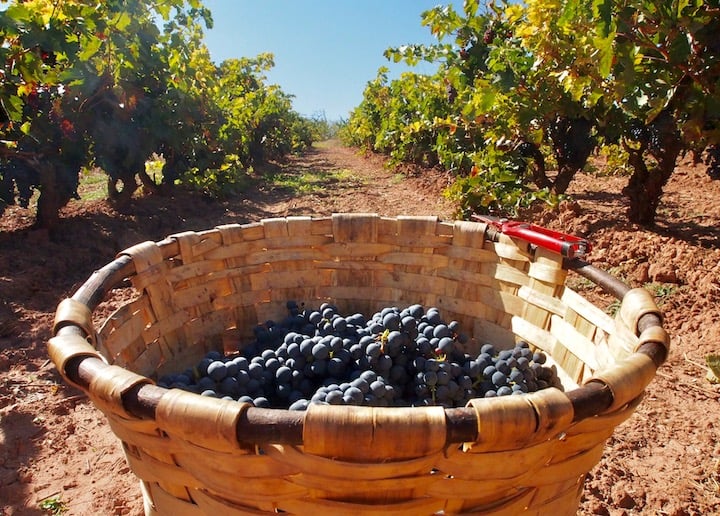 You may not want to work while on vacation, but at Bodegas David Moreno, you should. The family project (there are plenty of these in La Rioja) of a wine-loving former engineer offers a number of rare wine experiences that add dimension to the sometimes-flat winery tour concept.
A hundred and twenty-five meters (410 feet) above the valley floor, you can pluck grapes off the vine and measure their sugar content with instruments of wine science. You can take your shoes off, roll up your pant legs and squash grapes with your feet like in days past (it feels pretty good). With packages like this one, the extended Moreno family will even pile up meats and cheeses for you to eat between activities.
If you prefer to keep your shoes on, for just €3 a person you can wander the main premises on your own and finish with a glass of creanza and sliced chorizo. Scale up for more wine and family history (with a tour) as you like.
5. Hot air balloon over vineyards, (flexible)
High, high above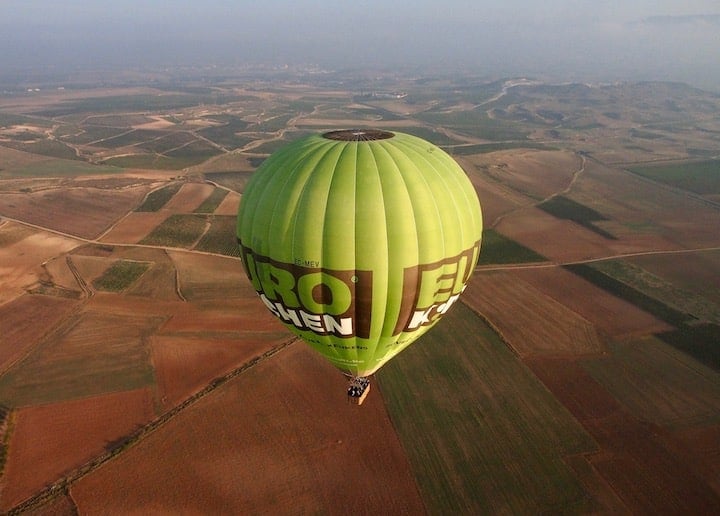 Cava in the clouds—while your stomach and mind trade off being turned over. And views like this: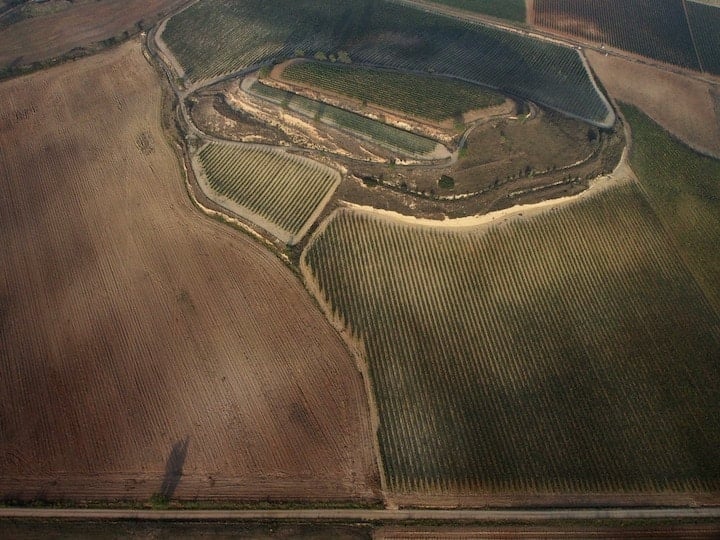 And like this:
And a free hat, if you go with Globo Arcoiris.
Bonus: Wine therapy at Hotel Spa Balneario Arnedillo, Arnedillo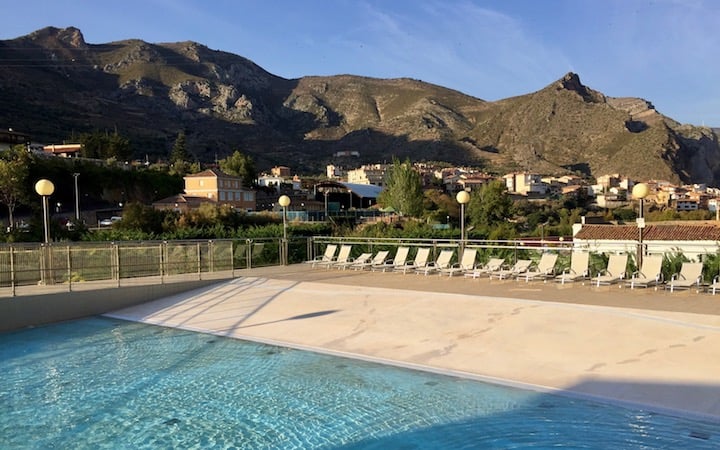 At the iconic Hotel Spa Balneario Arnedillo, you can pay to get mindfully rubbed down with an actual oil-wine cocktail (95% oil/5% wine) by a masseur. Allegedly, the wine is good for your skin, though the guy who told me this could provide no further detail when pressed. I'm not sure I need another of these treatments, so next time, I'd spend more time in the geothermally heated pools.
Where to stay in La Rioja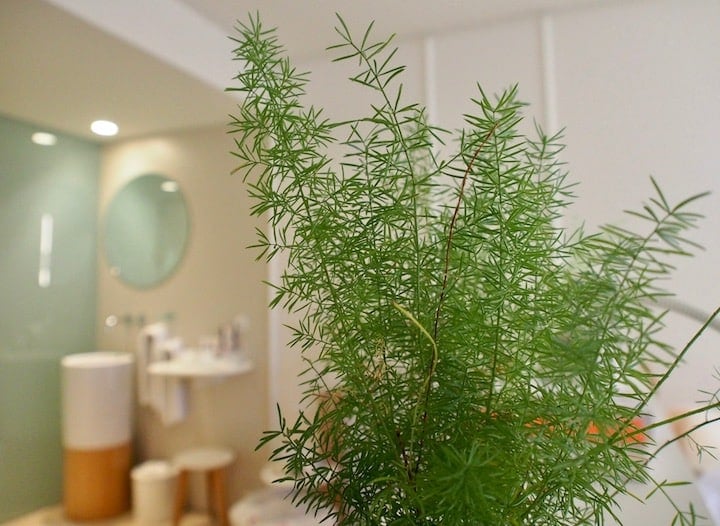 Sleep comes easy in wine-tinged La Rioja, so long as you wield control over the outside volume and in-room climate (especially in the summer). In Logroño, be wary of streetside rooms, especially Thursday through Friday—or just stay out late with the pintxo-hoppers. Try Hotel Calle Mayor (from €69/night) for a cozy room, sleek accents and the sound of silence in Spain.
In Ezcaray (45 minutes from Logroño), the beds at the Echaurren (a Relais + Chateau property) melt like butter around you after full days in the vineyards. The restaurant downstairs has two Michelin stars, and the church across the street holds the light of late evening just so.
---
For more information on travel to La Rioja, visit lariojaturismo.com.