As I do every morning, I check FlightAware to see how airline operations are running around the world. Not surprisingly, leading the way in delays and cancelations, were Chinese airlines and airports, due to their continuous lockdowns.
However, what was surprising was to see Delta Air Lines, which is usually a well-oiled machine, near the top. As of 9:01am PT, they have 250 canceled flights and 206 delayed. See screenshot below.

I checked the national weather maps on Accuweather (see screenshot below) and there's nothing that indicates major problems for Delta weather-wise.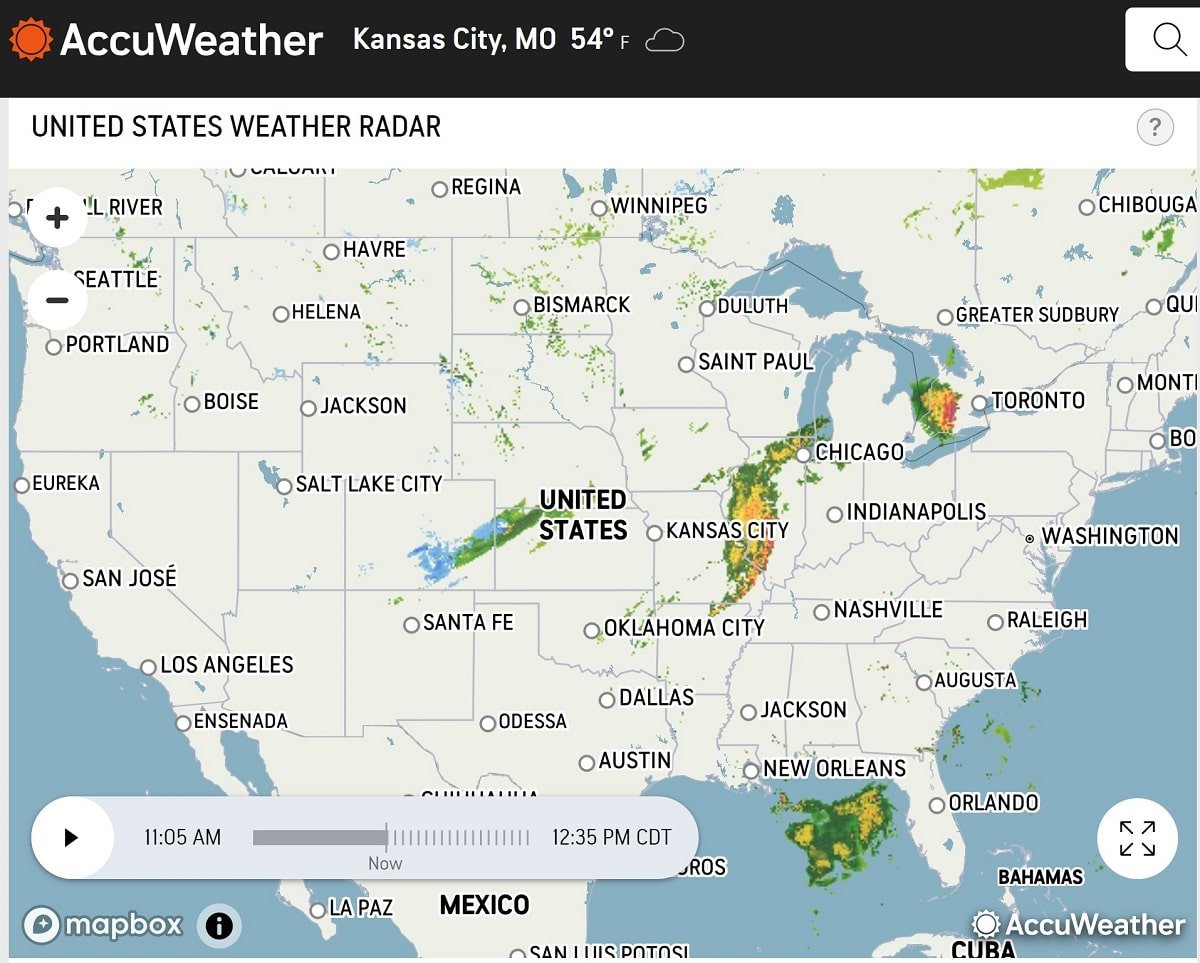 So I drilled down and clicked Delta on Flight Aware, where you can see which flights are being canceled and it's not just one airport, although Hartsfield-Jackson in Atlanta, which is the airline's headquarters, does have the bulk, with 54 of the cancelations. However, New York's LaGuardia and JFK are showing up with more frequency than others. See partial screenshot below: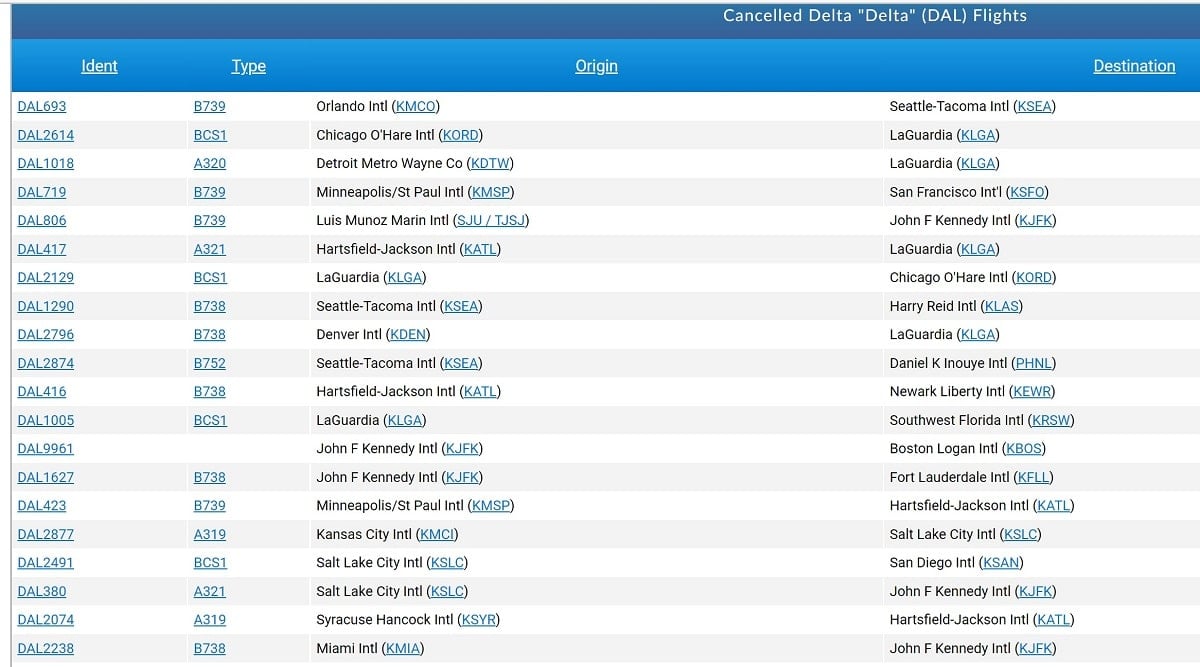 I then took to Twitter to see if I could find out what's going on and I see I'm not the only travel publisher that has noticed it. Kyle Potter, Editor of Thrifty Traveler tweeted: "Don't call it a meltdown yet, but Delta has already canceled 235 flights today and counting – nearly 10% of its schedule for the day, per FlightAware ?
Airlines are stretching themselves thin to fly as much as possible this summer. When things go wrong, watch out.
Kyle is absolutely right. I'm not sure what the reason is but it's not weather or air traffic control as other airlines aren't having the same high volume of cancelations.
I looked at Delta's Twitter feed and their agents are actively replying to upset customers. Here are a few of the angry tweets:
@GeorgeLeahman: @Delta I was on flight DL0620 last night. We arrived over 4 hours late and had to stop in BWI to refuel. Then we waited over an hour at the jet bridge. FURTHER my flight DL5672 from JFK to PWM was canceled last night AND NOW HAS BEEN CANCELED TODAY. This is AWFUL! Don't fly Delta.
@jc_scarlett: @Delta our trip canceled few hours before taking off. No reason given. What about our vacation? No compensation for us that we have to rebook our hotel and rental?
JC is right. Customers don't have a lot of rights accept getting their money back in full if the flight is canceled. Here's a post I wrote on the subject: If an Airline Severely Delays or Cancels Your Flight, Are They Obligated to Cover Your Hotel Accommodations?
There are countless more tweets and I'm afraid that since it's so early in the day, there will be a lot more delays and cancelations. If you're flying Delta today and if your flight has been affected, please leave a comment below with details. Just remember not to take out your frustrations on the gate agents or flight attendants because they have nothing to do with it and they're just as aggravated.