Can you believe there are only 40 days (and counting) left to Christmas?! That means it's time to start thinking about Christmas gifts. I travel so much I tend to shop throughout the year so my shopping is almost done. However, I know most people are just starting to think about their holiday shopping so if you're looking for some great gift ideas for travelers, then check out these 10 suggestions:
FYI: My holiday gift guide for travelers ranges in price from $6 to $1,000. Full disclosure: This guide is sponsored by Barclays Arrival. It's a credit card I carry in my pocket and use almost every time I travel internationally since it has chip and pin capability and there are no foreign transaction fees. Plus, their new 50,000-point bonus is enough to redeem for a $500 travel statement credit.

1. Page-A-Day Calendar
This stocking-stuffer is always a safe bet and one that actually changed my life (here's the short story). There are all kinds of Page-A-Day Calendars out there but some of the travel ones in particular are great, like the 1,000 Places to See Before You Die Page-A-Day Calendar or Signspotting (funny signs from around the world). There are calendars that help you learn a new language like 365 French Words-A-Year, destination calendars like A Year in Italy and ones that will inspired daydreams like Lonely Planet's Explore, Dream, Discover. No matter what you're looking for, there's something for every traveler and most cost under $12.
2. Fly-Tot
In honor of our baby being born in 2016 I thought I would share an incredible new invention that any parent with little ones will love. The Fly-Tot is an inflatable cushion ($69) that allows small children to lay down flat on a regular economy seat. You can use it two ways: If you have one child, the child sleeps lying flat, but the legs may be slightly bent. Or if you have two kids, you can put two Fly-Tots side by side and they can each sleep with their legs stretched out. See illustrations here.
3. Scottevest
As I've said many times before, I'm a huge fan of Scottevest and have been since long before they became a sponsor of my weekly newsletter. I use their products every time I travel because their multiple hidden pockets not only keep my valuables safe, but can act as extra carry-ons, as well. Now, Scottevest has come out with a new travel jacket called the OTG (Off The Grid) that's bigger and better (it's for men and women). It features 29 pockets including two that can hold a full-sized laptop without showing bumps or bulges! Plus, the jacket includes Scottevest favorite features like Clear Touch pockets, an RFID-blocking pocket, and a PadPocket for iPads or other similarly sized tablets. It's currently on sale for $215 (from $280).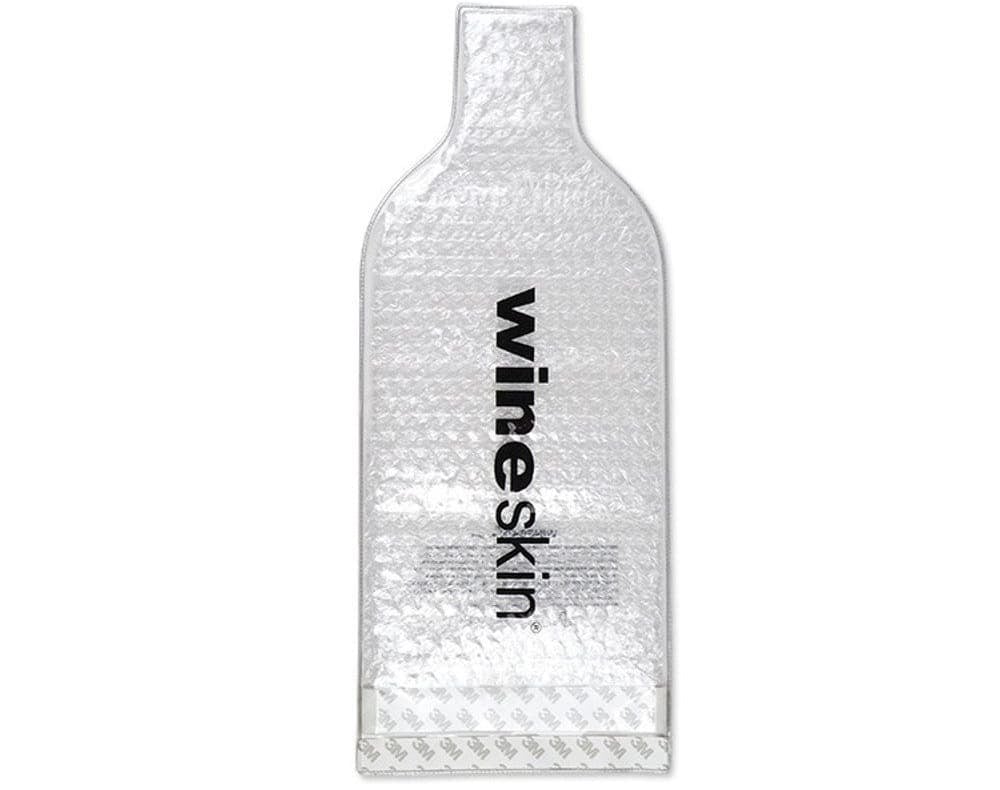 4. Wine Skins
I know plenty of travelers who love to return home with a couple of their favorite bottles of wine they discovered while abroad. But they find themselves in a dilemma: how to pack bottles of wine so they don't break? You can't carry wine through security and you don't want the bottle(s) to break in your checked luggage, ruining all of your clothes (a friend of mine actually had that happen to her and she wasn't happy). After the carry-on liquid rules went into effect, I stopped traveling with bottles of wine simply because it wasn't worth the risk. But thanks to some great innovations, you can buy bottle protectors that will make transporting wine, liquor or olive oil much safer in checked luggage. There are now bottle protectors on the market like the Wine Skin, which is leak proof and has high ratings on Amazon (4.5 stars with over 400 people rating it). Best of all, an eight-pack costs only $17.
5. Illuminated Cell Phone Case
It's a sad day when I recommend something that's been endorsed by Kim Kardashian but it's a pretty cool product. I discovered it when one of my friends suggested we take a selfie in a dim restaurant. When I said it was too dark, she laughed, flipped a switch on her phone case and boom! Her case lit up to fill in the shadows and basically made us "picture perfect." I was so impressed! On the Lumee Illuminated Cell Phone Case, there's a dimmer switch to control the light output and a rechargeable battery and charging cord (it's great that it doesn't use your phone's battery). There are a variety of colors and models for all types of phones. Prices begin on Amazon at $12.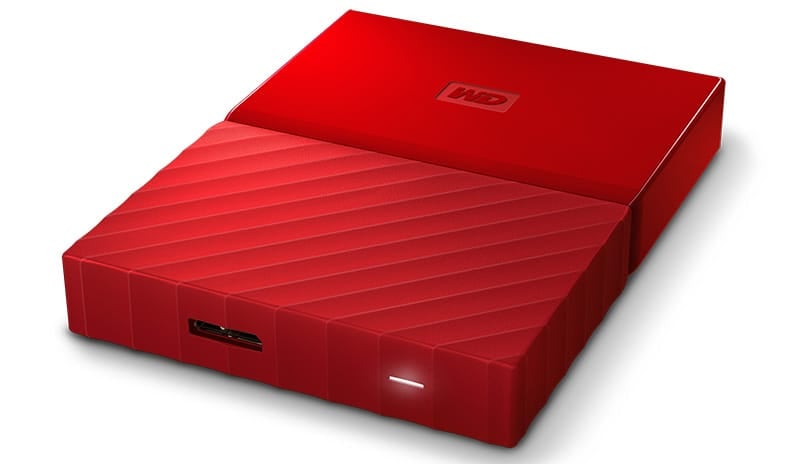 6. Portable External Hard Drives
How many photos or videos have you had to delete because you ran out of space on either your camera or laptop? I used to carry a 256GB external hard drive in my carry-on but now I have a 4TB My Passport Ultra Portable External Hard Drive. It's awesome because it's the same size as the 256GB but has 15 times the amount of space! Any techie on your shopping list would be happy to unwrap this gift! Price: $129.
7. Universal Plug Adaptor
If you're shopping for someone who is planning to travel to multiple countries or continents in 2017, then listen up. Instead of carrying around an assortment of plug adaptors, get a universal one. The Ventev Global Charginghub 300 is a USB hub capable of charging devices across 150 countries! It also has two USB ports so you can charge two devices at the same time and not lose your three-prong outlet. It features four AC prong configurations. Keep in mind that it's an adapter and not a converter. It's currently retailing on Amazon for $27.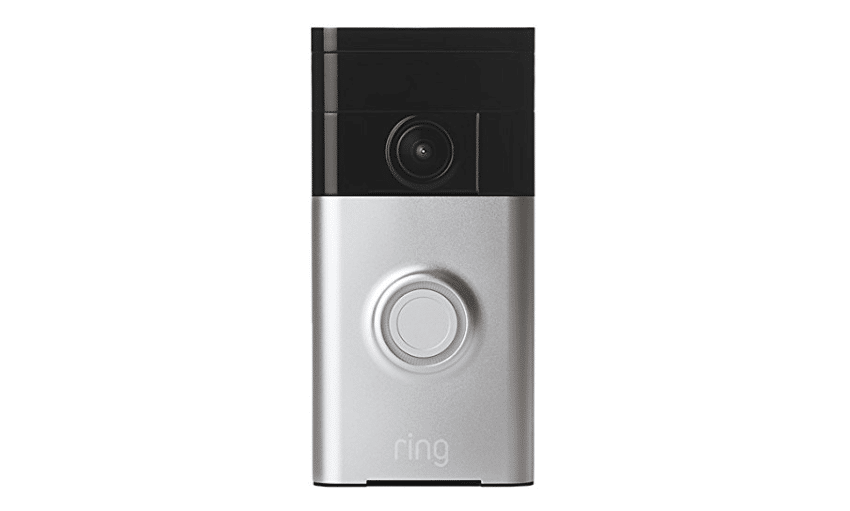 8. Ring Doorbell
The person who travels a lot will love to get the Ring Wi-Fi Enabled Video Doorbell. Ring comes with an 180-degree, angled HD video camera that has smart-motion detection and cloud-recording. So when the doorbell rings or if someone comes within a certain number of feet of your door (they can set it to the distance they want), they'll be alerted by a call or text to your phone. That's huge! For example, Natalie and I were hiking in Hawaii when we received a Ring notification. I answered and the gas company was there to cut off our gas since I hadn't paid a bill (I never received it). Because I was able to answer my door, we had heat when we returned home and didn't have to jump through hoops to reinstate our account. Ring costs $198 and comes in a number of colors and is easy set up as it attaches to a mounting plate using a proprietary screw for security. I also love their guarantee that if someone steals your doorbell, they'll replace it for free. The Ring app is also free and available on both Android and iOS.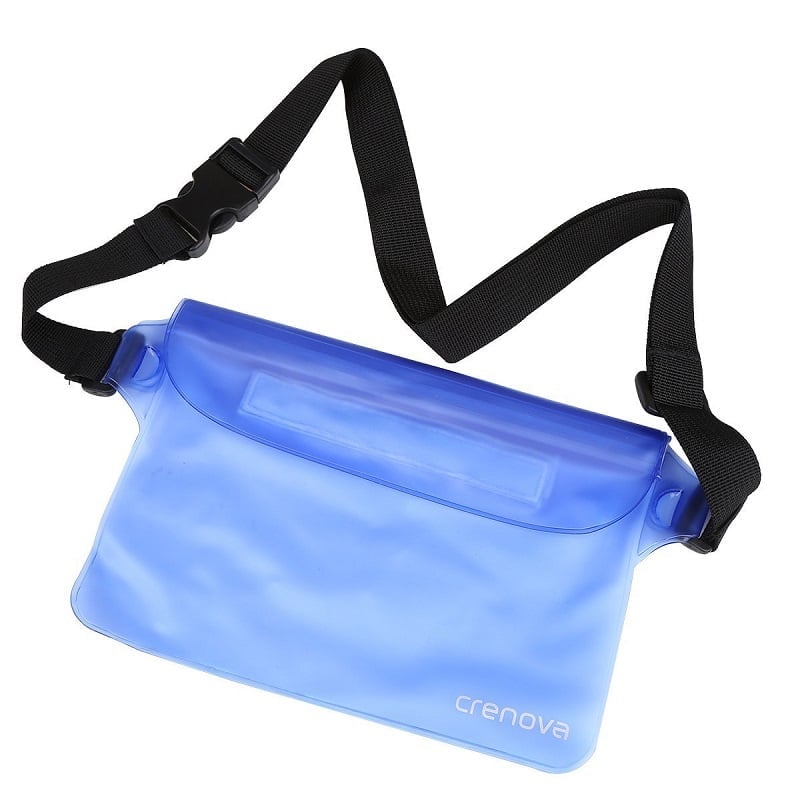 9. Waterproof Pouch
This waterproof pouch ($5.99) is the perfect place for men or women to stash their wallet while cruising, on a beach or strolling a promenade. What's great about this pouch is that it can store a phone or small camera along with money and it can be used when swimming to keep them safe and dry. No worrying about crooks stealing your belongings on the beach while you enjoy the water! The pouch is made of durable and soft PVC material and has three zipper locks to seal and a fold over Velcro top. The PVC material allows you to use your touch screen smartphone without opening the pouch, which is handy to reply to emails and texts on the beach or under water!
10. Cleland XL Duffel
I've been using a beautiful Roots leather duffel bag for the last 12 years. I loved it not only because it looked good but also because it would fit enough clothes for a week and it fit in all of the airplane overhead bins (except, of course, if I had it filled to the rim and I was flying on a regional jet; in that case I would have to gate-check it). But sadly that bag is getting beat up from wear and tear. Just as I was about to shop around for a new Roots bag (they aren't cheap) I was contacted by a leather goods company I had never heard of before called Moore & Giles. It turns out they're best known for supplying the majority of the leather you see on private jets as well as on furniture at Restoration Hardware, Crate & Barrel and Pottery Barn. I checked out their website and was blown away by the leather bags, especially the Cleland XL Duffel. It's beautiful and the same size as my Roots bag. Moore & Giles were kind enough to send me one (they retail for $975) and when I took it out of the box my wife and my sister (who both have expensive taste) immediately said, "Whoa…where did you get that bag?" The Cleland XL Duffel features a 53″ adjustable/removable padded leather shoulder strap, one interior zipper pocket, top carry handles, two exterior side zip pockets and two interior pockets. It's expensive but is beautifully crafted and makes a special gift for the special person on your shopping list.
So there you have it! Do you like these picks? Have other gift ideas for travelers I should add? After writing this post, I realized I'd better buy a few more gifts for friends and colleagues so this at least motivated me! Merry Christmas and Happy Holidays!
Save
Save
Save
Save
Save