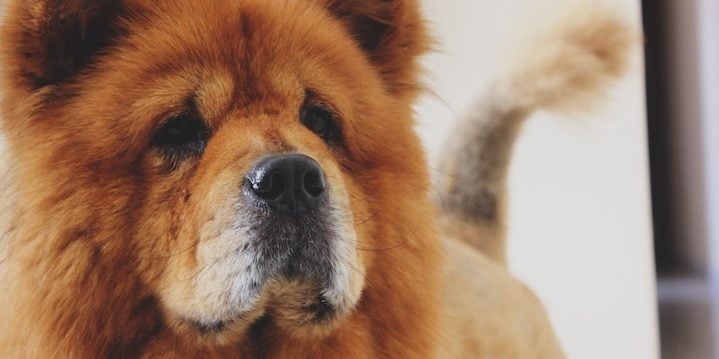 Flying with a pet can be tricky. For starters, different airlines have different policies (you should always visit this website and contact your airline in advance). In addition there are plenty of rumors related to flying with a pet out there that complicate things further. What's true and what's not? What's safe for your pet? In today's tip, the Managing Director of The Ark at JFK, a "pre- and post-travel animal care and veterinary services for pets, horses, birds, livestock and exotic animals," debunks six pet travel myths.
Here, via a press release, is wisdom from Elizabeth A. Schuette:
Myth #1: You should sedate your pet to calm them down before traveling.
Fact: Never sedate your pet unless advised by your veterinarian for medical reasons. As noted by Dr. Patricia Olson, a director of the American Humane Association (AHA), "an animal's natural ability to balance and maintain equilibrium is altered under sedation. When the kennel is moved, a sedated animal may not be able to brace and prevent injury." JAVMA, Vol 207, No. 6, September 15, 1995. Sedation or tranquilization can also increase respiratory or cardiovascular risks while flying, especially for Brachycephalic breeds (i.e. English or French bulldogs, pugs, Boston terriers, and others). Acclimating your dog or cat to their travel crate is our first recommendation to help plan for transportation with nervous companions.
Myth #2: It's dangerous for pets to travel as live cargo because of the extreme temperatures.
Fact: Dogs that travel as excess baggage or as cargo are placed in the cargo hold of the plane which is temperature controlled and pressurized. Many pet owners think that the weather and temperature restrictions are in place because the cargo hold is not controlled. The temperature restrictions are in place for during loading and transportation to and from the aircraft.
Myth #3: There are so many adverse incidents involving pet transportation—look at the news!
Fact: All domestic U.S. Carriers are required to report the number of incidents involving the loss, injury or death of animals during air transport to the Department of Transportation. These events are published by month and by year in the Air Travel Consumer Report. In 2017, Carriers reported 40 incidents out of 506,994 total animals transported—less than .08%. In 2018, the number dropped to 17 incidents for 424,621 animals transported—less than .04%. The sensational stories grab headlines, but the facts speak for themselves. Sadly, the adverse publicity associated with the loss, death or injury to a pet has caused airlines to enact greater restrictions on travel as evidenced by the 16.2% drop in the number of animals transported between 2017 and 2018.
Myth #4: DIY Pet Transportation, I can do it!
Fact: It's best to work with professionals when it comes to animal travel, especially when pets are not allowed to fly in-cabin. Information is not easily obtainable regarding drop-off, pick-up, or general how-to questions. While pet transportation within the United States can be completed without an agent, reaching out to a Professional Pet Shipper for guidance is highly recommended and especially for certain breeds and sizes. International Transportation is also a complicated and lengthy process depending on the destination, the country's own customs regulations and individual airline restrictions. Planning and contracting with a Professional Pet Shipper is highly recommended and oftentimes required by most airlines.
Myth #5: Place treats, toys, and chews in the crate to fight boredom.
Fact: Toys, treats, chews, and even collars or harnesses can be a choking hazard. If your pet accidentally swallows anything that gets lodged or makes them choke while maneuvering between cargo facility and airplane, this can be fatal. Collars and harnesses can also get caught and cause lacerations or choking. Do not place beds, towels, or blankets in your pets' crate if they like to chew on them or if you feel they can be mischievous. In addition, sweaters and other clothing is NOT a good idea since pets have a natural ability to regulate their temperature and since the cargo hold of an airplane is temperature controlled. Any extra clothing may cause overheating even in the winter.
Myth #6: The safest way to transport my pet is by ground. I can drive my pet myself or hire a pet transporter who will drive my animal across country.
Fact: Depending on the breed or size of the pet, ground transport may be the only option. Consulting a professional is highly recommended. However, ground transport can take days whereas a flight can bring your furry companion to their destination within hours. Depending on the transporter, several companies will car pool with other pets that are traveling along the same or similar route and this may make the drive for your companion more stressed. In addition, the weather while driving through different states may also not be ideal since it can change from hot to cold, or raining to snowing. Also, if you have a cat, s/he may not have the opportunity to come out of their travel crates to relieve themselves like dogs can. If your dog is aggressive or nervous, s/he may also not be able to come out of their crates to relieve themselves for the safety of the driver.
Related:
____________________________________________________________
Have your own tip? Email it to whitney@johnnyjet.com!
Want to see more tips? Click here for all 1,468!
Want even more travel tips? Sign up here for the Daily Travel Tip newsletter! Just fill in your email address and check the Daily Travel Tip box—and you'll have Johnny's best tips, straight to your inbox each day!
If you already subscribe to our weekly newsletter, you can sign up on the same page. Just fill in your email and check the Daily Travel Tip box on the same page and you'll receive an email with a link to update your JohnnyJet.com preferences. On that page, just click the Daily Travel Tip box and Update Profile.