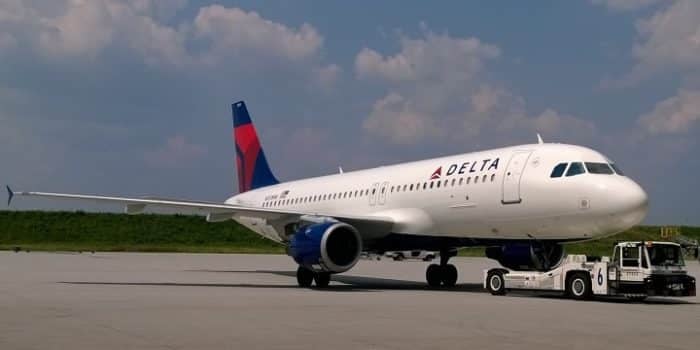 @xJonNYC, who is a mysterious airline insider and is usually spot-on about leaking American Airlines information, has just tweeted that Delta is having a mini meltdown because they've now canceled at least 75 flights today due to a pilot shortage.
"Hard to tell to what degree— but looks like at least a *mini*meltdown might be in the making: "Delta is short staffed once again. Seat caps are lifted for the next 2 days so passengers off flights that cancel can be re-booked. Flights being authorized to be booked full for Sunday and Monday before going back to seat caps on Tuesday."
This is unfortunate news for those flying Delta today and tomorrow thinking they will have an empty middle seat next to them because those caps are now being lifted. It's even worse for those who are having their flights canceled or seats changed.
If you take a look at @Delta's Twitter feed, you will see a lot of replies to upset passengers like this one a few minutes ago: @_patohara Hi Pat. I am very sorry your seat was changed. There have been cancellations that have caused the seat capacity to be lifted for all flights. Please share your confirmation number, full name, origin, destination, and date of travel through DM using the link below. Kylie
Flight Aware, the live airline flight tracking website, confirms that Delta Air Lines has canceled at least 75 flights for today. It's only 3% of their daily flights so far but that's large enough to throw things off so be prepared to have a full flight today and tomorrow. If you booked Delta because of their middle seat blocking policy and have been inconvenienced by this "mini meltdown" I would definitely let them know to get a refund, future flight credit or bonus miles deposited into your account. RELATED: What to Do: Weather Delays and Flight Cancellations