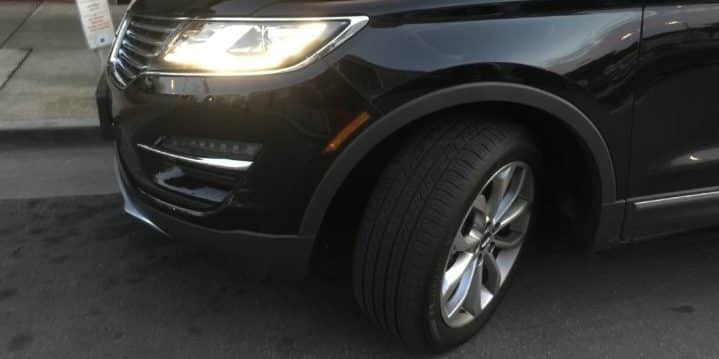 When parking in California (especially in the beach cities near L.A. and San Francisco), be sure to curb your tires or be prepared to pay a hefty fine. I learned my lesson several years ago when I was slapped with (as I remember it) a $55 fine for not having my car tires curbed in Manhattan Beach (it's near LAX).
According to the city's website: "For the safety of residents and their property, and pursuant to state and local laws, vehicles parked on a grade exceeding 3% must curb their tires." Hermosa PD has warned the same. Basically, when parking downhill, you turn your front wheels into the curb and when you're parking uphill you turn them away from the curb. Below is a graphic courtesy of the City of Manhattan Beach.
Of course, these laws aren't limited to California, so it's a good idea to curb your tires on hills in most places. Even more importantly, if you'll be driving in a new place, make sure you know the local driving laws.
Related:
____________________________________________________________
Tried this tip? Let me know in the comments!
Have your own tip? Email it to whitney@johnnyjet.com!
Want to see more tips? Click here for all 902!
Want even more travel tips? Sign up here for the Daily Travel Tip newsletter! Just fill in your email address and check the Daily Travel Tip box—and you'll have Johnny's best tips, straight to your inbox each day!
If you already subscribe to our weekly newsletter, you can sign up on the same page. Just fill in your email and check the Daily Travel Tip box on the same page and you'll receive an email with a link to update your JohnnyJet.com preferences. On that page, just click the Daily Travel Tip box and Update Profile.