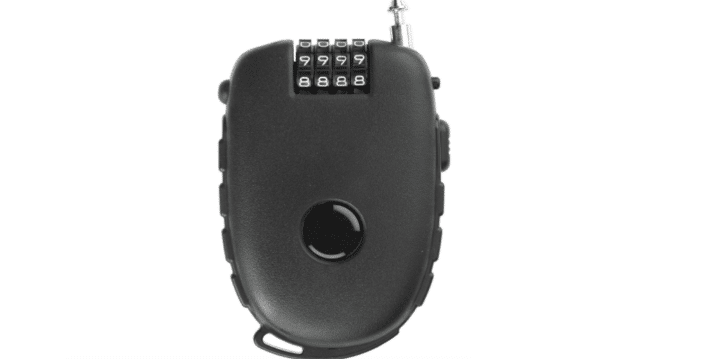 Each Friday, we feature a reader-submitted tip as our Travel Tip of the Day. This week's tip comes from reader Richard, who in responding to my stroller/amusement park tip says:
"I just read the story about strollers being stollen. When I travel I carry a ski lock. It can be used to lock anything to a post or chair. In the airport waiting area, I use it to lock my carry-on to a chair in the lounge or gate area. It can be used to lock a baby stroller, too! You can loop the cable through your backpack, or through the sleeves of a leather jacket and keep a casual thief at bay. When I am in the food court I use it when I get up to go to dispose of some trash or get another drink. It is cheap."
Here's the lock Richard recommends. Thanks for the great tip, Richard!
____________________________________________________________
Tried this tip? Let me know in the comments!
Have your own tip? Email it to whitney@johnnyjet.com!
Want to see more tips? Click here for all 954!
Want even more travel tips? Sign up here for the Daily Travel Tip newsletter! Just fill in your email address and check the Daily Travel Tip box—and you'll have Johnny's best tips, straight to your inbox each day!
If you already subscribe to our weekly newsletter, you can sign up on the same page. Just fill in your email and check the Daily Travel Tip box on the same page and you'll receive an email with a link to update your JohnnyJet.com preferences. On that page, just click the Daily Travel Tip box and Update Profile.